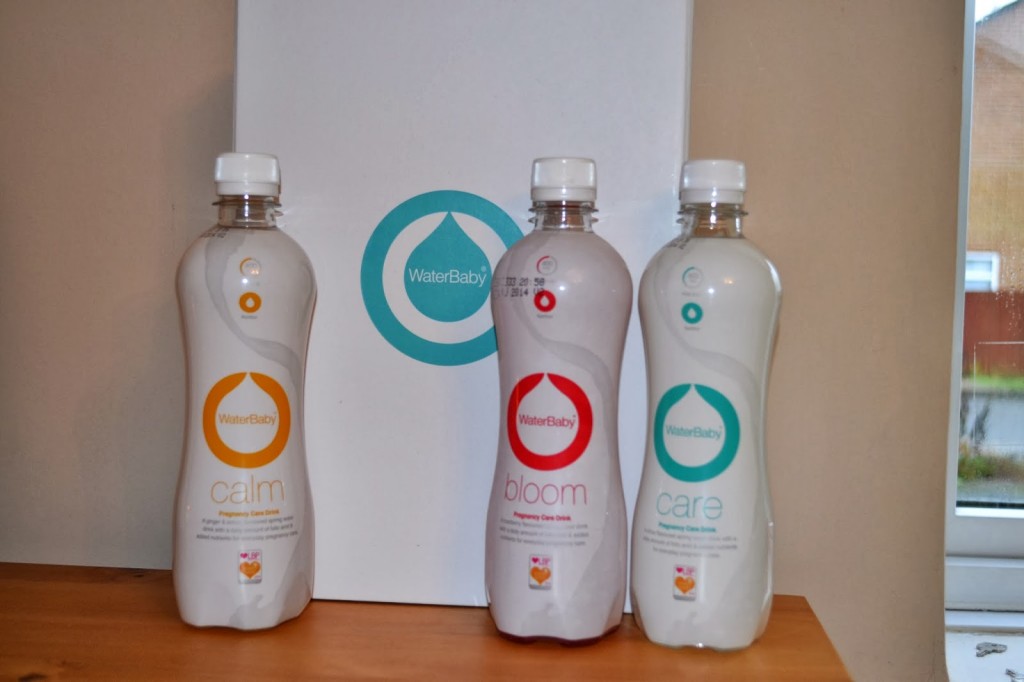 Many mothers to be suffer from the dreaded morning sickness, or all day sickness! My own lasted up until 20 weeks, then disappeared, but at 37 weeks regular nausea has unfortunately returned. I have taken vitamins throughout my pregnancy, after being encouraged by the midwife, but I just can't stomach them now, the tablets are huge and even just the thought of swallowing them make me wretch. I tend to forget to take them, I think subconsciously I try and forget to take them!
WaterBaby is an everyday water drink which is fortified with the recommended daily allowance of Folic Acid, as well as containing a selection of vitamins including Zinc and Calcium. It's also suitable for vegetarians.
I'd never tried a pregnancy nutrition drink, so I wasn't really sure what to expect.
I was sent a selection of three flavours to try.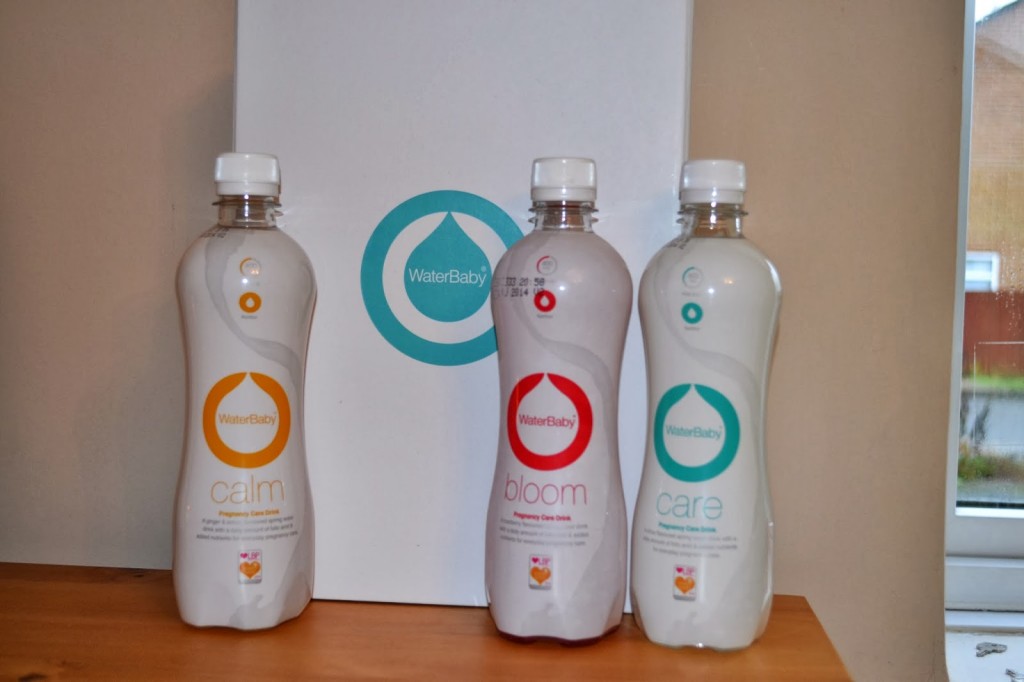 Waterbaby can be drank during any stage of pregnancy from preconception, actual pregnancy and breast-feeding.
Calm – lemon and ginger flavour
I really like the flavour of this one. I had expected the ginger to be a little harsh, but it isn't, its really pleasant and tasty. I find this settles my stomach and makes me feel less sick but I do find I struggle to drink the whole bottle.
Bloom – cranberry flavour
I'm not usually a fab of things cranberry flavoured, as I usually find them a little bitter, but this is quite nice. It has a light fruity taste, it's quite a weak flavour, a little like diluted juice. It's nice enough to drink though and goes down easily.
Care – citrus flavour

This is by far my favourite flavour. It's tasty and refreshing and makes me feel really hydrated. It has a light citrus taste and tastes quite fruity.
All of the flavours are available in 500ml bottles and can be bought online from Amazon. Bloom currently costs £14.99 for a case of 12 bottles and Care costs £12.27 for 12 bottles.
At my last two midwife appointments I have had ketones in my urine, which they have said is most likely due to dehydration, even though I feel like I'm constantly drinking water, so I have to remember to keep myself hydrated.
Drinking Waterbaby makes a nice change from tap water, and I find it handy to take with me in the car or if I brave the shops it's great to pop in my handbag.
I'm impressed with the Care variety. It's tasty, and a pleasure to drink. I'll definitely buy it, it's just a shame its not available in places like Boots and Superdrug, as I would much prefer picking up something like this to go with my meal deal than a bottle of pop.
*I was sent three bottles of this to review on my blog*