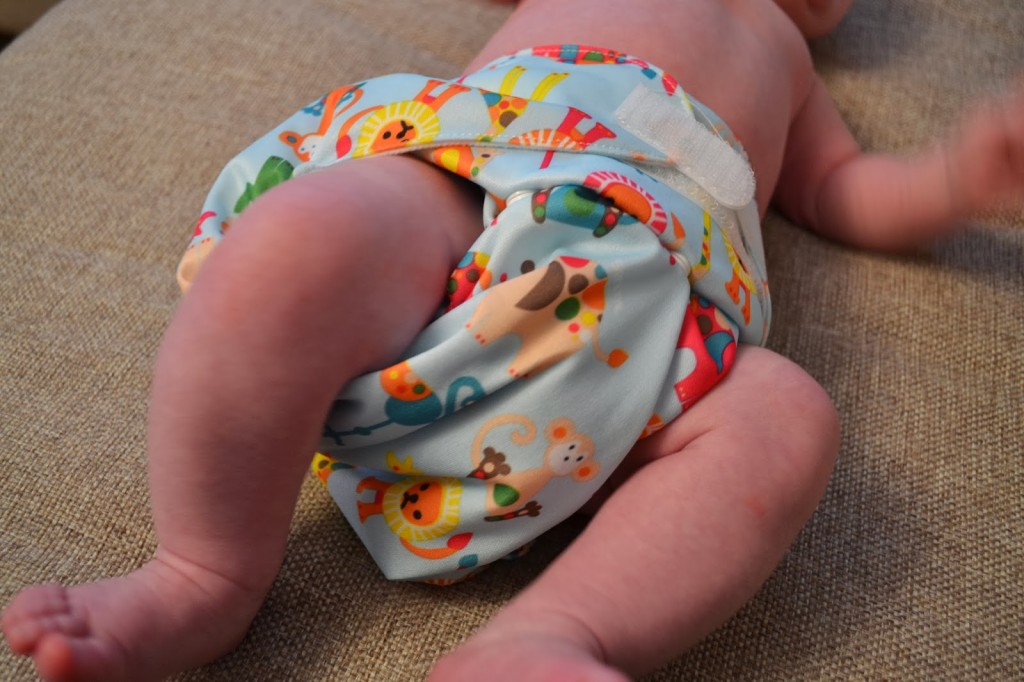 I was recently given the opportunity to try a cloth nappy from Freeva on
Eli and review on my blog. Now I'm not going to lie and say I'm very au fait with nappies, particularly cloth nappies but I was very keen to give them a try.
Freeva have only recently launched and sell reusable
nappies. I have heard many things about cloth nappies which are cost effective, easy to use and extremely cute. They come in one size and are designed to fit 3-15kg.
As I've never previously used reusable nappies I'm unable to compare them to anything, but I did enjoy using them, and the little man seemed happy wearing them.
We chose the jungle animals print nappy which costs £10.95 and is supplied with one microfiber insert. It's a bright and eye catching design.
Each nappy is made from waterproof PUL fabric on the outside and soft suede cloth on the inside. The microfiber insert is inserted between the outer and inner layers and can be changed up to three times if it's just a wet nappy
I think the 'one size fits most' idea is great, it means you don't have issues ordering online, or submitting measurements, plus it means the nappies can last from birth to potty training.
According to Freeva, an average child would need to use 6,000
disposable nappies. I can easily believe it, I feel like we've gone through hundreds already and the little man is only three weeks old! Disposable nappies aren't cheap either, I dread to think how much moneywise that would be!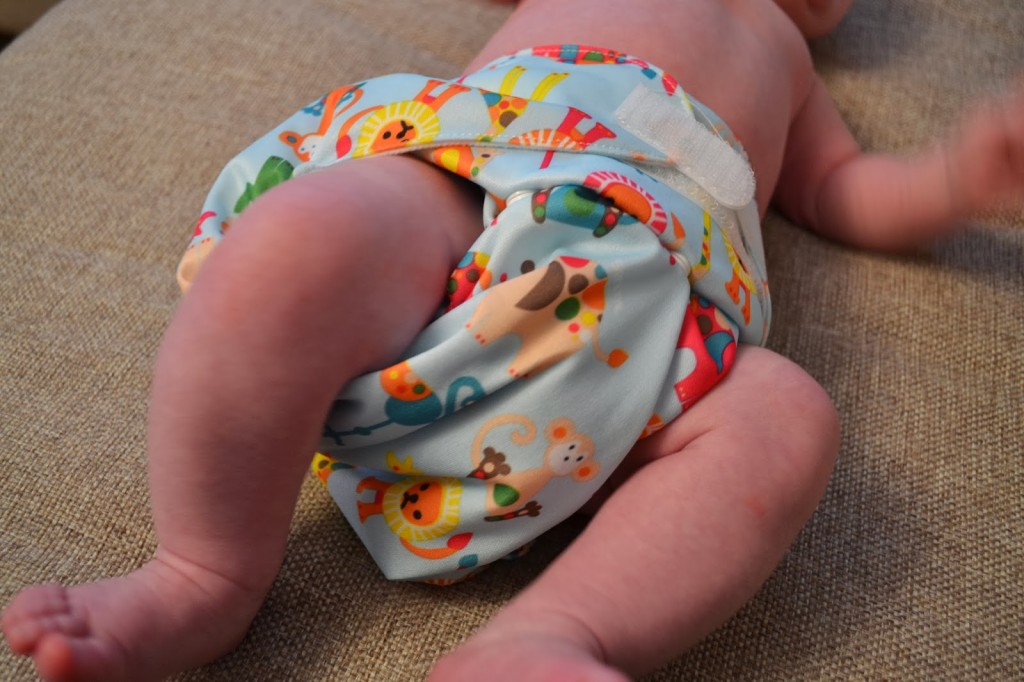 With Freeva reusable nappies you would only
need around 15 nappies, 15 inserts, a nappy pail, a wet bag and a nappy bucket to get started. The starter kits are currently on offer on the Freeva website, starting at £122.95 for the small starter kit, up too £270.95 for the giant starter kit.
Before using the nappies for the first time you need to pre wash them to ensure maximum absorbancy. You wash them in the washing machine without any fabric softener. Wet nappies are washed at 40 degrees and soiled nappies at 60 degrees.
The nappy was very easy to put together, simply put the insert into the gap at the back of the nappy, insert wriggling bum and fasten up with velcro. I loved how easy it was to get them little man into, it also felt much softer and more comfortable than disposable nappies.
The nappy lasted for about 3 hours before it looked a bit saggy. We only tested it wet, and not soiled but it was absorbent, with no leaks.
Good bits –
The bright funky designs are great
The nappy feels soft and comfortable and perfect for little bottoms
The nappy is absorbent
The nappy washes well and dries quickly
Cost effective
Last
Not so good bits –
We struggled a little with the sizing – and the little man seemed to be between the poppers, as fastened over twice was too tight and fastened over once was too slack and the nappy seemed a little tight round the tops of his legs because of this.
More time consuming for washing and drying than disposable nappies.
Overall I did like the nappies. They seemed much more comfortable on the little mans bum and I like the idea of saving money BUT I think cloth nappies are something we will invest in at a later stage. We have a plethora of disposable nappies in the nursery which we need to get through and I think I'd rather try them when he was a little bigger, purely for the sizing to be a little better on him.
The lovely Freeva folk are offering my readers 5% off at checkout, to take advantage of this please use the code : ROCKANDROLLPUSSYCAT
*I was sent the nappy free of charge to review*