I'm a massive fan taking photographs particularly of my super cute little man (yes I may be biased but he's so cute I could eat him) but I do feel guilty that I don't print them off very often.
Since my son was born I decided to make more of a conscious effort to print pictures off, frame them and put them up or give them to others, so I was very grateful when Printed.com gave me the opportunity to try out their Instagram printing service.
I love Instagram, it's a fantastic photo sharing app where you can embellish your photos and add different filters and effects to make your pictures look even better.
It's extremely easy to choose and order your prints on Printed.com's website. You can log on via your Instagram account and start choosing your prints straight away. I found the process very easy but it was quite difficult to deselect a picture once it had been selected.
Not only can Printed.com print your Instagram pictures you can also use them to create leaflets, wedding invitations and much more.
A set of 18 prints costs £8, a set of 27 costs £10 and a set of 36 costs £12. Each print us in a faux-Polaroid style on high quality 350gsm silk glossy photo card. I choose the set of 36 prints.
I'm really impressed with the quality of the prints. I wasn't too sure what to expect as previously if I've printed Instagram pictures they've come up as quite poor quality due to the size and pixel of the print. However, the ones from Printed.com are perfect. I love the design as the white space at the bottom is perfect for scribbling the date or a comment on.
I'm documenting my sons first year with the help of Becky Higgins' Project Life and the Polaroid style prints will look great.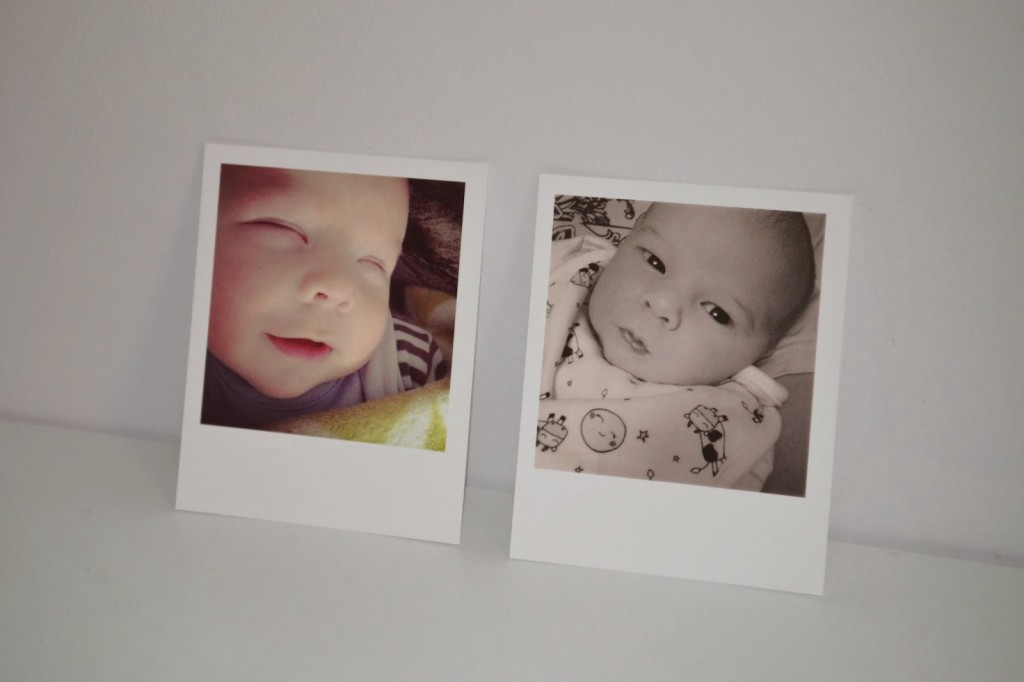 Overall I'm impressed. The quality is great, delivery is quick and the prices really aren't too excessive. I will order some more, as I'd love to create a large collage of baby prints to display somewhere in the house.
What I liked


The quality – they're very well printed and the quality looks great
Delivery – Delivery was free and the prints arrived quickly without any issue and were well packaged in plain unbranded packaging
What I didn't like


Ordering – The site seemed a little temperamental and I had to change browsers and log in and out a few times before I could get my order to go through
Order number limit – Try as I might I couldn't order more than 36 Instagram prints. I wanted to order all of the prints on my account on one order but I couldn't work out how to do it. I did ask Printed.com via their Twitter page and they assured me it could be done, but it just wouldn't work for me
Additional charges – There are additional VAT charges added to your order so although my order was advertised at £12, the total was actually £14.40.
*I was given a voucher towards part of my order from Printed.com, the rest I paid for*