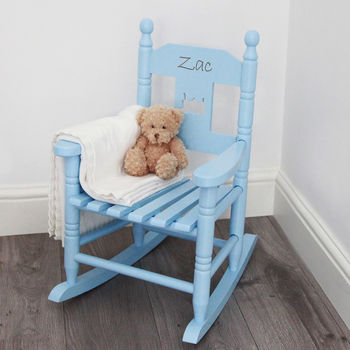 I imagine quite a lot of you will be completely prepared and wrapped for Christmas, sadly, this year I'm rubbish and need all the help and motivation I can get.
It's the little mans first Christmas this year, and although he won't have a clue what's going on, I want to make it a special occasion.
I've listed some ideas for gifts for the little people in your life.
I love this beautiful Rocking chair from My1stYears. I was lucky enough to win this not too long ago and had it personalised with the little man's name. It will look perfect in the corner of his bedroom with his teddy's perched on top and when he's slightly bigger he'll be able to sit on it himself. It's a beautifully made chair and is so sturdy and well made.
What have you bought your little people this year?