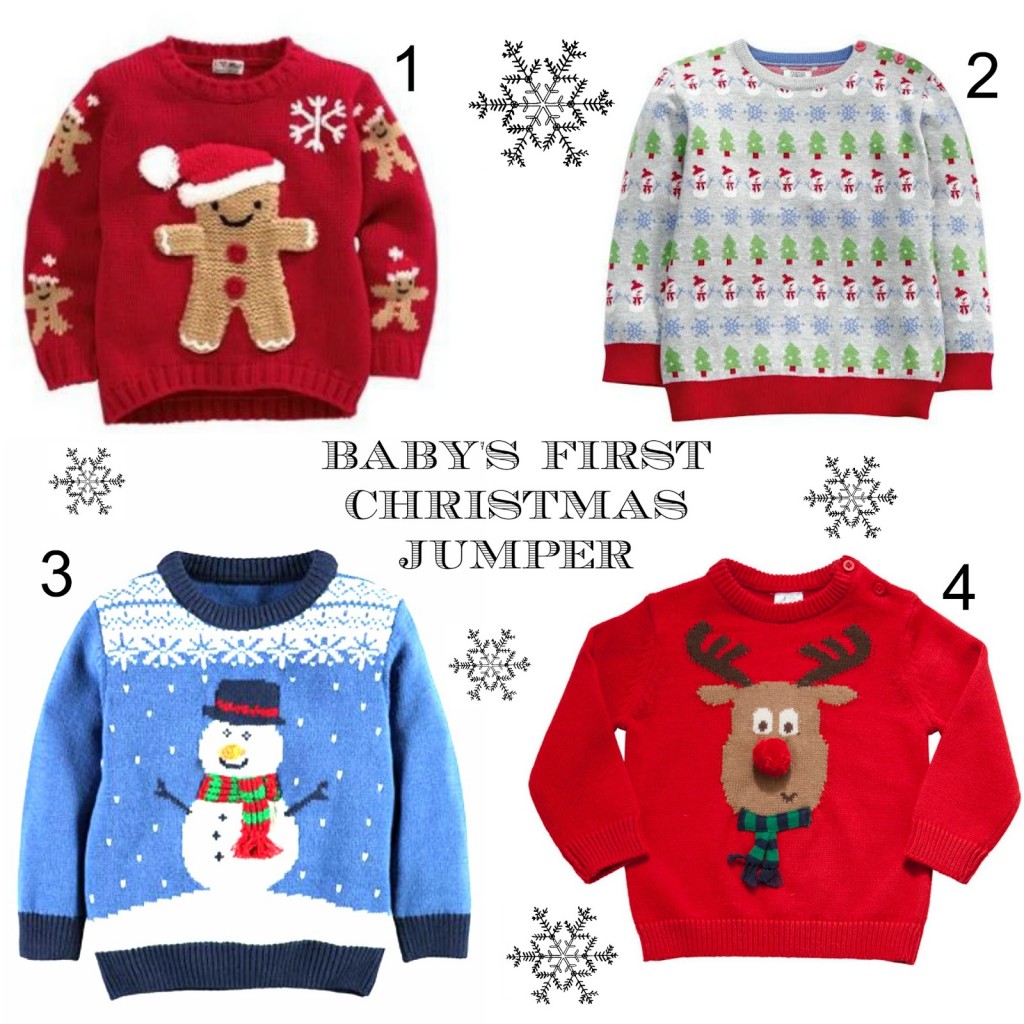 It's the little mans first Christmas this year and I feel it should be celebrated as much as possible. Whilst he hasn't got a clue what Christmas I want to start of some traditions with him which we'll hopefully be able to carry out each year.
I'm feeling quite festive now and have gone a little crazy with the Christmas attire for the Little Man. Once of my favourite things has been shopping for a teeny tiny Christmas jumper. I might have accidentally bought one or two (or five) but it's his first Christmas, right?!
I keep coming across better ones each time I leave the house.
Here are some of my current favourites – all of which are in stock at the moment!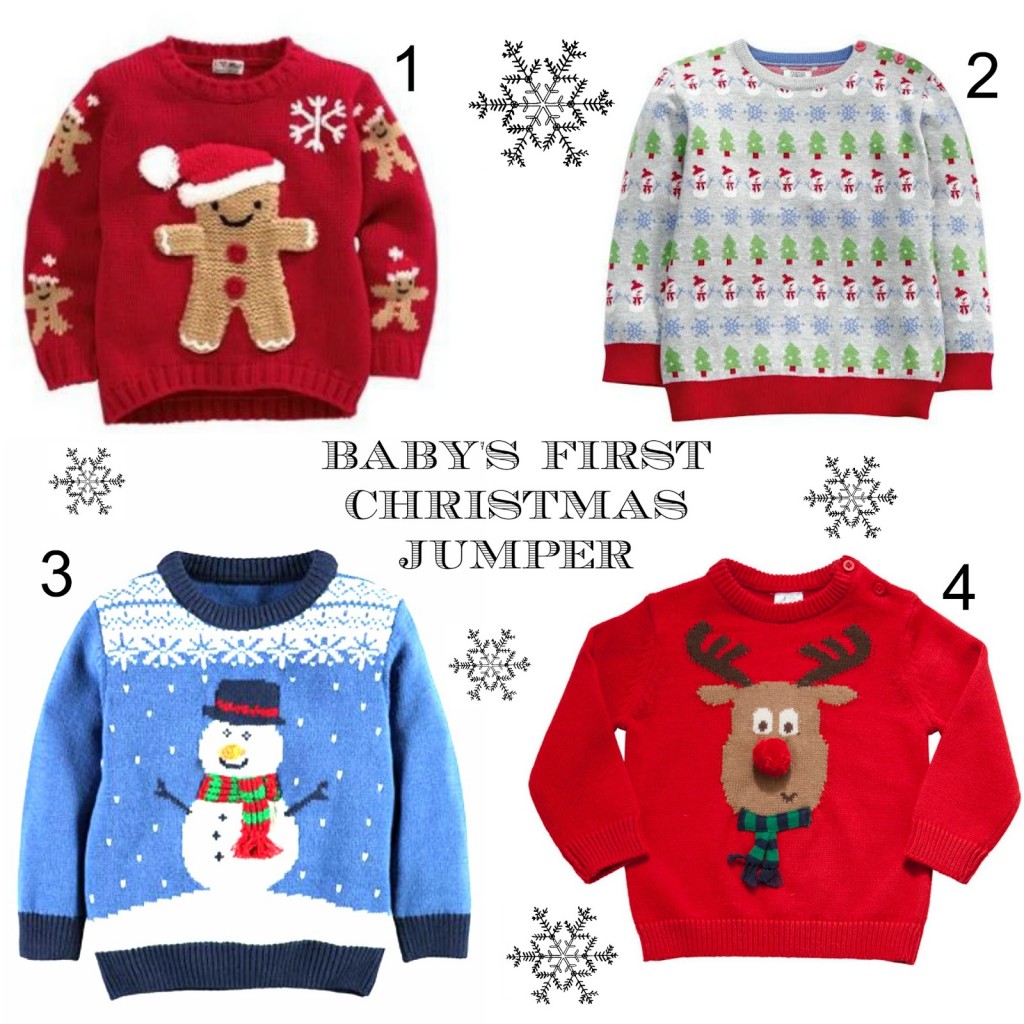 Do you buy your little people Christmas jumpers?