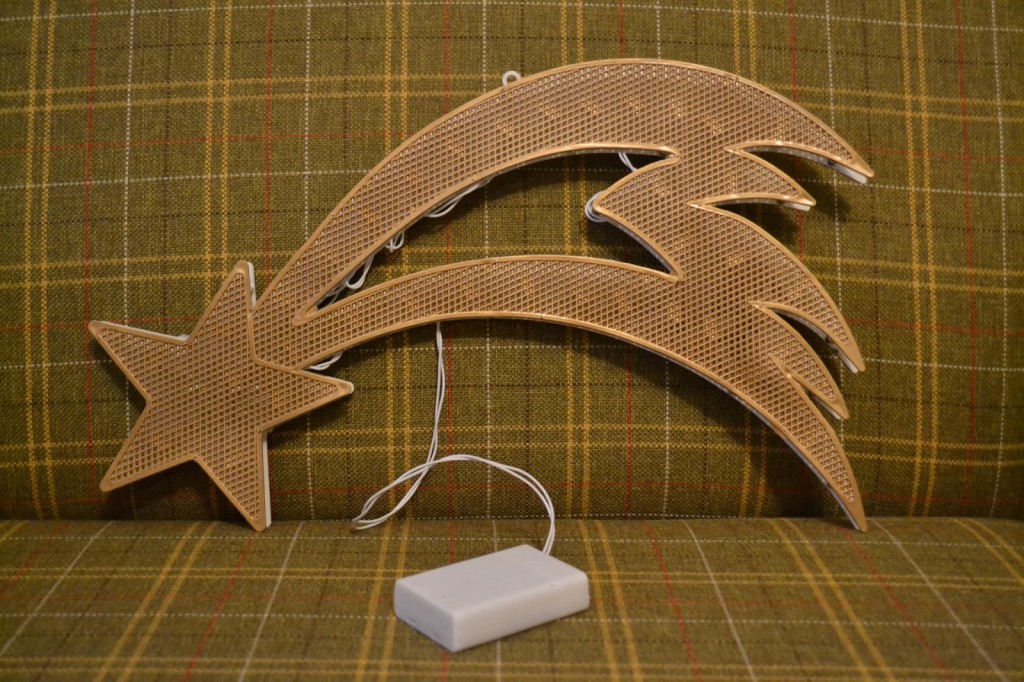 I'm so excited for Christmas this year, it's the little mans first one, and our first as a proper family. I can't wait to put the decorations and tree up and I intend to make the house as cosy and festive as possible, so I was looking forward to the arrival of the light, and the expansion of my decoration stash!
The light is shaped like a shooting star and is filled with tiny little lights which work together to give off a great effect.
The light is battery powered so can be moved around to where ever you wish to put it. There's no need to display it near a plug socket. The light is delivered with it's necessary batteries, which is even better!
Other than the cable in the centre I like the light, it's a bargain at £9.99 and the brightness is great. I think a couple of these in a window would look great over the festive period.
If you're on the look out for new decorations for the festive period, I'd definitely recommend LED Hut, and if you spend over £50 your delivery is free.