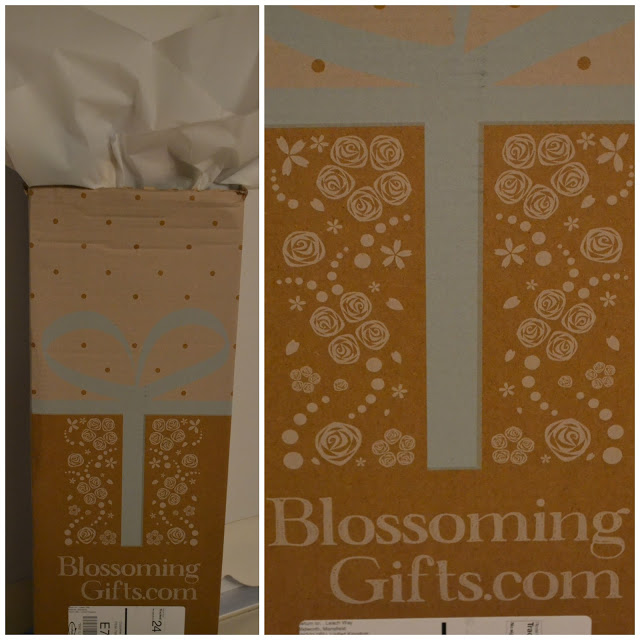 The Autumn Breeze bouquet is an array of rich purples and pinks and oranges. It arrived safely packaged in a box with a water soaked sponge to ensure the flowers were bright and fresh.
Made up of hand tied Blue agapanthus, deepwater roses, scented orange lillies and pink veronica and just the right amount of greenery, the bouquet is really pretty. Included with the bouquet is a small and extremely tasty box of chocolates and I ate every single one myself and they were delicious!
After a day or two the pretty orange lillies opened up wide, bringing more colour to the bouquet. Literally everyone who has been into my dining room in the last week has commented on the beautiful orange lillies.
The bouquet has lasted amazingly well, well over the 7 day freshness guarantee that Blossoming Gifts offer on their flowers, plants and associated items. 9 days later and they're still going strong, no wilting or dropping and the flowers still look fresh.
I'm really impressed by the gorgeous colours and quality of the blooms from Blossoming Gifts. I wouldn't hesitate to order from them in future. In fact, I'll be ordering a Christmas bouquet for my Mam at the start of December.
*I was sent the bouquet for review purposes. Opinions are my own*