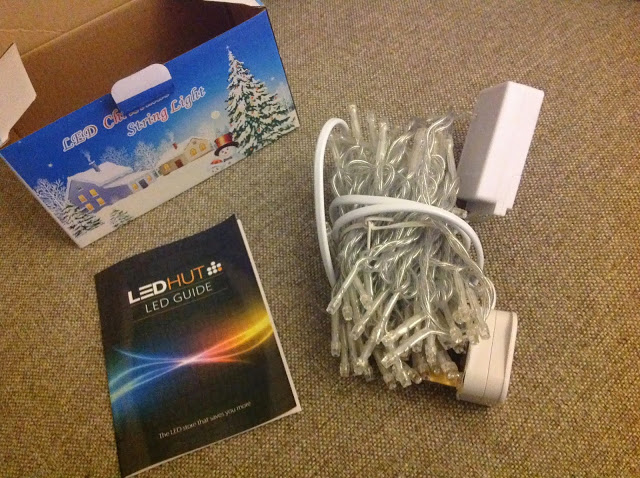 The time of the year has come, to start looking through boxes in the attic to find our Christmas decorations and see which of the fairy lights have lasted another year.
This year I have had the chance to try some
LED
lights from
Led Hut
. I was sent a box containing 10m Indoor/Outdoor Christmas LED String Lights in Warm White Light. The lights have 8 light modes and are safe to use both inside and out.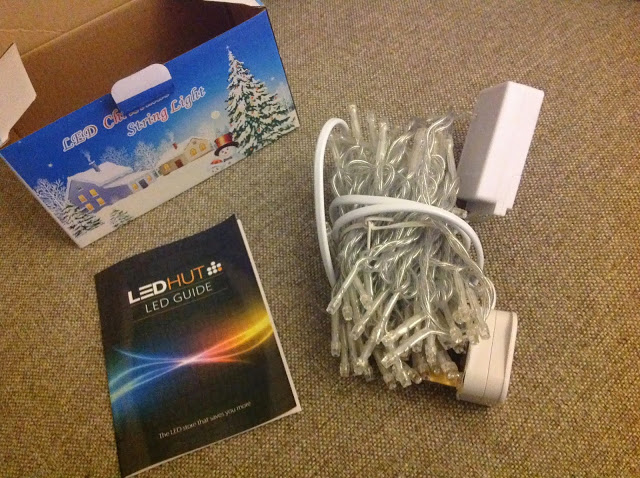 I was suprised by how small the box was when it arrived and how compact the lights looked!
The lights come on a 10 metre transparent cable with 100 bulbs from start to finish, there's also a white function box on the cable with a switch that alters the light mode.
So, what's the big deal about switching to LED lights?
Save 90% on your lighting bills
Long-lasting LEDs can keep going for more than 20 years
A typical home could save around £30 a month by switching to LEDs
LED bulbs are a direct replacement for your old energy-guzzling bulbs – just plug them in and save!
They're safer – and less likely to overheat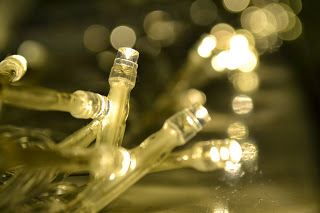 I am very impressed with the lights, they look pretty and I love the option of the effects, once you get annoyed with the flicking lights you can have them on as a steady glow.
I tried the lights in a couple of different ways. Not only can they be used as Christmas lights, I think they look great wrapped round our headboard.
I haven't used them on our Christmas tree, purely because our deco is green and gold and I prefer our lights either round the window or doorway, sticking with baubles on the tree itself.
For £14.99 I think these lights are a complete bargain and in future I'll most likely choose LED lights.
(PR Sample)