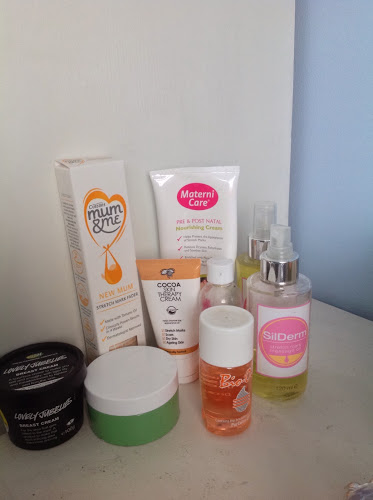 I appear to have become obsessed with stretchmark creams and oils and have managed to collect my own little selection during my pregnancy.
From the early days of my pregnancy I started to use creams and oils on my expanding tummy, in the hope it would keep stretchmarks at bay. I used it once a day, on an evening. I've now hit my 30th week of pregnancy so I've started using it both on a morning and before bed. So far. So far, I'm stretchmark free … will it last? Who knows, but for know it appears to be working.
I thought I'd share some of my finds and purchases with you.
I think my favourite is either the Bio Oil or the Silderm oil. Obviously there are no guarantee's, but I think it's worth a try.