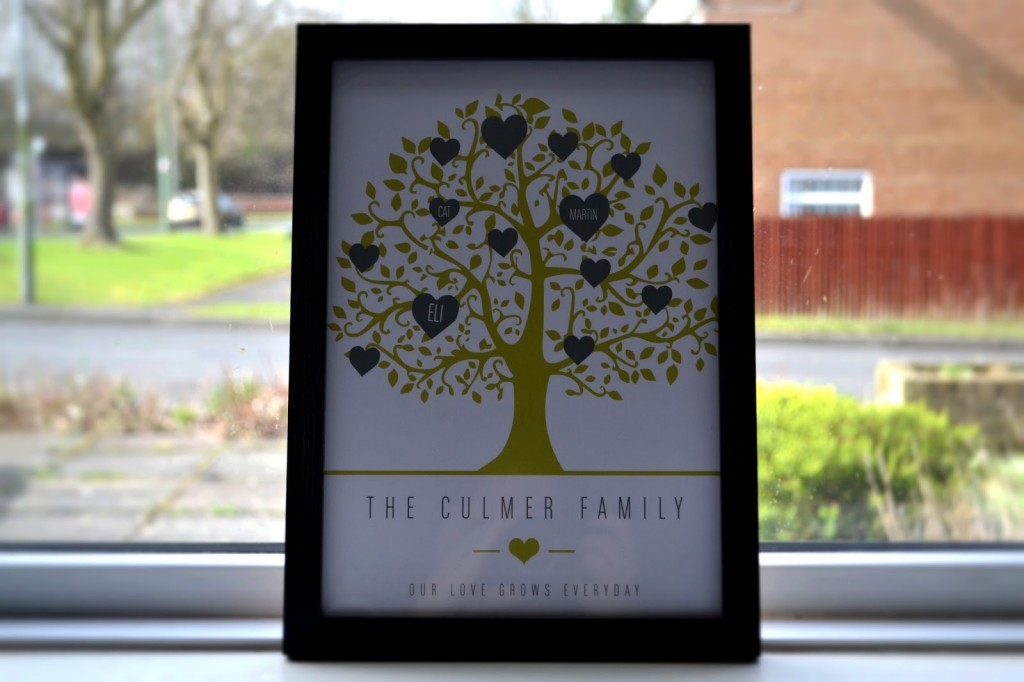 You'll know from previous posts and reviews, I'm a huge fan of anything personalised. We have a huge amount of family pictures, prints and handmade items round our home which I love looking at, I think they're a unique way of capturing memories and brightening up our home.
I was rather excited at the opportunity to add further to out collection of pretty items when I was recently asked if I'd like to review a product from Prints with Feelings. A company based in Leeds who offer a wide range of personalised homeware and gifts including cards, cushions and mugs.
I chose one of their beautiful personalised family tree prints which is available to be purchased in 7 different print colours with or without a frame.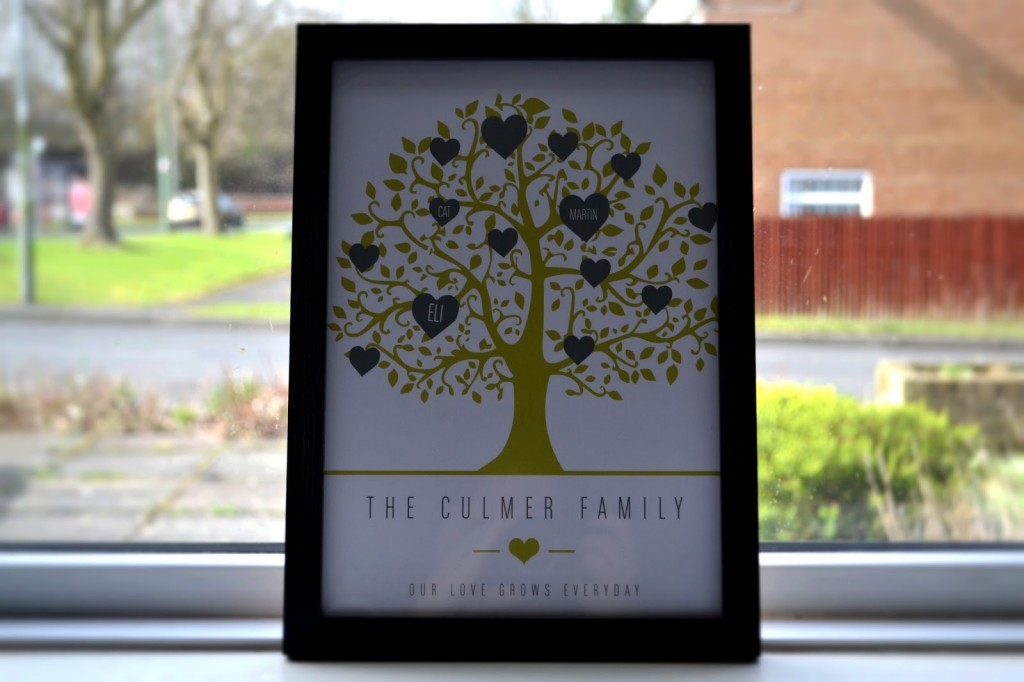 After I passed my order over, delivery was extremely quick. The packaged arrived in a matter of days. I wasn't expecting my print to be framed so I was very pleasantly surprised. The packaged was well protected and carefully wrapped. The 'glass' in front of the print is actually a lightweight perspex which means it's much safer and less likely to be damaged during delivery.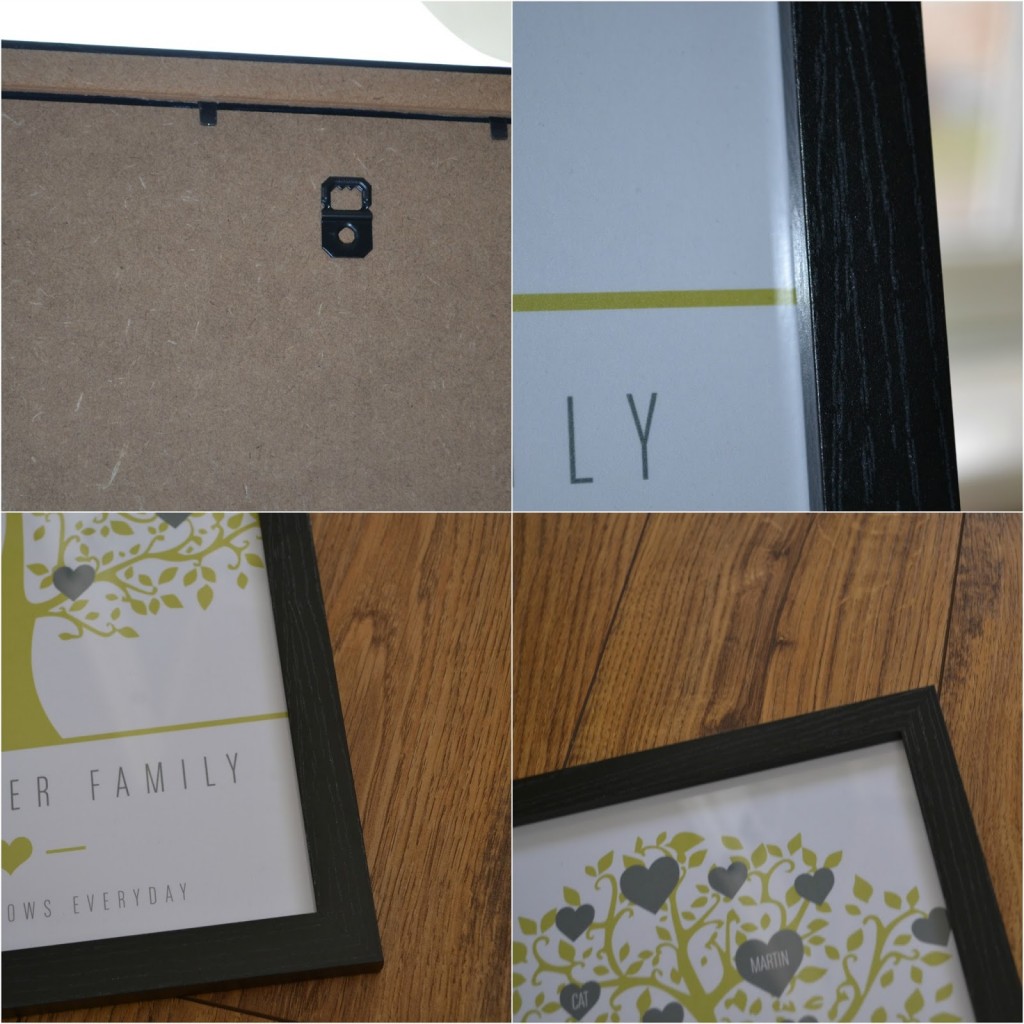 The print is well printed with no pixel blurring. It's clear and bright and the colours go great in our living room. The lightweight frame and perspex is a welcome addition, it makes me worry less about it falling over or being grabbed by tiny hands.
The frame options available are only black, I would like to see some other options added at a later stage, as I think both brown and white frames would look equally as nice.
The family tree print can be bought for £18 without a frame or £28 with the frame. Prints with Feelings stock a great range of gifts suitable for anyone who loves personalised gifts. To look at their products further, check out their website or keep update with them on Facebook or Twitter.


*I was sent the print and frame for review purposes. Opinions are my own*