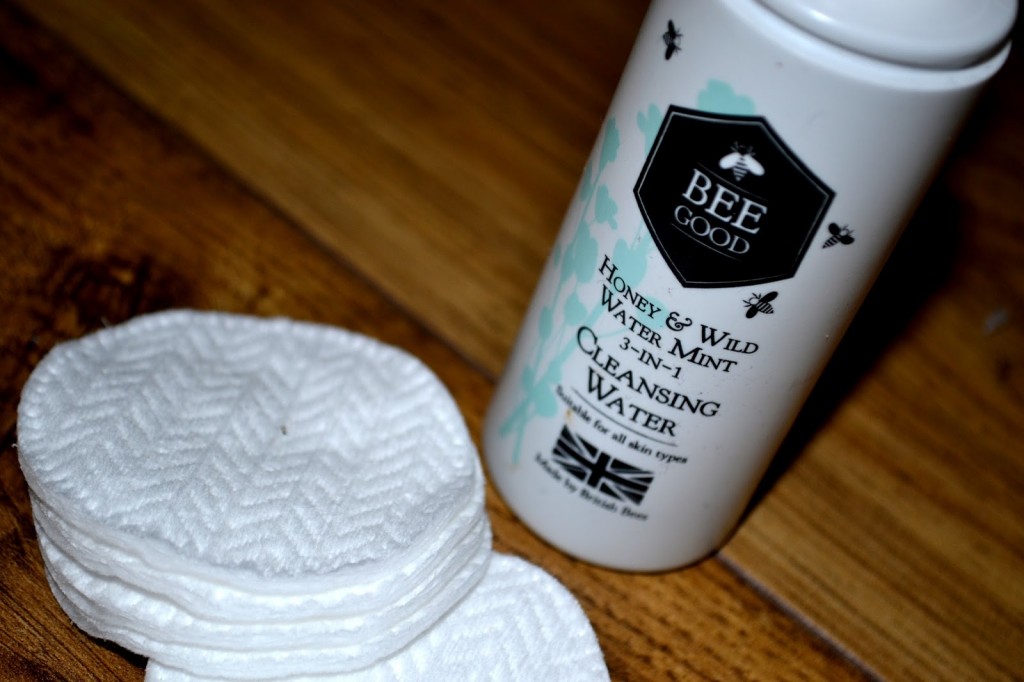 My skincare routine isn't great, even more so now I'm back to working full time. At the end of a busy day, when I'm finally ready for bed the last thing I want to do is a sit for half an hour conducting a length and boring routine. That's where Bee Good's Honey and Wild Mint 3 in 1 cleansing water comes in. A make up bag essential that removes everyday make up and impurities, simply and easily. It leaves your skin cleansed, toned and revitalised and you don't even need to use any water.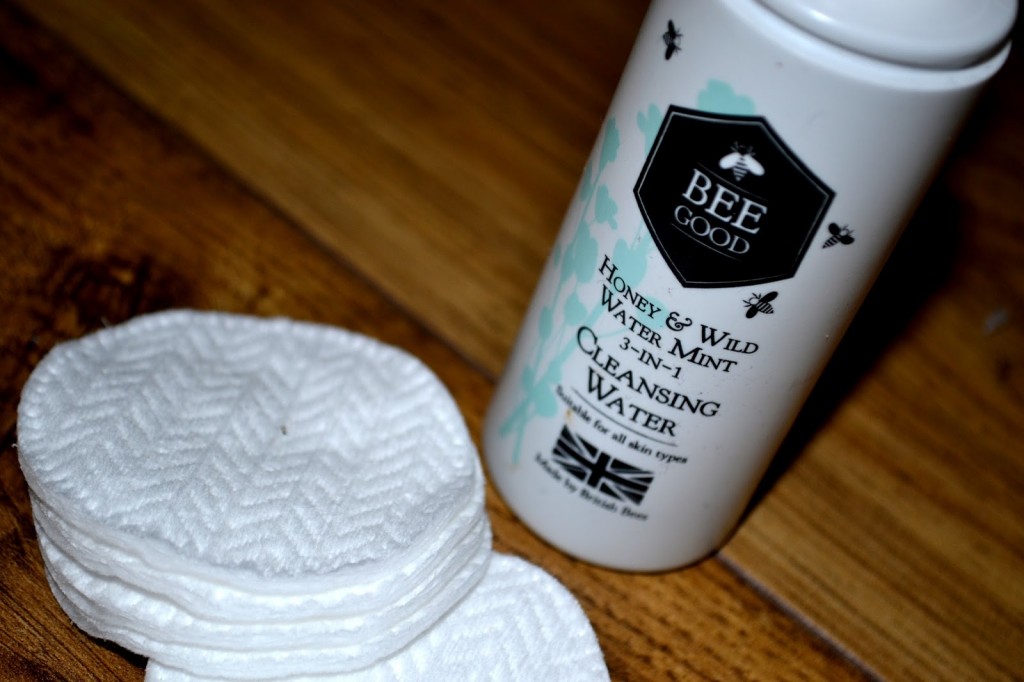 Bee Good's Honey and Wild Mint 3 in 1 cleansing water is easy to use, you simply need to pour some onto a clean cotton pad and use to cleanse your face. It cuts through make up and daily dirty and leaves your skin feel clean and refreshed.
It's gentle and causes no stinging or tightening at all. It literally feels like water on my skin. It has a very faint scent which is quite natural, there's no harsh chemical smell and it's very pleasant to use.
As it's so gentle, it's completely safe to use round the eye area and removes stubborn mascara without any issue. I've found it safe to use on my dry skin, and it's cause no irritation, and my skin has been flare up free since I started using it.
As with other Bee Good products, the cleansing water is jam packed with natural ingredients such as British honey for it's healing properties and a combination of wild water mint and red algae to brighten and purify the complexion. I've really enjoyed using the Bee Good's Honey and Wild Mint 3 in 1 cleansing water and I'm keen to try out some more of their range, which includes Honey and Propolis 2 in 1 cream cleanser and Honey and Wild Flax daily moisturiser.
Bee Good are a UK based company who create natural skin care products using honey, beeswax and propolis. Bee Good don't synthetic colours, mineral oil, silicone, or parabens in their product range and their products aren't tested on animals. You can read more about them on their website here.
The Bee Good Honey and Wild Mint 3-in-1 Cleansing Water is available from Bee Good and costs £10.00 for 100ml container. One of my lucky readers has the chance to win one for themselves. To enter, all you need to do is complete the rafflecopter form below.