Degustabox
is a monthly subscription box delivered straight to your door. It's filled with a great range of tasty food and drink items and allows the subscriber to try out a great selection of products at a fraction of the cost.
Degustabox can be cancelled at any time with no cancellation fee's and the box costs just £12.99. The products in this months delivery would cost just under £25 if you were to buy them separately. so £12.99 is a great price.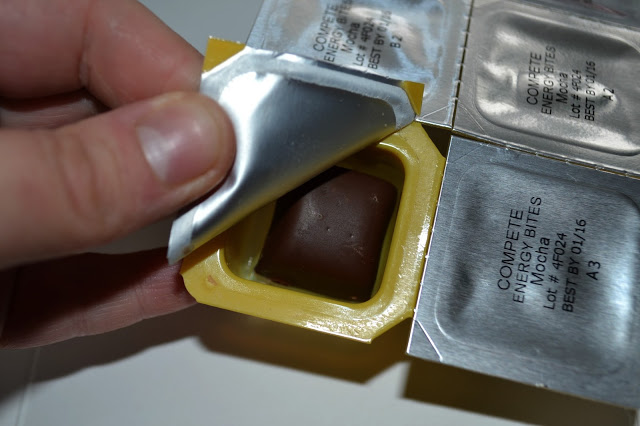 Complete Energy bites – £4.49
Small bite sized energy squares which I think are pretty expensive. I suspect these would be ideal for runners or those partaking in something that would make you exhausted but unfortunately I thought they tasted awful. They have a very synthetic taste and I'm not really a fan of anything like this. I would tend to opt for a banana after exercise.
Sweet Sally Tea – £2.40
I wanted to like this but I found the taste a bit odd. Hubby liked it but I thought it just tasted like old tea.
Bassetts Jelly Babies berry mix – £1.50 and Maynards wine gums Red n Blacks – £1.50
I really like both sweet varieties. They're perfect for popping in my work back for a night shift. It's great to see Bassetts have brought out a bag containing my favourite flavours.
Mallow & Marsh Marshmallows – £2.00
I was dying to try these as they looked so posh. I even toasted them when we tried them. They were completely different to normal marshmallows, very fruity but extremely sweet. I couldn't eat more than one. They're 100% natural which is a big plus point.
Portlebay Popcorn – £1
I absolutely loved this stuff! Not only is it a bargain at £1 a packet, it tastes delicious and it's a healthier way to have a sweet snack.
The Good Cider x 2 £3.00
Another tasty item in the box. I really liked these, so much so I drank both. The alcohol content is quite low so no nasty headaches. Both flavours are light and fruity and very refreshing. I think the apple one was my favourite,
TG Green tea drinks x 2 £3.60
I actually really liked these which was surprising as I don't drink tea. They were both refreshing and tasty and make a great alternative to water.
Up & Go drinks x 2 £2.78
A "Nutritious breakfast drink from Down Under, designed for people who live life on the go. Packed with all the fibre, protein and Calcium of a bowl of cereal and milk, it's perfect for mornings on the move". They're not something I would drink often but they are quite handy on early days at work. I get up at 5am when I'm on days at work so anything to save time is great.
Reece's Peanut Butter Cups x 2 – £1.70
I absolutely love Reece's products. They're literally my favourite sweets ever! I was so glad to see them in my delivery.
I love our monthly delivery, it means we get to try products we wouldn't usually. I have since bought the popcorn and even more Reece's Butter Cups!
Degustabox are offering my readers £6 off their first order. You just need to us BLDEG15 to get the money off.