The little mans bedroom has been a work in progress for a while. We moved from bland cream nursery to bright and fun toddler bedroom. It's more or less finished, other than some accessories and things for the walls. We opted for a farm/vehicle theme so we've been looking for some unique accessories to finish it off.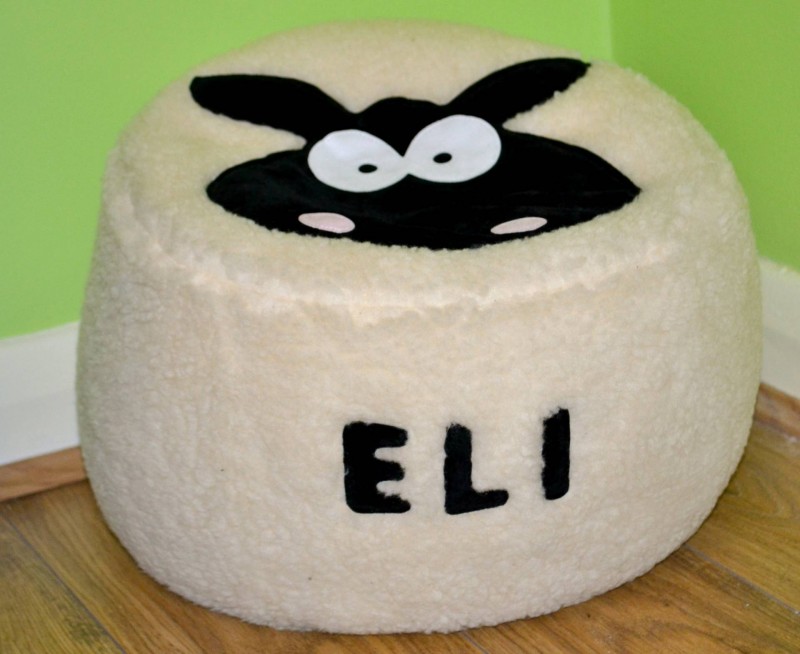 We were rather excited to be given the opportunity to try out a bean bag from Teeny Beanies, a Shropshire based company who offer beautiful handmade children's items such as bean bags, cushions. bunting and draw string bags. Their products feature a range of 14 animal characters which names like Horace Horse, Claude Cat and the soft and cosy Woolly sheep which we were sent to review.
The little mans bean bag arrived super quickly and I was really impressed. It's very well made and the absolute perfect size for him to sit on. The Woolly Sheep design is very cute and the little man loves pointing at its face. It fits in really well with his bedroom theme and it's perfect for his little reading corner.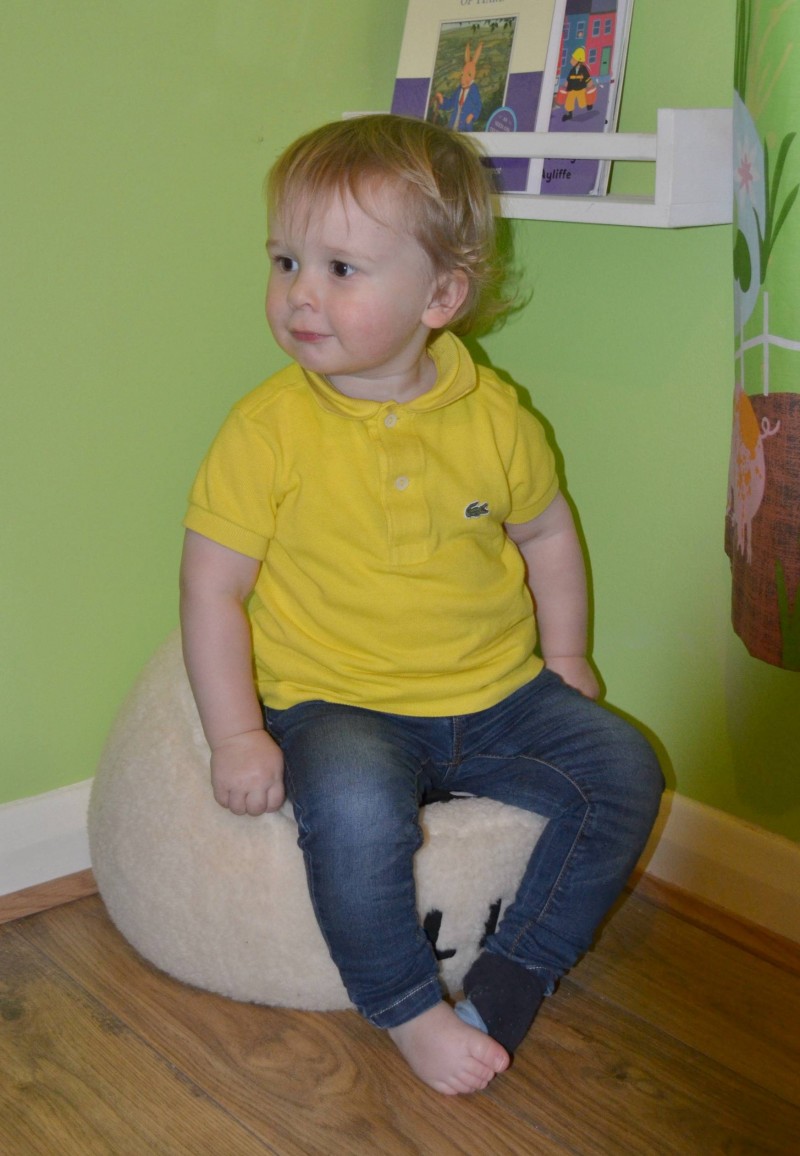 The bean bags are available in three different sizes, with prices starting at £35 for the small, up to £85 for the large one. Each one is hand-made to order and can be personalised like ours for a small additional cost.
The outer bag is fully removable and washable which is ideal for use round small children. The zip on the beanbag is inverted. meaning little fingers are much less likely to get inside and cause a mess.
I'm really impressed with the bean bag we were sent and I'll definitely consider them for both future purchases for the little man and gifts for others.