I've told you about my love for Cheerz before. They're a fabulous company who offer photo printing online and via an app. As well as prints they offer a range of other products, such as magnets, multi print frames and their newest addition, the Polaroid 3000!
Cheerz have recently teamed up with Polaroid to create modern photographs with a very vintage feel that look just like the original Polaroid pictures.
For just £15, you get a box of 18 printed photos in the style of a polaroid. You can use pictures from your Instagram account, computer or even Facebook.
Ordering from the Cheerz website is really simple and quick, and I love how it connects to your social media accounts without any fuss. Once you've chosen your 18 pictures you can add filters if your wish, or little captions underneath the print.
I take so many photographs and although I do print a couple occasionally, I have thousands upon thousands lying hidden away on my laptop, phone and external hard drive. I miss the days of thick photo albums on shelves. So when I was approached to work with Cheerz, I was always going to say yes!
I decided to connect Cheerz to my favourite social media account, Instagram account and print off some of my favourite pictures.
The photos arrived a couple of days later in a protective, colourful box and looked great. They're slightly smaller than Cheez regular classic prints and have an embossed effect which gives them a retro Polaroid look.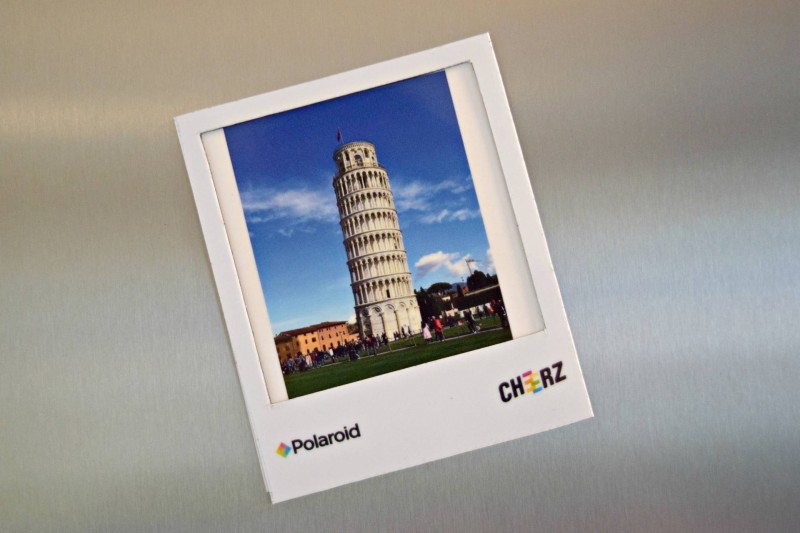 As well as the prints, I was also sent a magnet which lies flat over the top of one of your prints and allows you to put it on your fridge or any other metal surface. I'm pretty pleased with my Leaning Tower of Pisa shot, especially considering it was only taken with a phone camera.
The quality of the prints is great and the colours and pixels are very clear. I added captions to some of my prints but the white space under the picture is also perfect for writing your own words – plus it's much more 'Polaroid' to do it with a black marker pen.
I really like the products from Cheerz, their prices are reasonable, the quality is great and their customer service is fab. I can't imagine going anywhere else for my photo printing needs now.
If you'd like to find out just how great Cheerz is, you can enter my competition below. Two lucky winners will receive one set of Polaroid 3000's each.
To enter, please complete the Gleam for below and make sure you read the terms and conditions.