Prior to the little man being born, Hubby and I always said we wouldn't allow him to have a tablet, didn't want him to sit inanely in front of screen and fully intended to limit any TV watching to a minimum.
However, the realities of parenting mean our good intentions have waned somewhat. The little man is allowed to watching the ipad for shortish periods (particularly when I've come off nightshifts and can't go to bed because I have the little man to look after or on car journeys). He watches learning videos, kids songs and sometimes mundane videos of tractors ploughing fields, everything in moderation.
A recent study by My Voucher Codes asked 2,500 parents a range of questions based on their children's internet usage including how long they spend each day online, if there are any restrictions such as banned apps and whether they believe social media sites affect their child's education.
I think the results are a little scary but to be honest but quite expected. Parents stated that a whooping 34% of children spending between 3 and 4 hours a day online and rather terrifyingly, 38% of parents also admitted they didn't children's online activity.
75% of parents admitted that they felt mobiles, tablets and gaming devices had a negative effect on their children's ability to concentrate in school whilst only 34% of parents in the study said they removed mobile and tablet devices while their children were studying.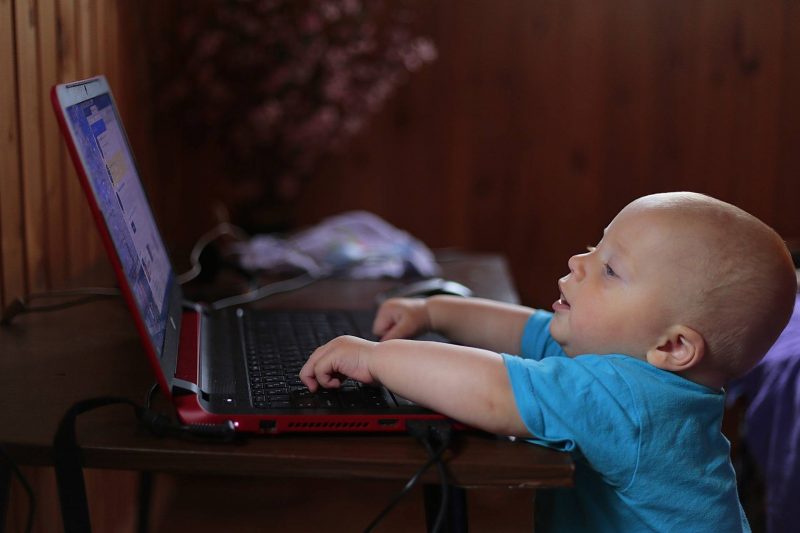 A recent article from The Star supports this, with claims from 23 per cent of teachers saying that pupils were too tired to get the most out of lessons and blaming a lot of it on youngsters' heavy use of mobiles and tablets.
Commenting on the findings from the survey, Chris Reilly, Managing Director of My Voucher Codes said:
"It's interesting to see that three quarters of parents feel that mobiles, tablets and gaming devices have a negative effect on their child's education, yet half admit that they do not restrict the time that their child spends on the internet.
"Monitoring your child's internet and social media usage is now more important than ever. Although there is a range of benefits from spending time online, including increased communication and access to information, there is also the risk of online bullying, depression caused by online altercations and exposure to inappropriate content. Setting ground rules, checking privacy settings and monitoring what your child is sharing are good steps to take to ensure your child stays safe online."
It's very important to use parental controls and make sure our children are safe online. In my line of work I see many reports of where parents haven't paid enough attention, haven't monitored their child's internet usage and in some cases, the end result has been horrific. We shouldn't need reminders about grooming and people who will take advantage of innocent children.
Do you screen your child's internet and screen time?
Collaborative post