I love the arrival of my Degustabox. It's always filled with fun products to try out and there's usually lots of new brands and products we've never used before.
Degustabox costs £12.99 each month with delivery included and can be cancelled at any time. If you want to try it out, you can get your first box for just £5.99 if you use code 10F98 at checkout.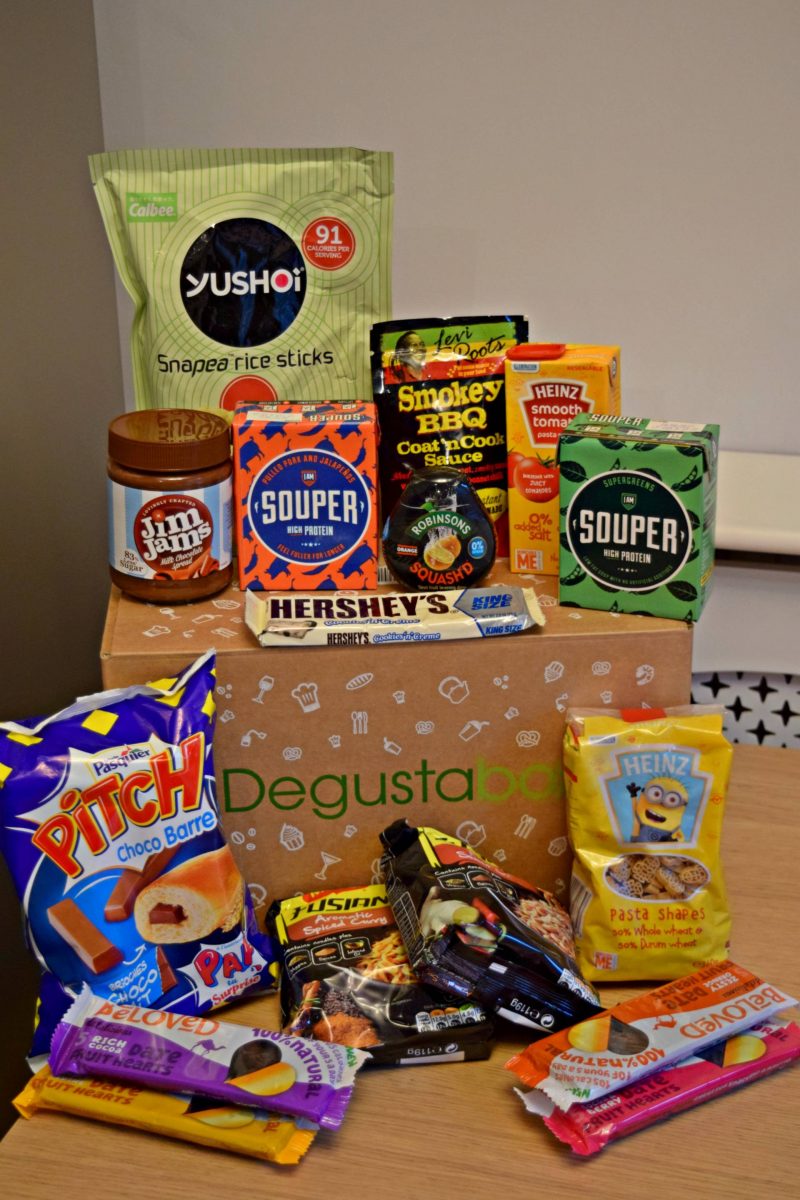 This months box was pretty good. There were lots of brands that I've tried before but some great new products which we've really enjoyed trying.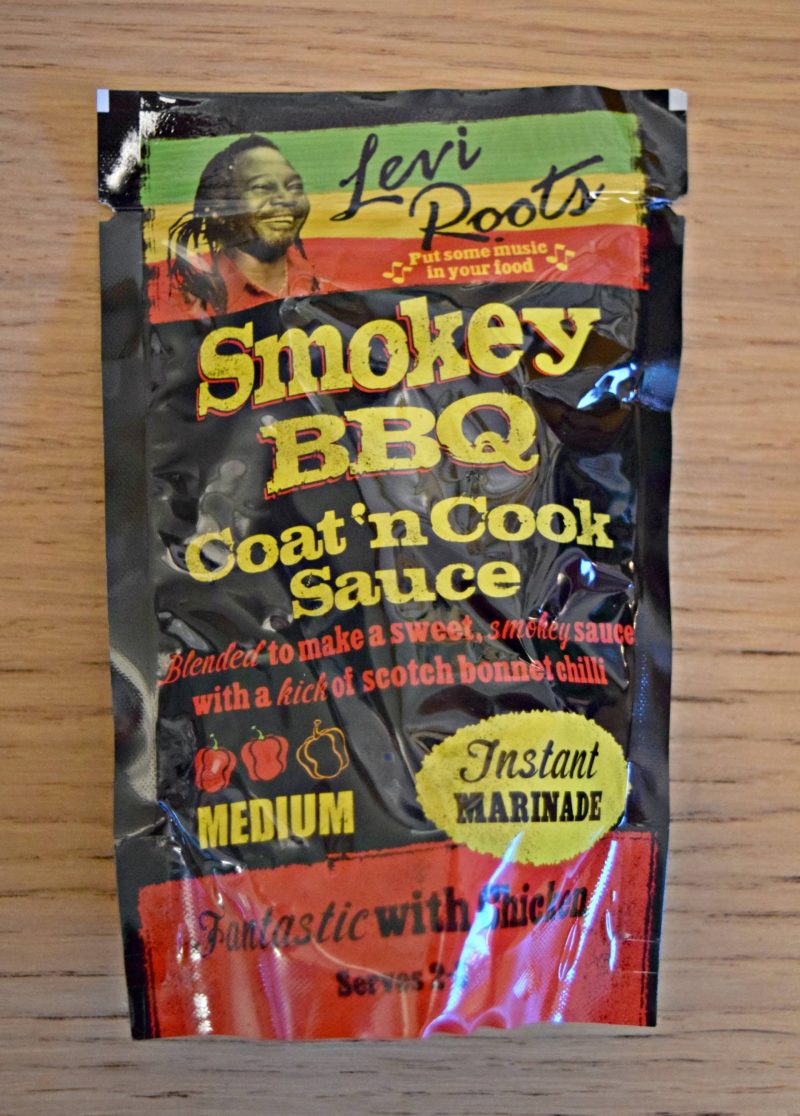 Levi Roots – Smoky BBQ Coat 'n Cook – £1.00
I love the Levi Roots range of products. They're super handy to use as you just pour them over the meat and then cook. The BBQ one is lovely and goes perfectly with chicken, with a sprinkling of cheese.
Maggi Fusion Noodles – 2 x £1.39
I've had Maggi noodles lots of times before but hadn't tried either of these flavours (Fiery Sweet Chilli and Aromatic Spiced Curry). They're rather unique as they contain tasty spices, infused oil and veggies. I loved the Chilli flavour and they're perfect to take to work.
Yushoi Snapea rice sticks – £1.99
We've had these in Degustabox's before and they're always a huge hit. The little man loves them. They're rice sticks that are baked and made from green peas. They're also suitable for vegans, vegetarians and are nut free.
Robinson's Squash' orange – £2.49
I've tried drinks like this before and have never been impressed but this is so nice! It contains no more than 6 calories per serving and the flavour is really tasty and refreshing ( I was sent the orange flavour). It's really handy to put in my bag to take out with us and the little man is also a fan.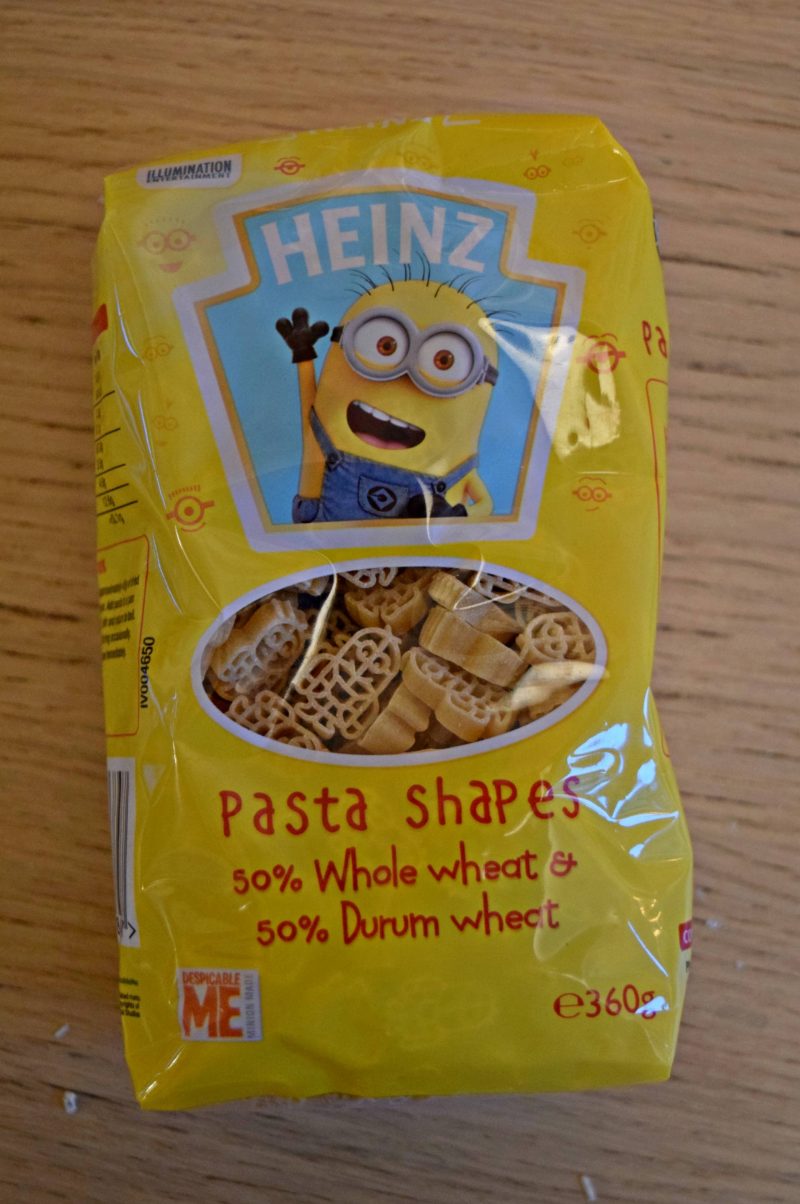 Heinz kid's dry pasta shapes – £1.19
The Heinz pasta Minion shapes are made with 50% whole wheat, are quite cute and the little man loved then. They're not usually something I'd buy but they did encourage the little man to eat more. They're made with 50% whole wheat so healthier for little tummies.
Heinz kid's pasta sauce – £1.55
This sauce has no added sugar or salt so is ideal for children. I had expected it to taste like Heinz tomato sauce but it doesn't really, it tastes more like a thick plain tomato sauce, a little like chopped tomatoes. The little man ate it with pasta but I don't think I'd buy it again, it's a little expensive and I can made my own sauce for less.
Hershey's Cookies 'n' Cream – £1.00
I love Hershey's products. They're so yummy. I love how creamy and crunchy this is. It's my perfect treat to have with a hot cup of coffee.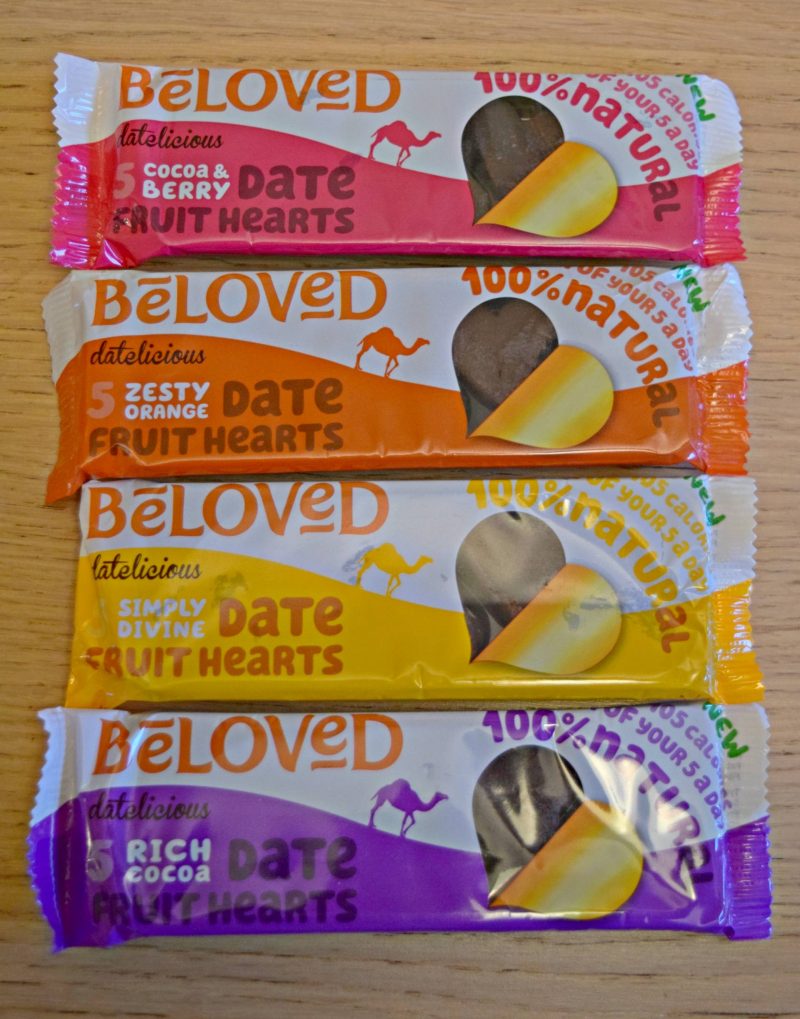 Beloved Date fruit hearts – 4 x 75p
I've these previously in a Degustabox and loved them. They're a healthy treat and ideal for snacking on when I;m trying to be good. I loved all the flavours but wasn't too keen on the Rich Cocoa ones as they contained really heard lumps. They're made from 100% date and natural flavourings. They're also gluten free, suitable for vegans and are one of your five a day.
JimJams 83% less sugar milk chocolate spread
I love Nutella with a passion but it's so naughty so this was a very welcome addition to my box this month. It's kinder on teeth, Gluten free, and is also diabetic friendly. I feel happier giving it to the little man and I feel less guilty eating it!
Pitch Choco bars – £1.40
These were lovely but a little bit strange. It's a tasty brioche roll will a small bar of chocolate inside. I can't help but feel they would be nicer if the chocolate was melted.
Iam Souper – 2 x £1.49
The Iam Souper soups come in hand little containers which are ideal for taking with me to work. They're low in fat but high in protein soups so keep you full for longer. I really liked the Supergreens flavour but I wasn't a huge fan of the Pulled Pork and Jalapenos.
I liked the selection of products in this months Degustabox, and all have been eaten or partly eaten already.
We were sent the box in return for a review.