The little man is completely obsessed with vehicles so we were really excited when we were given the Extreme Machines, a new release from Carlton Books to have a closer look at.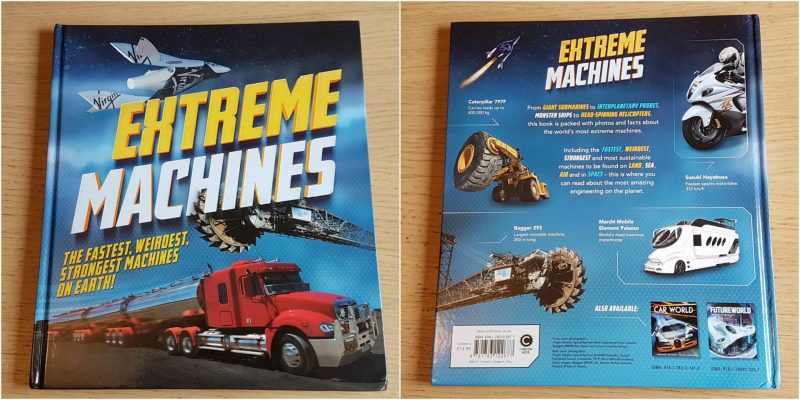 The hardback bumper sized book is jam packed with the biggest, fastest and most extreme vehicles and machines on the planet and it's a really great read for both children and parents.
Extreme Machines is the perfect book for any gadget or vehicle loving child. It features 80 glossy pages on a wide range of machines from ultra-luxurious motorhomes, the Large Hadron Collider which is the biggest machine ever constructed by human beings to super sized ice machines.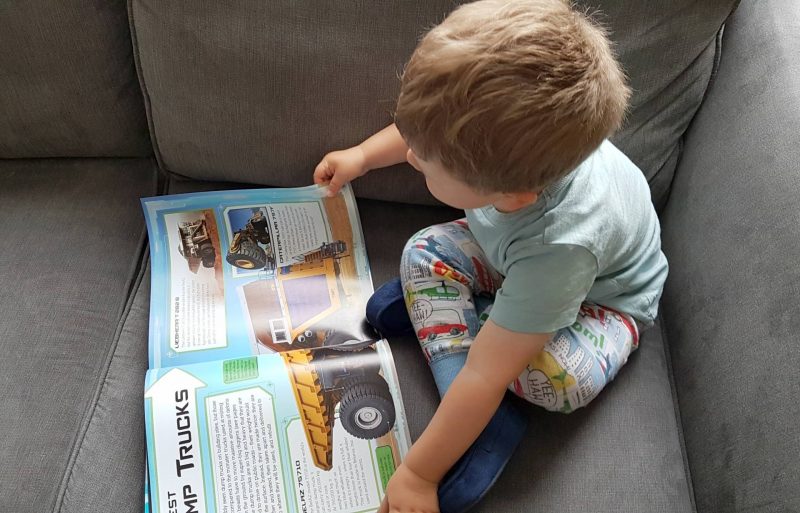 It has a great range of information about machines from the land, sea, air and space. The little man absolutely loves flicking through the pages and asking Mammy or Daddy what the machines are and what they do.
I like that the text is broken down into bite sized chunks and the language used is simple to understand. When the little man is a bit older he'll be able to read the information about each machine himself.
Since the book was delivered, the little man has taken it off the book shelf a couple of times a day to flick through the pages and talk about his favourite vehicles.
He even wants bed times stories from the book which makes it a bit of a challenge for Mammy and Daddy to make up stories about the monster vehicles.
I'm really impressed with the Extreme Machines book. The little man loves looking at the pictures and I'll admit the facts and information is pretty interesting.
If you'd like to win a copy of Extreme Machines yourself, complete the Gleam form below.
Terms & Conditions.
1. UK winner only.
2. Competition ends on 01/08/2017
3. A winner will be chosen randomly via Gleam
4. The winner will be notified via email and Twitter (if you leave your handle)
5. ALL entries are checked and if any of your entries are found to be fake ALL of your entries will be disqualified.
6. You will have 28 days to respond to the winning notification, if you don't a new winner will be chosen.