Travelling with your family to a ski destination can be fun but it's not without the chance of disaster. There are ways however, to ensure a stress free ski holiday. The trick is to plan ahead and know what you are getting yourself in for. Here are a few tips on how you can have a great, effortless, fun-filled holiday in the Alps.
Book the right accommodation
The first thing you need to do is to make sure you book the right place for your family. You don't want to be stuck in the middle of nowhere without any facilities. Or cooped up in a tiny hotel room. Thinking about your needs and booking the right accommodation is essential when choosing your family skiing holidays. A catered Chalet is an excellent idea. Most family friendly Chalets are close to the resort centre and the ski area so you can be in the best location for both. Do your research or get your tour operator to, getting the right place to stay just for you.
Pack the right stuff
Of course, you don't want to bring too much along with you especially when you are packing for the whole family. You need make sure you have everything you need without overpacking. Make a list, and plan exactly what each person requires for your break. This includes clothing with plenty of layers, entertainment for downtime, toiletries and other essential items. Check what is provided in your accommodation and don't duplicate things you don't need to bring.
Rent don't buy
It is definitely not budget friendly to buy all the ski equipment you need, especially for kids. It might be a good idea for the adults in your family who are regular skiers but with young kids you shouldn't fork out. For children and beginners, hiring rather than buying is the best option. You know you will get good quality items that are tried and tested and specially designed for kids on the slopes. You also don't know how quickly your child will grow!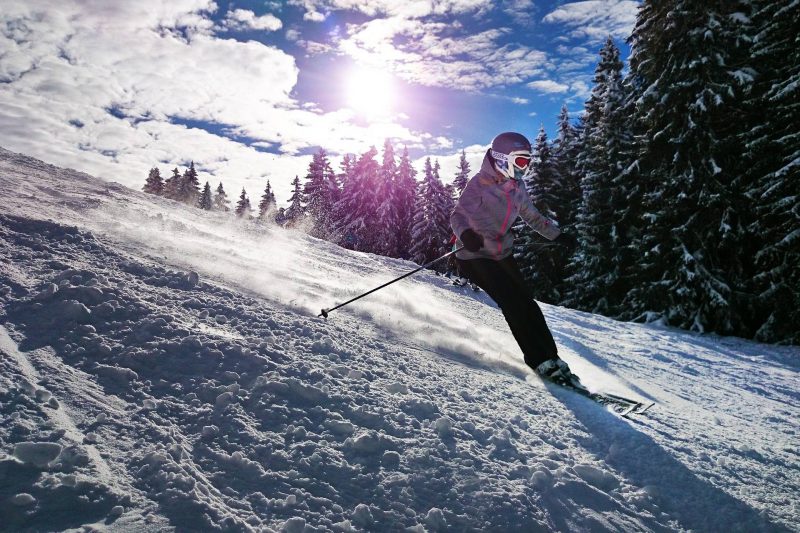 Plan your ski lessons
Whether the beginners in your party are adults or children you really should book Ski lessons in advance. If you are a parent and a great skier, you might think that it would be easy to teach your own children to ski. This would be the wrong angle to take. You probably don't have the skills to teach your own children and they are more likely to listen to a professional teacher. The best thing you can do is leave it to those who are trained. By leaving the kids to their lessons you can then enjoy your own time on the slopes too.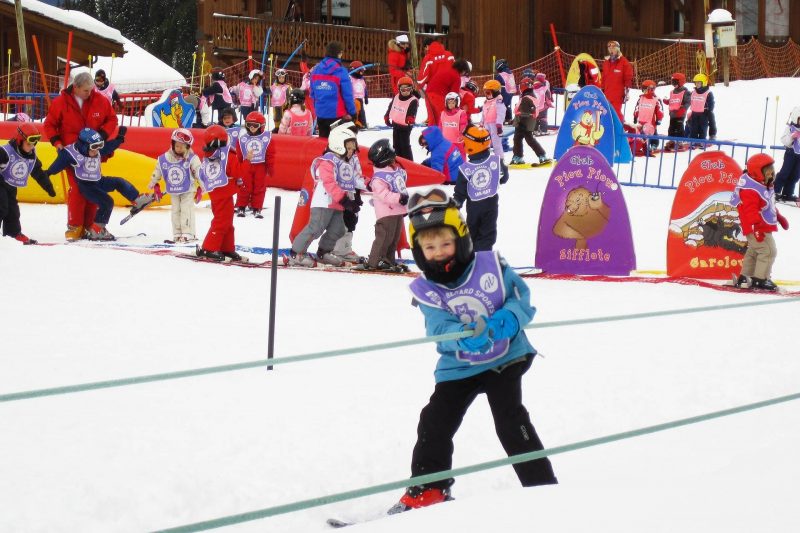 Thinking about Après Ski for kids
There's more to a family ski holiday than just the skiing element. You should remember to think about different things you can enjoy as a family and also as a couple. You must research what Après ski is available in the resort and then you can plan some fun activities for you and your family. When kids skiing lessons and adult skiing means you are apart for the day or part of the day it's important to plan some activities together.
Don't forget adult time too
Its easy on a family holiday to only think about entertaining the children. But it is really important to have some adult time too. With childcare and babysitting services available in resort, you can enjoy an evening together safe in the knowledge that your children are being looked after by qualified staff. Staying in the right resort will mean you can enjoy activities for the whole family, take advantage of childcare and have everything you need on your doorstep.
Make sure you arrange transfers
There's nothing worse than turning up at the airport and having to wait around with tired children and lots of luggage. You shouldn't underestimate the importance of having pre-booked travel arrangements from the moment you arrive at the airport. Booking everything together with a tour operator is the best option. This way you know what is included in your package and you don't have to worry about booking your own transfers. You can also be certain of what you are getting when it comes to flights and accommodation, so no surprises when you arrive.
Get fit before you go
If you are going to spend a few days skiing you need to make sure the whole family is fit enough to last the duration. Take the time to try skiing at your local dry slope before you go and do exercise as a family to keep up their overall fitness during this time. Making sure you all have the right fitness will mean you won't get too tired after one or two days. You'll be able to enjoy the whole trip instead of being naïve and thinking you'll ski all day without feeling too tired.
Have these tips put your mind at ease? Hopefully these tips have helped you learn how to avoid disasters when going on your family ski holiday. As long as you plan and prepare, your whole trip will go smoothly and you will have an amazing holiday together. Be positive, it can happen.