Skiing is a fun activity. And, it becomes more fun when you do it with your whole family, including your kids. If you're planning to go on a family ski trip and stuck with the places you should go to, then keep reading.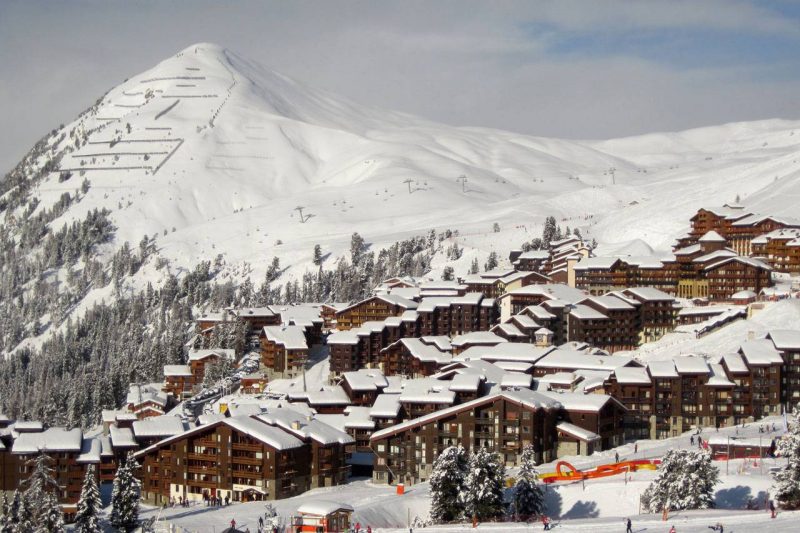 When planning a family ski trip, you need to ensure that you go to a kids-friendly skiing resort, where your children can learn to ski too. You can check out some of best places in France to ski below.
Avoriaz
This traffic-free ski village is nestled within huge slopes. Avoriaz is situated at a height of 1,800m, which is the highest area in the Portes du Soleil ski region. It includes pistes running 650 km long, slopes ranging from 950m to 2,275m, 196 lifts, and extends to the French-Swiss border. The 6-day lift pass here will cost you €260, which is free for kids aged 4 years and below.
This French resort was established during the 1960s and is car-free. It features compact wooden buildings along with snowy pistes and trails between them. The luggage of visitors is transported to the large ski-in and ski-out lodging via horse-drawn sleigh or snowcat.
A lot of families praise the convenience and safety offered by the resort at Avoriaz. Moreover, this place has the snowiest and highest slopes in the ski area of Portes du Soleil. It has a terrain park for beginners, which is ideal for teens that have an adventurous streak.
One of the main attractions for families is Village des Enfants and its childcare services. It has amazing facilities for children, such as a cabin brimming with activities and special slopes just for children. There's also the Aquariaz water park, which features outdoor and indoor pools with abundant rocks and flora. Plus, it has additional fun areas, like a side winder that is an aquatic half pipe and a river with a mild inconsistent current.
When it comes to skiing, the local slopes receive the best snow. The other slopes in the Portes du Soleil region are lower, which can affect the quality of snow, particularly the sunny Swiss circuit.
Ste Foy Tarentaise
This ski resort is known for its varied slopes and a miniature village. It was established in 1990 at the base of the off-piste mountain. This simple and beautiful resort is ideal for experts as well as families. It houses a limited number of restaurants and bars, including a small supermarket and newsagent. The resort is situated at a height of 1,550m with slopes ranging from 1,550m to 2,620m.
The small resort has many chalets and apartment blocks designed in chalet style that are built with the conventional Savoyard fashioned stone and wood. This resort is popular amongst Dutch and British families, who have purchased estates here, making it a great destination for family ski holidays.
Kids can use the fenced-off kindergarten slope near the village, which has moving carpet lifts that is available free of cost. Beginner skiers can start from here and then come back from the village via the rapid quad chair on the long blue run, which connects to one other blue and red run. There are 2 additional consecutive slow chairs to reach the mountain top and to come back, so you can select a longer red or relatively small black run. An additional new and quicker chair that can house six people can take you to other runs as well. The six-day lift ticket costs €170.40 and is free for children aged six years and below.
Ste Foy has many excellent childcare facilities, including the Les P'tits Trappeurs play center that caters to kids in the age group 3 to 11 and the Snow Cub Creche nursery ran by renowned tour operator of the UK Première Neige that offers activities like storytelling, crafting keepsakes, and painting.
Enthusiastic intermediate skiers can cover the 40km pistes within a day or even less. Plus, there are no queues for lifts in this resort. If you have a car, you can also visit the neighboring resorts, like Les Arcs, Val d'Isère-Tignes, La Rosière that is connected to Italy's La Thuile, and La Plagne. Out of these, all ski resorts can be reached within 20 minutes, save for La Plagne, which can be reached within an hour.
Flaine
Flaine is famous for its tremendous high and snowy beginner slopes. The resort was built around the 1960s with cemented buildings, which is why it suits the preferences of particular people. Nevertheless, there are also new accommodations built in chalet style that were added recently.
Flaine is situated at a height of 1,600m. Its slopes range from 700m to 2,480m in length. The resort has a total of 69 lifts with 265km of pistes. In the middle of the resort, there is a square free of traffic that opens toward slopes at one side. The resort has great childcare facilities and worthy offers on family lift pass. The 6-day lift ticket costs €246 and is free for children aged 4 years and below.
The slopes here fall in the huge ski area of Grand Massif that covers fine terrains for skiers of all levels, with a range of red and blue runs, along with broad off pistes and steep black spoors. There are also ski slopes for kids near the village.
La Rosière
La Rosière is renowned for its sunny slopes. Situated at a height of 1,850m, this inexpensive and hushed ski resort is connected to Italy. It's perfect for a mixed ability crowd and families. The resort has slopes ranging from 1,175 to 2,610m and 37 lifts. It has pistes covering 160 km. When looking to travel on the lifts, a 6-day ticket will cost you €211.20.
The slopes of La Rosière suit both novices as well as intermediate skiers. They are connected from the apex to the north-facing trails of Italy's La Thuile. There are excellent childcare facilities here, which are operated by tour operators Crystal and Espirit. Although the region is sunny, it still receives plenty of snow aplenty and you can marvelous scenic views from the valley to the ski region of Les Arcs.
So, these are the best family ski resorts in France. These are the places where you can go with your kids and partner on a ski holiday. These ski resorts cater to everyone, ranging from parents to teens and tots.
Collaborative post