I'm sure like me, you look forward to Black Friday on Friday 24th November. In America it's the day after Thanksgiving but it's caught on across the rest of the world and is celebrated both nationally and internationally. Retailers offer customers huge discounts for one day and it's the perfect time to buy those larger Christmas gifts.
I love looking for bargains and trying to save money but this year, Halfords aren't just offering us lots of bargains, they're giving us the chance to win some amazing prizes in their very own Black Friday Competition.
Three lucky winners can scoop up these amazing prizes –

£2,000 worth of goodies, including a seven night holiday with Eurocamp (worth £1,000) and £1,000 worth of Black Friday deals.

£800 worth of Black Friday goodies.

£300 worth of Black Friday goodies.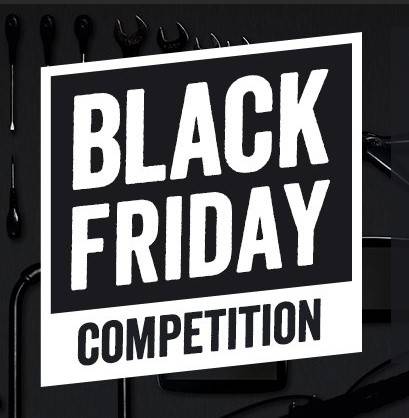 It's completely free to enter the competition. For a chance to win one of the fabulous prizes above, you just need to complete the entry form by Wednesday 22nd of November.
Even if you're not lucky enough to win the seven night holiday with Eurocamp ( because clearly, I'm going to win that) you could still kit out your whole family with Halfords goodies.

What about a 16″ kids Batman bike for £75, saving £50? A Jaguar F-Type Electric Ride on Car where you can save half the original price or perhaps a 170 Piece Socket and Ratchet Spanner Set for £125 instead of £300!
What would you buy at Halfords if you were lucky enough to win one of the prizes?
Have you entered yet? No, well why not?! Click the link above and keep your fingers crossed.
Collaborative post