If I'm honest, sometimes I really don't want to get out all of our crafty bits and pieces. We inevitably end up with glitter and paint everywhere and sometimes there just isn't time to make something and them tidy up as well.
To The Land of Dinosaurs paper craft activity book is the perfect compromise, the little man gets to 'make something' and my house stays tidy!
A recent release from Carlton Books, To the Land of Dinosaurs is a lovely book containing a great range of paper craft activities all relating to dinosaurs. Each one has a different level of difficulty so the amount of time it takes to completely varies.
The pages are great quality and nice and thick. The book has a notebook binding so each page can be torn out to work on without damaging any of the others.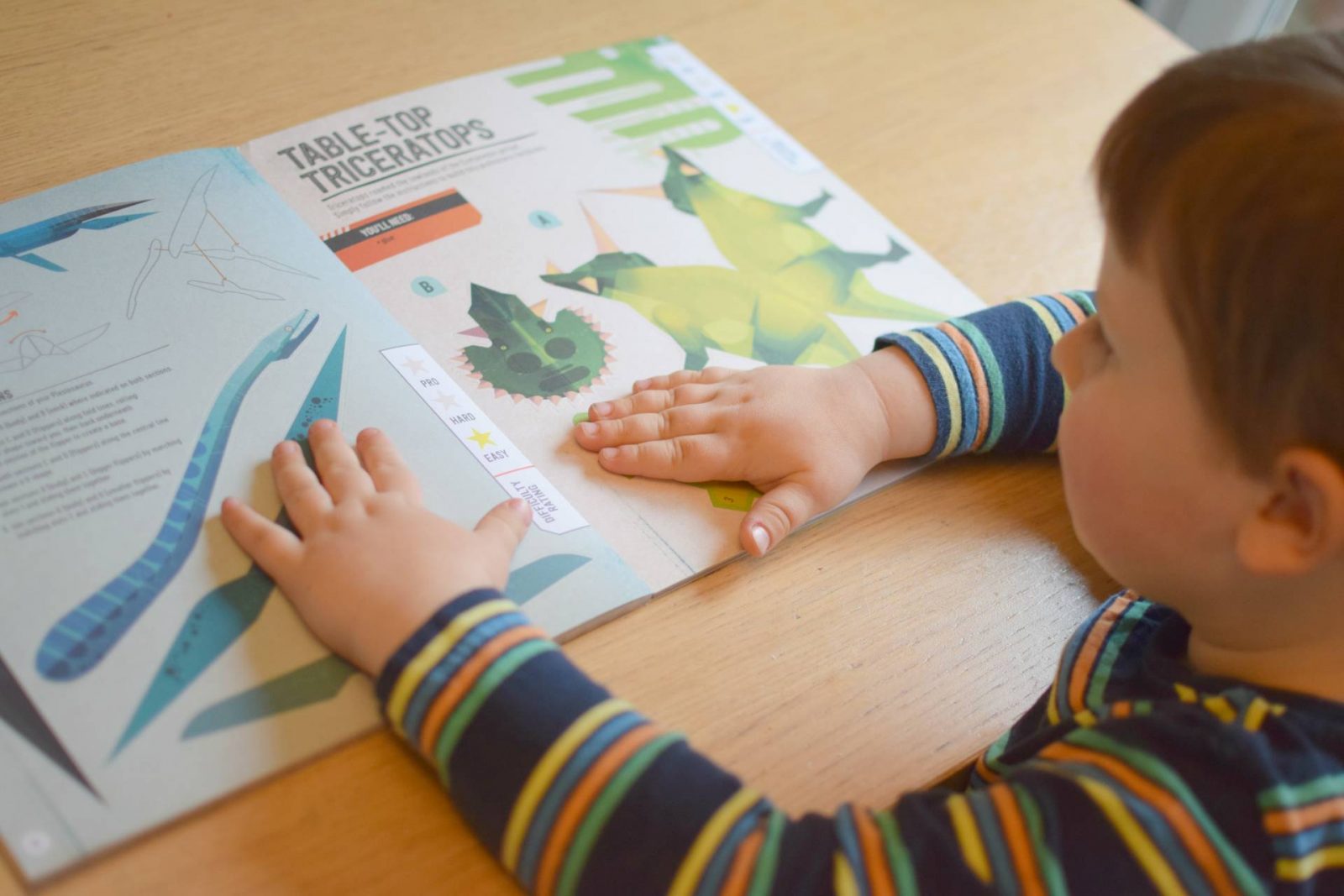 There are models to press out and build, art projects to frame and display, masks to accessorise and model, and gorgeous stationery to pull out, colour and send.
The little man and I really like the book. Not only is it filled with cool dinosaur pictures, it has some lovely crafting activities that we can complete together.
Each activity has a simple set of instructions and a list of any additional extras you'll need to use which is really handy.
The little man has enjoyed building a T.Rex paper skeleton, making a cool Triceratops face mask and making some table top dinosaurs which have taken residence on my TV unit!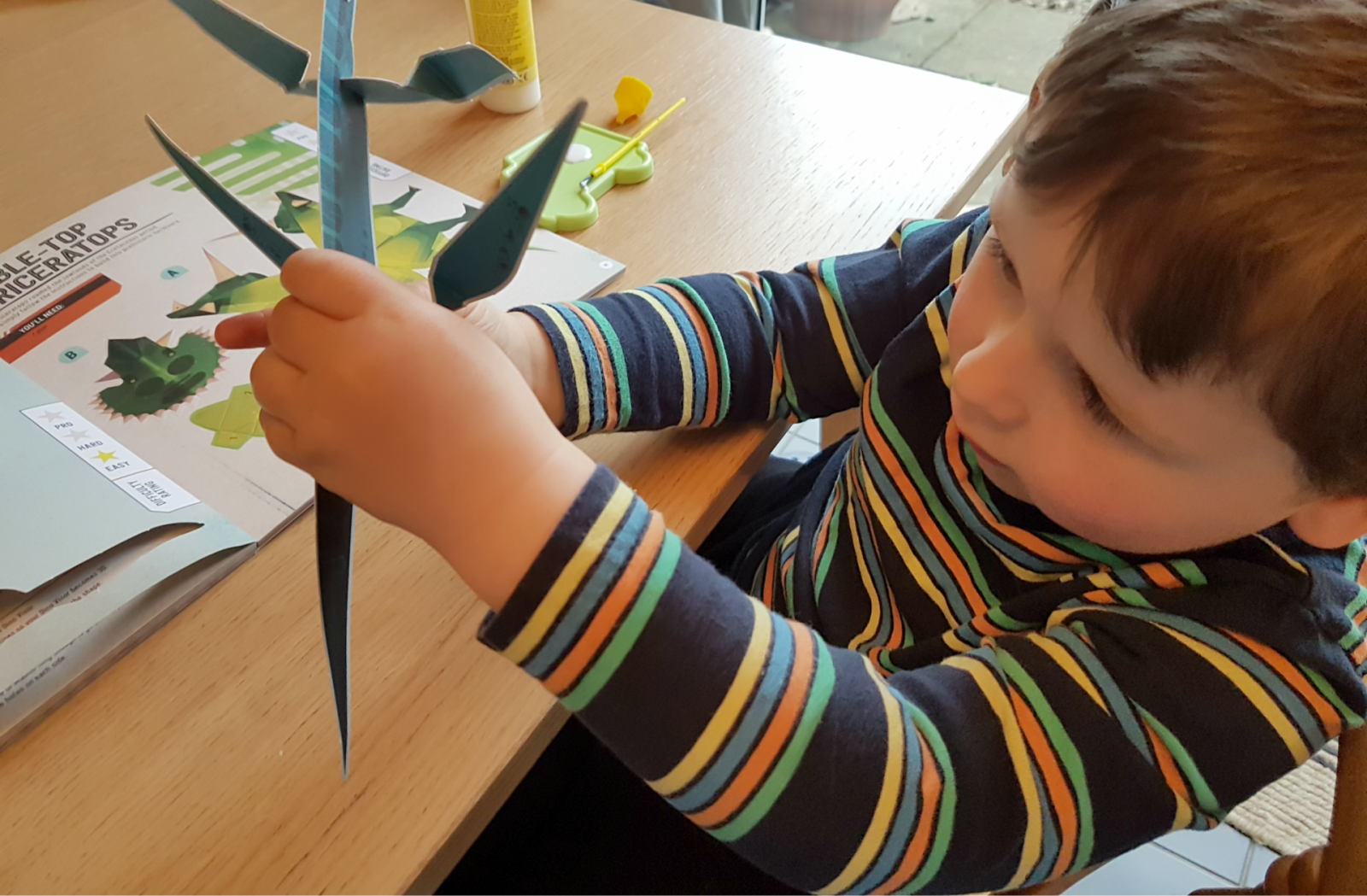 We still have loads of pages to complete and think it'll be great for any afternoons after nursery or rainy days in the house. The book costs £12.99 and I think it's worth the money considering the hours or play we will get from it. It's a great excuse to worth together with the little man and create some pretty dinosaur things to display around the house!
If you'd like to win a copy of the book yourself, please complete the Gleam for below.
Terms and Conditions
Competition ends on 24th May 2018
All entrants must be over the age of 18 years.
Prize will be sent by the publishing company.
Prize winner will have 28 days to reply and accept prize after winner announcement otherwise a new winner will be chosen.
UK winner only.
Random winner chosen by Gleam
If your entries are found to be false all of your entries will be deleted.
This promotion is in no way sponsored, endorsed or administered by, or associated with, Facebook
Your details will only be used to contact you if you are the winner of the competition.