Walking is one of the cheapest and easiest ways to keep fit. Whether you're starting off with leisurely walks through your local woodland or talking part in endurance walks, it all helps you to stay fit and healthy without too much effort.
Having a simple, basic walking kit can help make your walking experience a much more pleasant one. Here are some basic must haves for anyone new to walking –
Walking Boots
One of the most important parts of your kit will be a good pair of walking boots. Walking , even for short distances, in old, non-supportive shoes can cause damage to your feet.
If you decide you enjoy walking, you can expand your footwear wardrobe over time. There are walking shoes and boots designed to all types of walking and terrain but to start off with, just looking for a comfortable pair that fit well.
Suitable socks
Once you've found the perfect shoes, great socks should be next on your list. Look for socks made from sweat-wicking material such as polypropylene, or wool. They will help to keep your feet dry and blister free.
Be sure to wear socks that are specifically designed for walking, as they will give you support and appropriate padding in key areas that you'll require. Different weights/thicknesses of walking sock are available for different conditions and seasons, as are thin liner socks for those who prefer the two-sock approach.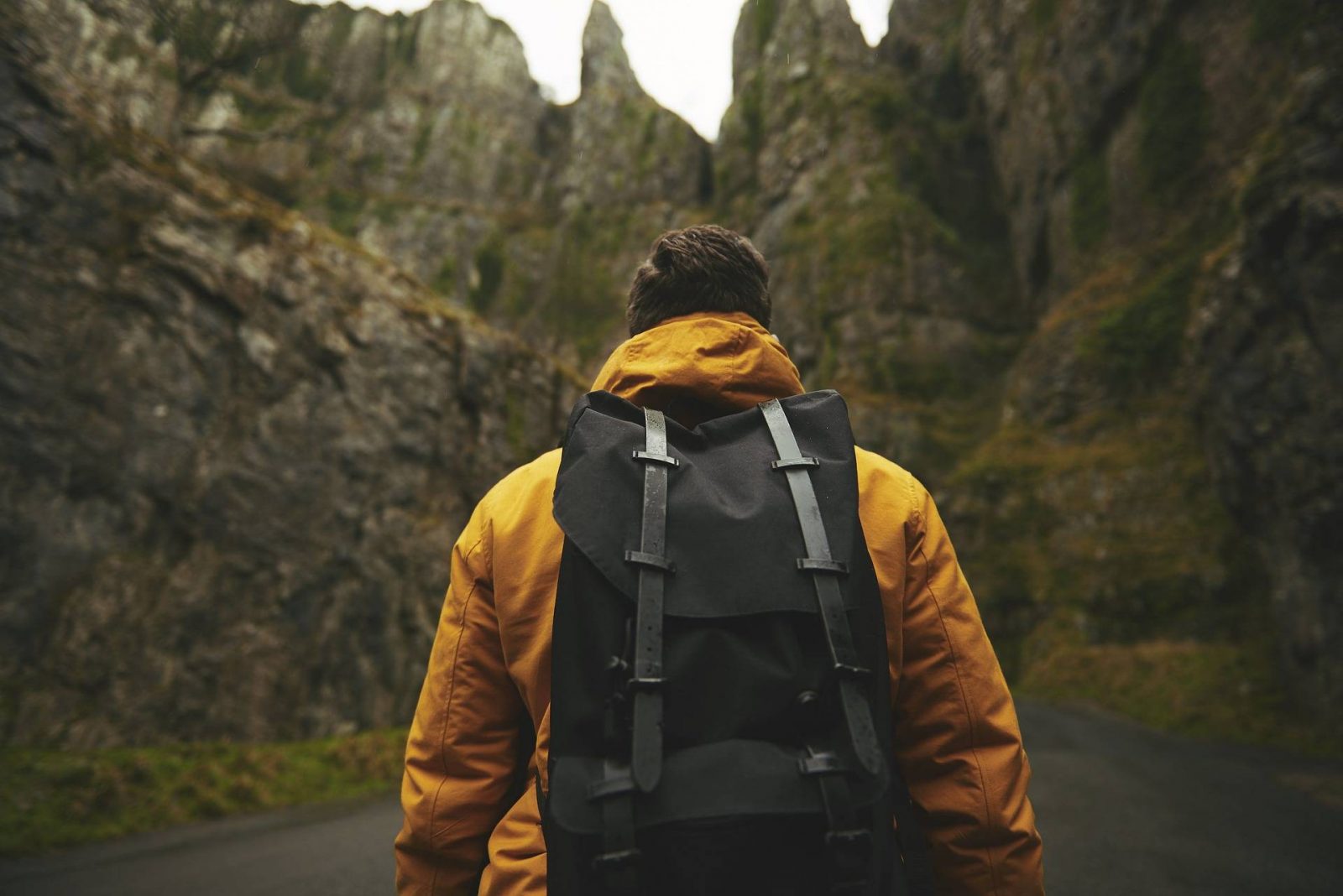 A sturdy rucksack
Choose a rucksack that is comfortable to carry and big enough to hold everything you might need on your walk. Remember to pack a small First Aid kit, a full charged mobile phone, a map and compass, a torch, sun cream, sunglasses, some high energy snacks and plenty of water. If you are going on a walk in a more rural area, take more layers of clothing and a thermal blanket just in case you get lost or injured. A good size to aim for, for a typical day walk is around the 20 to 35 litre mark. It should have a comfortable back system and a supportive, padded waist belt to take the majority of the weight.
The right clothing
The UK weather is never very reliable so it's always best to layer up with the correct clothing. A good base layer will trap pockets of insulating air on the skin's surface, helping to provide thermal efficiency. It will help you to keep both warm and cool. Depending on the weather, a mid layer can come in the form of a fleece, a synthetic insulated jacket or perhaps a down jacket. The mid layer is responsible for insulation, so fabrics must be warm for their weight, as well as efficient in terms of moisture transport. You should make sure your outer layer is waterproof. A light weight Mac with plenty of pockets makes an ideal outer layer for walking in the UK.
Do you have any other must-have items for a basic walking kit?
Collaborative Post