Products within this gift guide were sent for inclusion however all opinions are my own.
I always find buying gifts for babies and small children quite difficult. There are so many different options available both online and on the high street and I can never decide what is most suitable because they all develop at different rates.
Here are some of my favourites gifts this year for little people.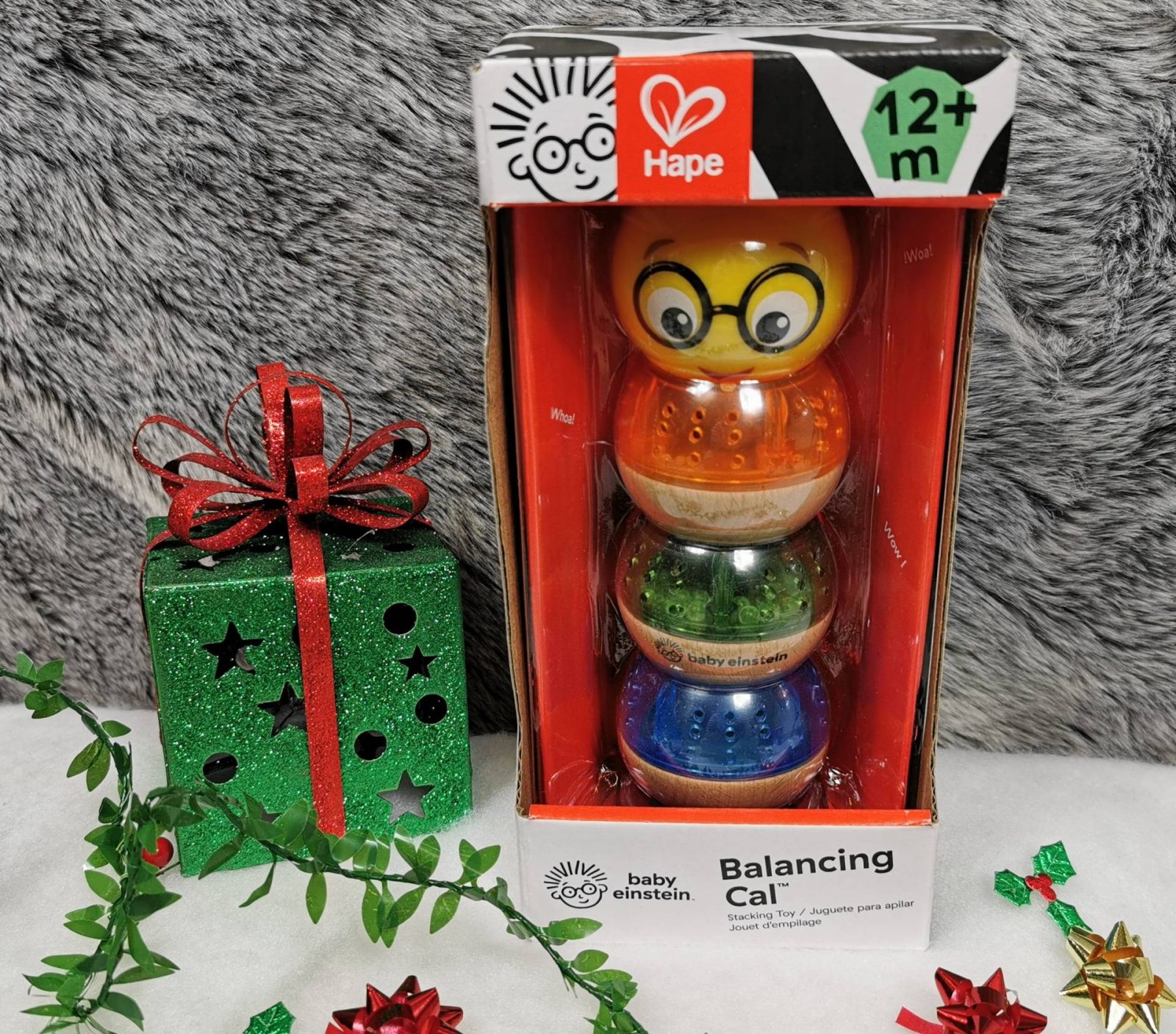 Baby Einstein Balancing Cal is a gorgeous stacking toy from Hape. It's perfect for encouraging your child's motor skills, coordination and helping them to learn colours. Balancing Cal is made from durable wood and brightly coloured plastic, he's built to last and definitely something that would withstand more than one child. Three of the five brightly coloured pieces have musical chimes inside so they're ideal for younger children who love to shake and examine everything.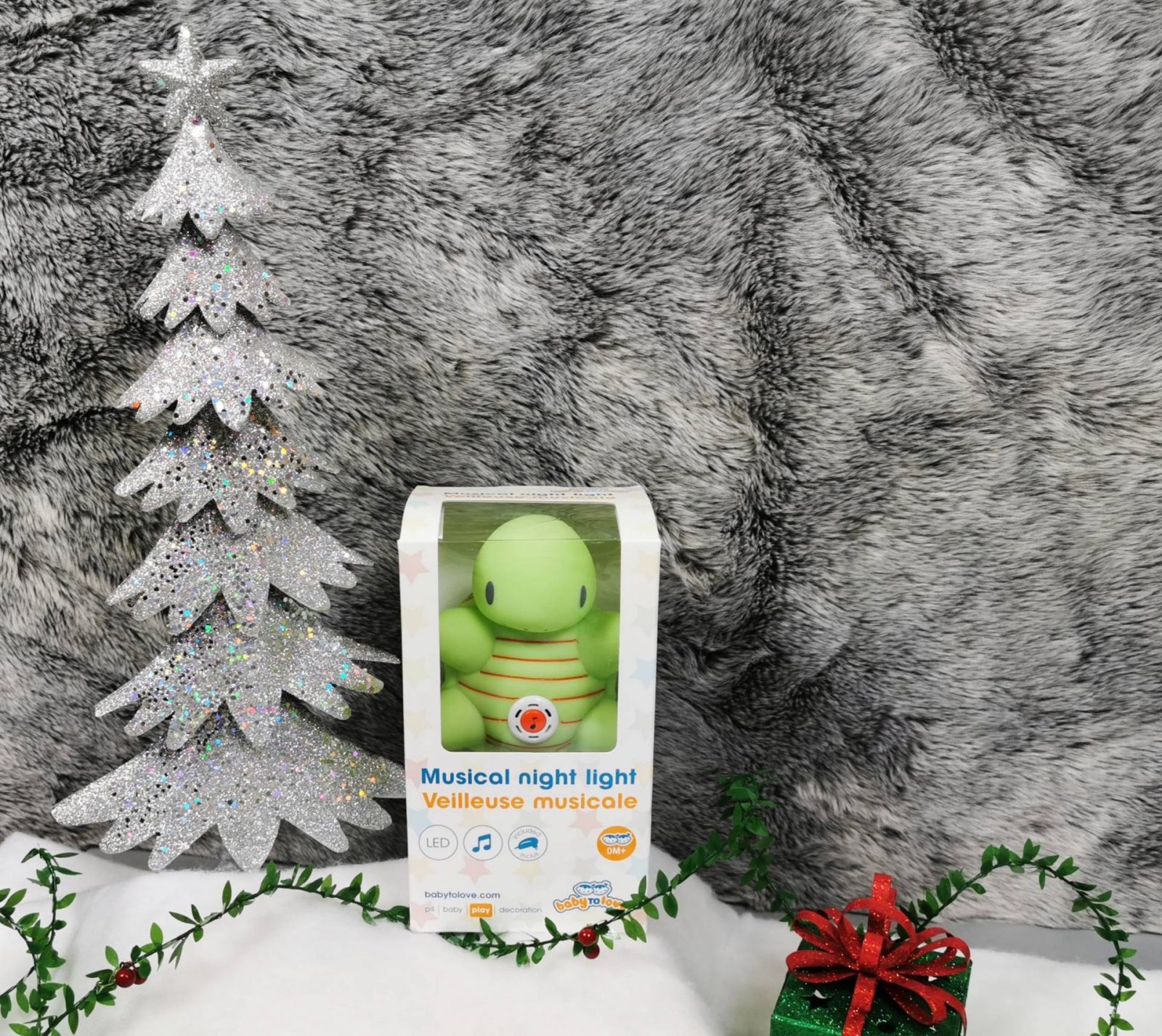 Bedtime with a baby can be hard work. The Musical Night Light Turtle from BabytoLove would make a lovely gift for a younger baby. The night light is rechargeable and has around 10 hours of battery life when fully charged. It has a handy timer setting that can be used so it gradually turns itself off, instead of having to return to the child's bedroom. It has five different melodies and 3 different LED light colours which are none heating which is safe and reassuring for parents.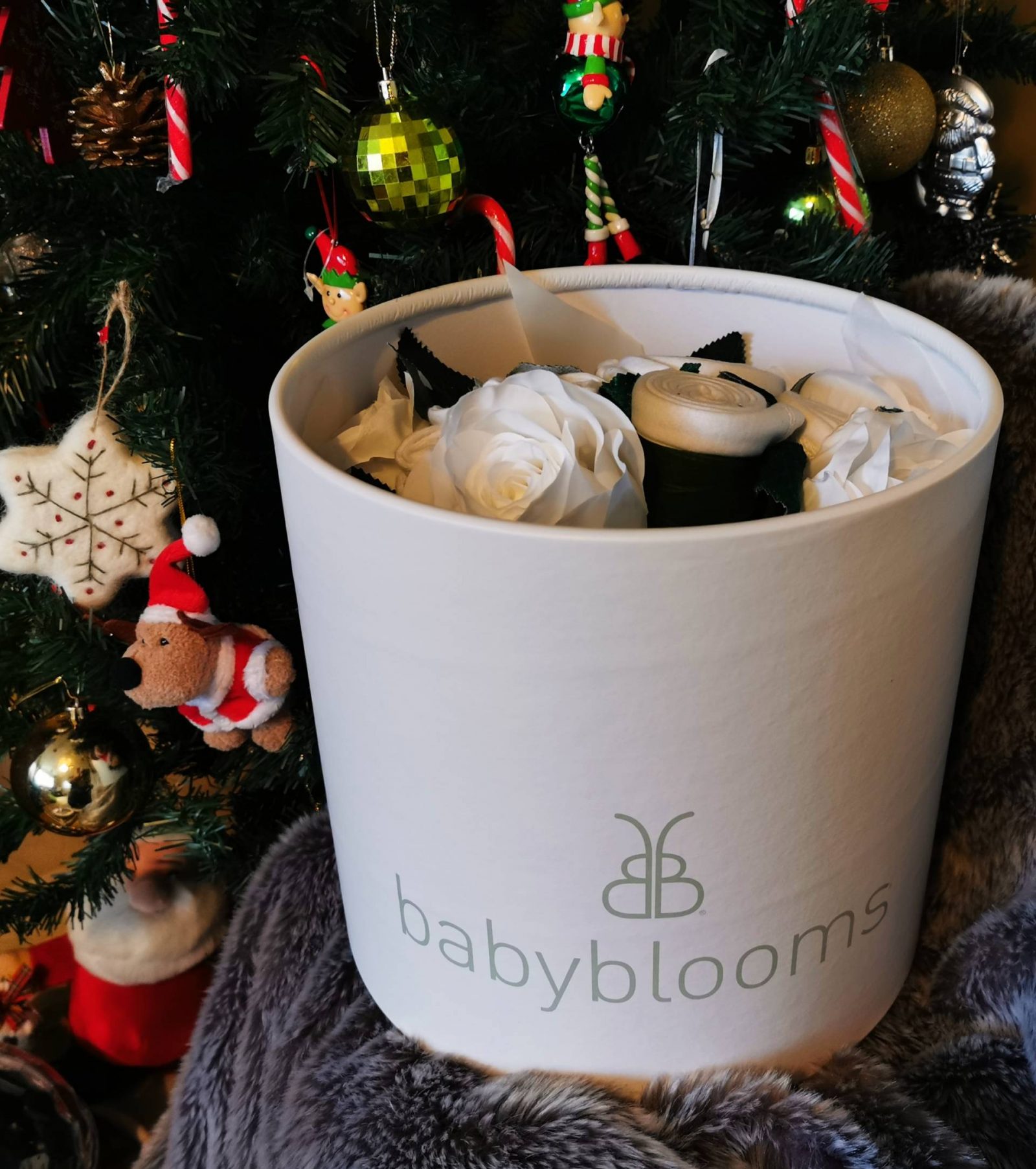 Buying someone who has recently had a baby or is expecting one soon? The beautiful hand tied baby bouquets from Babyblooms are such a lovely gift idea. It's available in pink, blue and white and contains a great selection of baby basics suitable for babies after 0-6.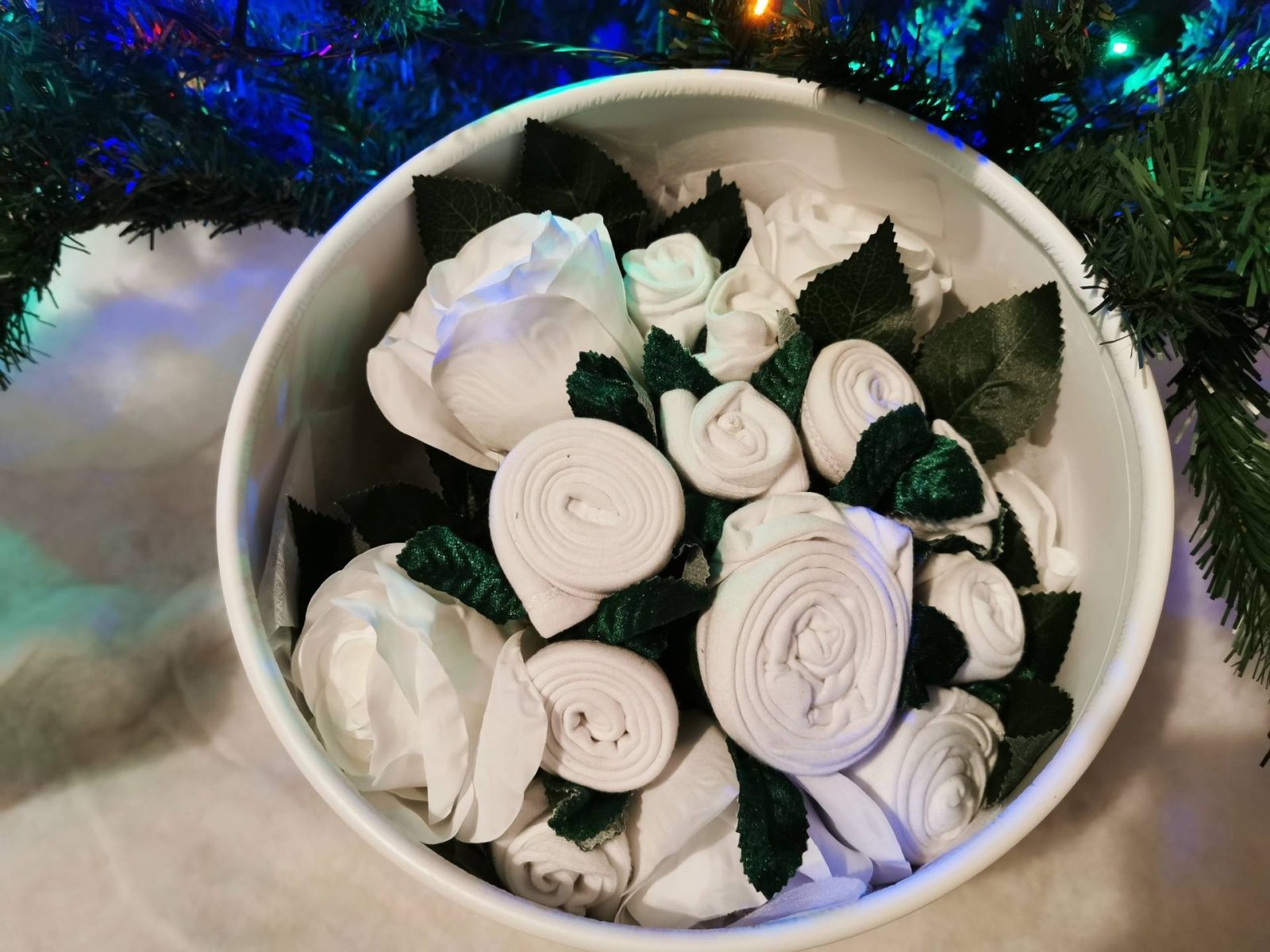 The bouquet includes a hat, 4 pairs of socks, a body suit, 2 white bibs and a pair of scratch mittens. They're all made from 100% cotton and are super soft and snuggly. The baby things come in a pretty box and are mixed with silk roses which could be displayed or used as a keepsake. It's such a lovely gift to receive if you're a new parent.
Lully Bear is a absolutely beautiful toy bear with lots of tricks up his sleeve. He was created by musician and mother, Jane Stewart, who has a background in music and show-business. He features 23 live recorded lullabies that are played by professional musicians on real musical instruments. Lully's playlist includes best loved classics like 'When You Wish Upon A Star', 'You Are My Sunshine', 'Any Dream Will Do' and 'Over the Rainbow' so he can be listened to by all the family.
Dressed in the sweetest little PJs, this super soft bear makes the ideal gift for younger children and those that might need a little Lully's volume can be controlled by using the star and moon on his feet and he even comes with 3 x AA batteries so he's ready to go as soon as he'd released from his box. He'd make a lovely gift for children that need a little help with self soothing at night or those who don't like to go to sleep to silence.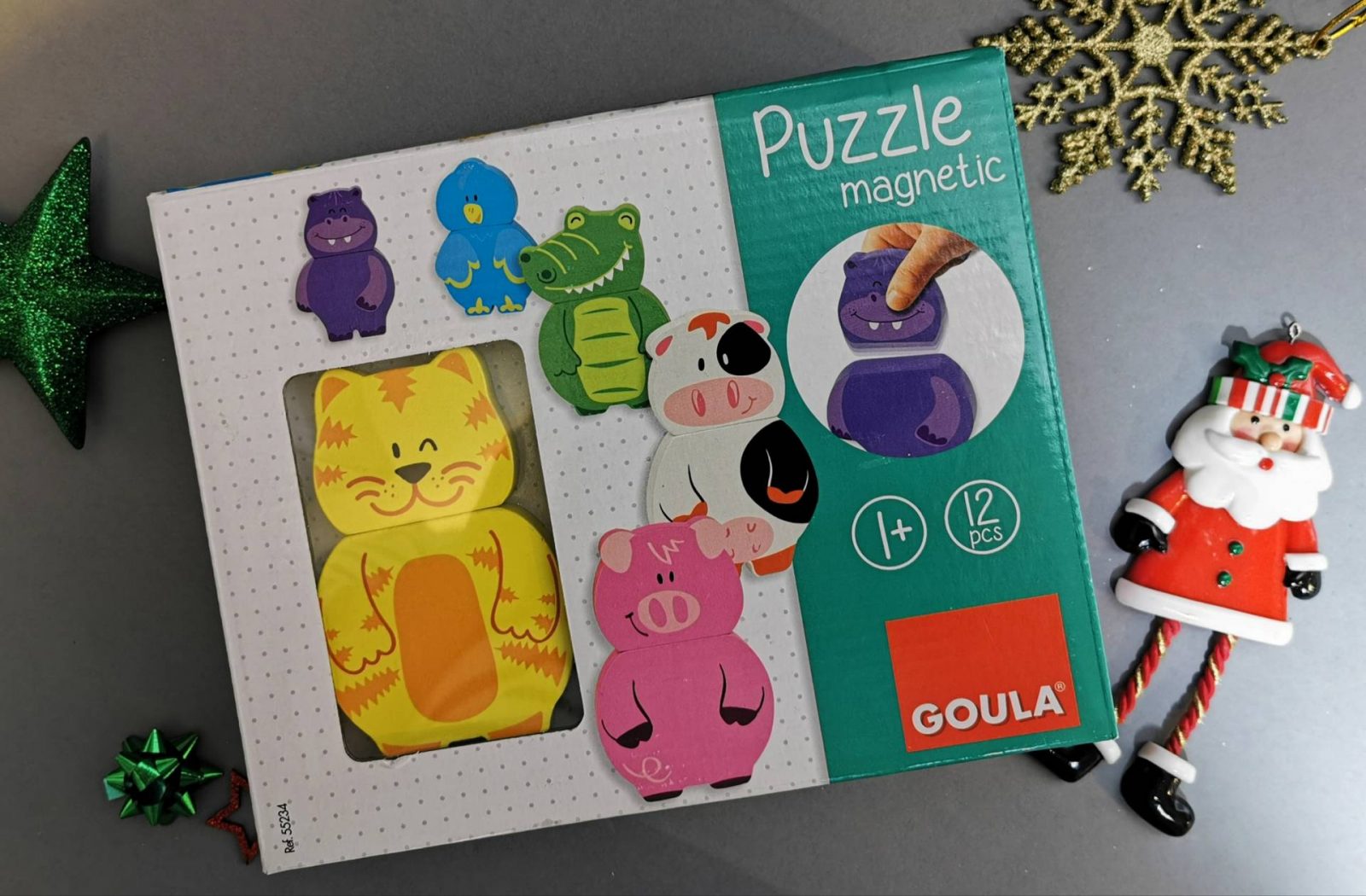 The Goula Magnetic Animals make such a beautiful and durable gift for younger children. Made from wood and painted brightly, the set contains 6 different animals which are made up of two parts. The heads and bodies are interchangeable so your child can mix and match to create weird and wonderful animals if they wish.
They're a great toy to help with problem solving, shape recognition and minor-motor co-ordination skills. As the animals have magnets to attach the parts together, younger children can join them together without needing much help or support.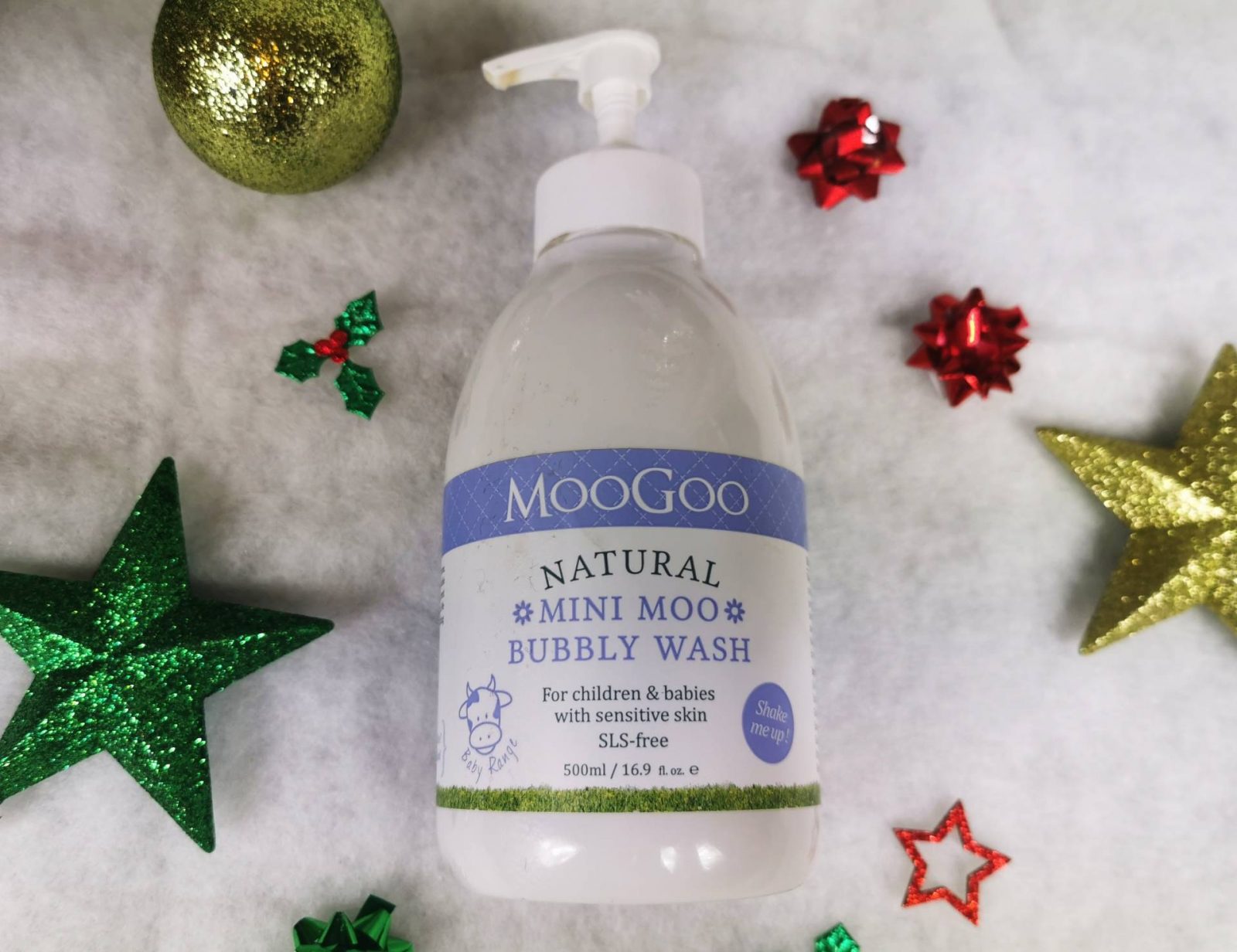 Moogoo Mini Moo Bubbly Wash is such a lovely bath time product. Made using a combination of coconut and glucose based cleansers, it is free from harsh ynthetic detergents (SLS) that can dry and irritate skin. It's a great all round product and can be used as bubble bath and wash both skin and hair. It's fragrance free and contains Colloidal Rice Bran Oil to condition, replenish and soothe skin, making it perfect for babies and younger children. It'd make a lovely stocking filler.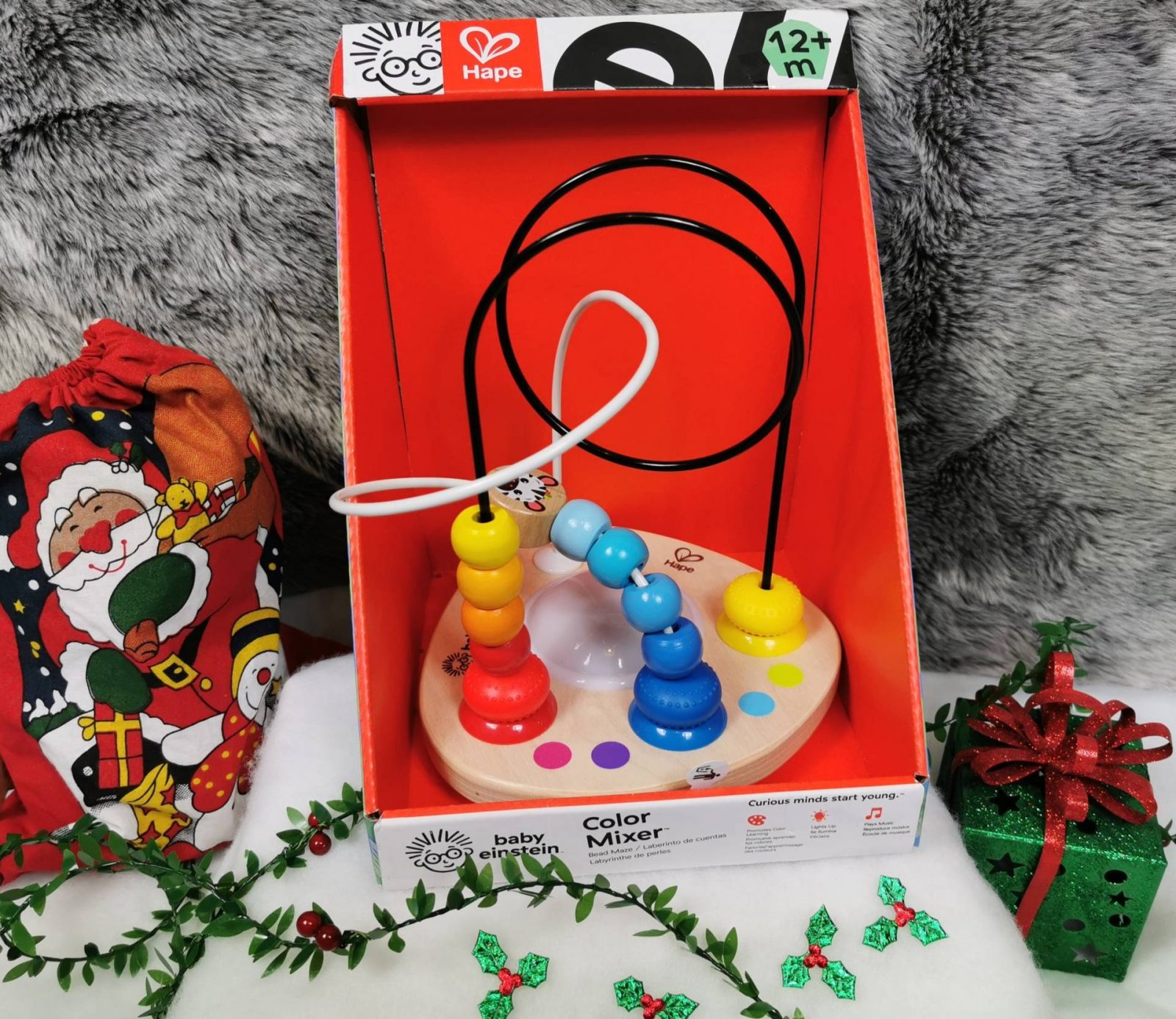 I love Hape toys and this Color Mixer toy is no exception. It's a modern take on a classic toy with some fab features. It has lights and sound and will grow with your baby. It can be used initially as a simple toy to enhance motor skills and as your child gets older it can be used to repeat colours in English, French and Spanish, It also creates a rainbow light show if a certain combination of beads are moved.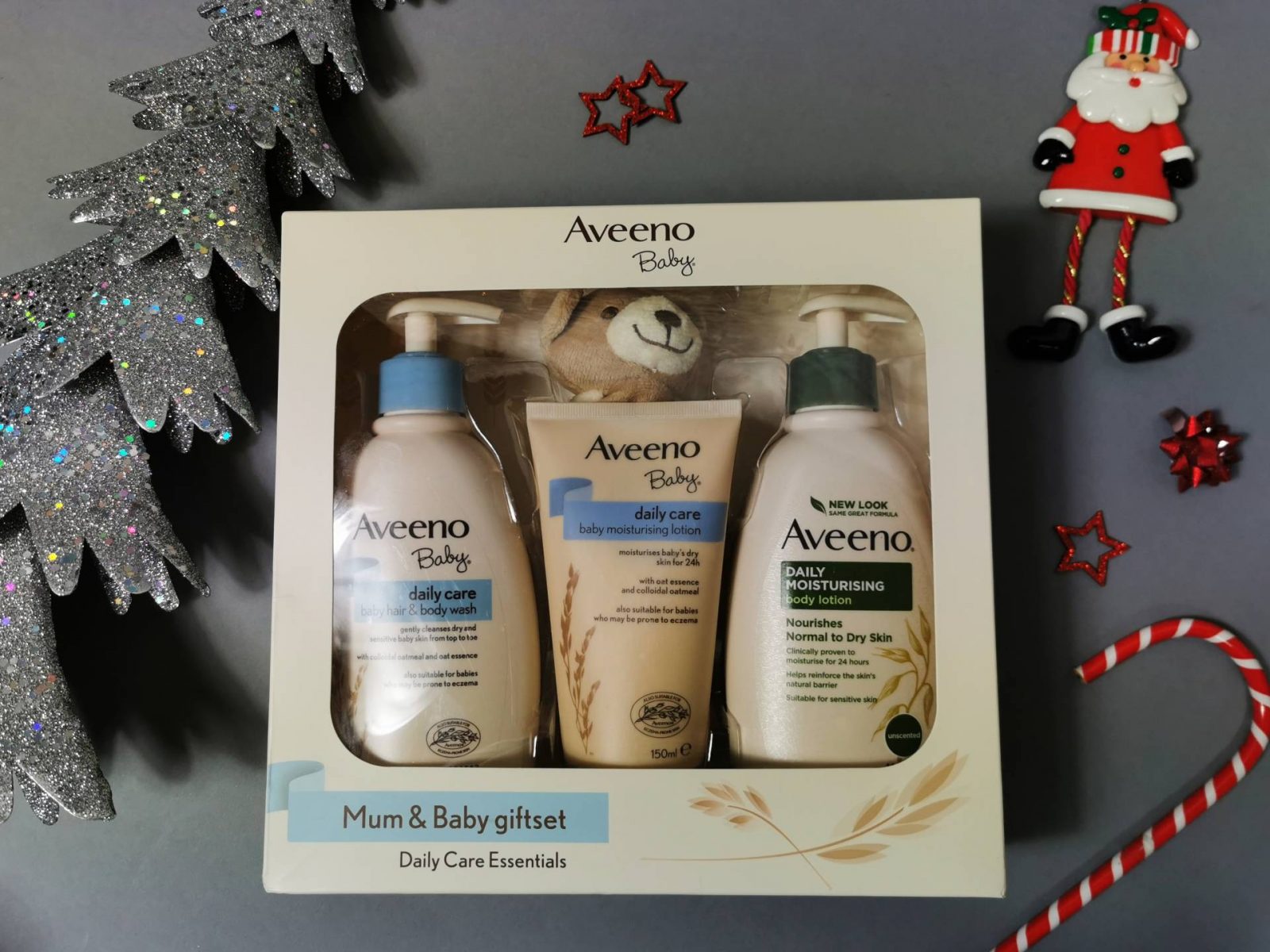 What about something a little more practical?
The lovely AVEENO® Mum and Baby set contains three products that are handy for both Mother and Baby. The set contains AVEENO® Daily Moisturising Lotion which is specially formulated with colloidal oatmeal and is clinically proven to moisturise for 24 hours, AVEENO® Baby Daily Care Hair & Body Wash which cleanses dry and sensitive baby skin from top to toe and AVEENO® Baby Daily Care Moisturising Lotion which is specially designed for the first few weeks of life and helps to keep dry and delicate skin moisturised for 24hours. There's also a really cute brown bear comforter included which is super soft and perfect for little hands.
Smaller babies will love Ellie the Bee from MAM. She is made from 100% natural rubber that is harvested from Hevea trees in Thailand. She's bright and eye catching and a great size for little fingers to grasp and BPA/BPS free so completely safe for a baby to chew and play with.
BrightMinds have an extensive range of toys suitable for any child at Christmas time, and their BToys Snug Bugs would make a lovely gift for children 10 months and up. The set contains 9 individual bugs in a variety of colours and shapes. They're chewable, well made and can be joined together easily. They're BPA free and can be washed and cleaned without much effort. Younger children will enjoy grabbing at the bugs and feeling the shapes and textures of each one whereas older children will enjoy putting them together and creating a chain before taking them apart again.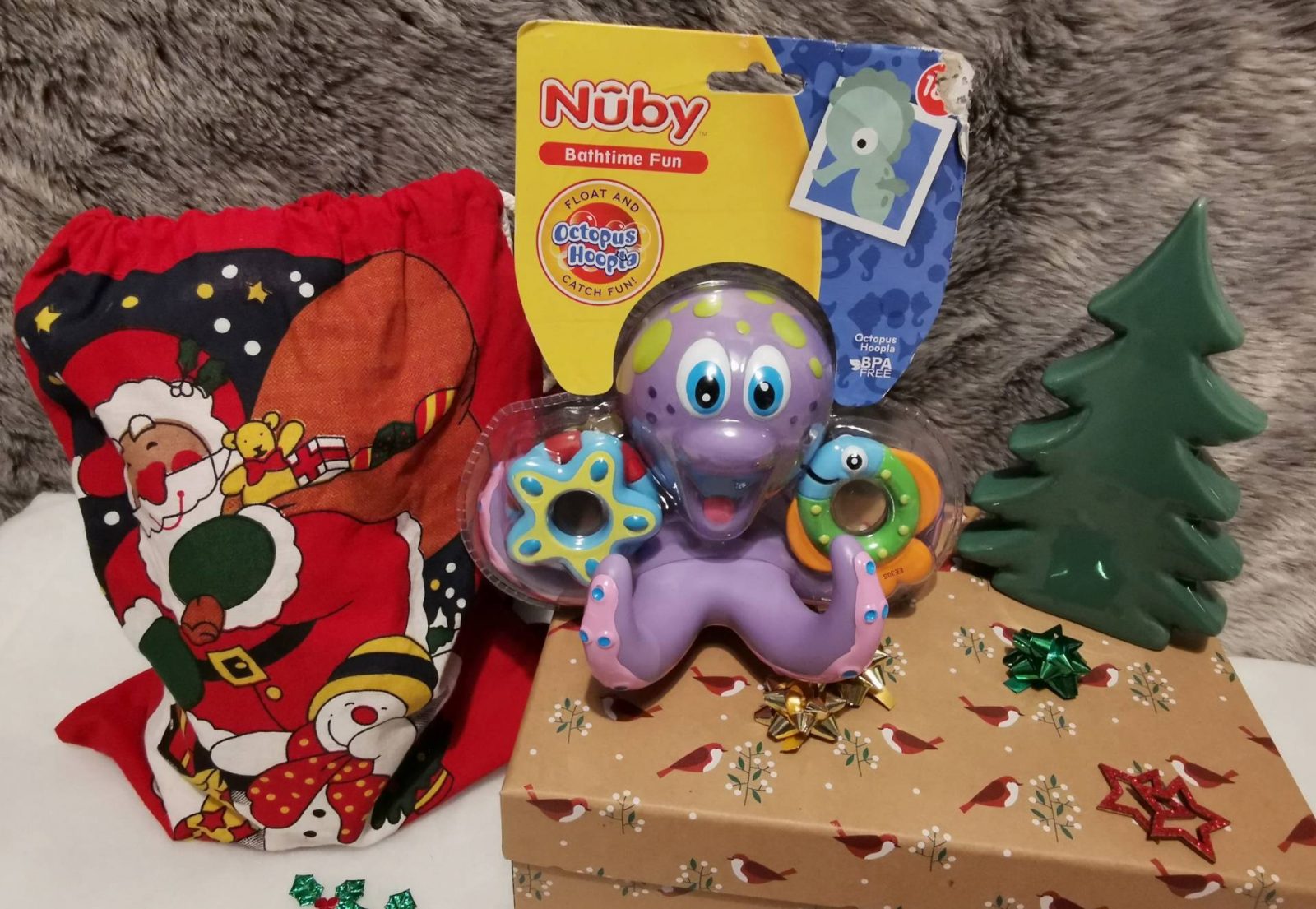 Nuby Octopus Hoopla is a great little bath toy. The bright purple Octopus floats in the water and you have to throw the three rings onto his tentacles. It's a simple way to help develop hand-eye coordination and something that will have small people squealing with delight. It can be used both in the bath and out and is an easy and engaging game to play together.
If you like the idea of an educational toy, Count with Peppa is a great idea. It has 2 levels of play and learning and comes with 10 interactive coins. There are 8 educational activities that can help your child with identifying numbers, colours and pictures. She's brightly coloured, robust and perfect for little hands.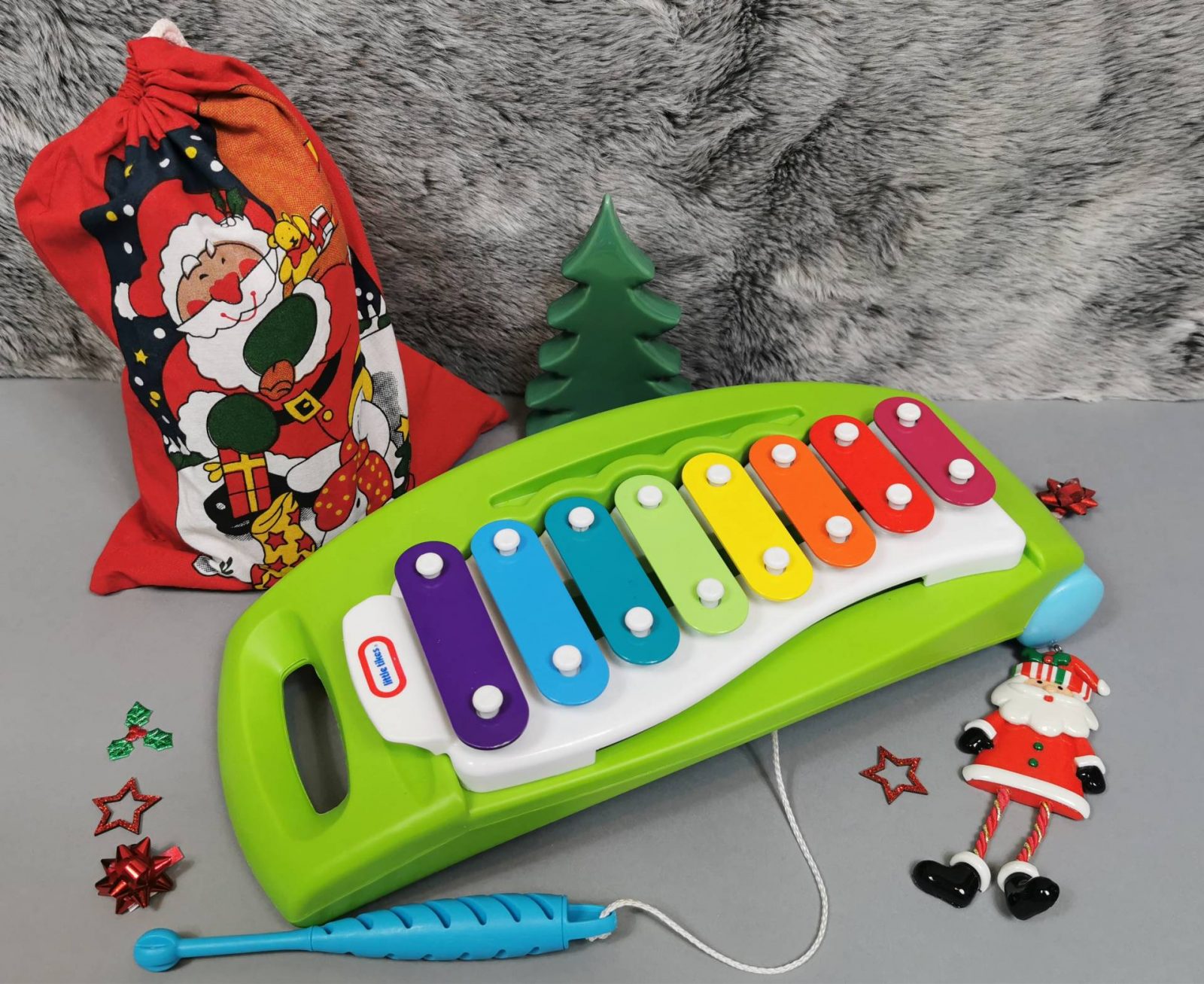 I'm a huge fan of musical instruments for younger children and I love the brightly coloured Little Tikes Tap a Tune Xylophone. Whilst I don't think your little one will create beautiful music, it is a lovely gift to encourage hand eye coordination and motor skills. The rainbow colours of the keys are sweet and very eye catching and look like they will happily take a good bashing.
I always love to gift books as gifts. This Usborne Baby's First Touchy Feely playbook is is a visually stimulating book with simple, eye-catching illustrations and touchy-feely textures. It's perfect for younger babies who are exploring their surroundings.
There are so many gifts I could have added to this gift guide but hopefully the ones I've included will give you some inspiration if you're get to choose your gifts.
* Products included within this gift guide were sent to be feature. Opinions are my own.