Products sent in return for review/feature
Post includes affiliate links.
The high street is infiltrated with different toys at the moment but TOMY always seem to release a great range of innovative, high quality toys around the festive period. This year is no exception and this year we've been sent a selection of TOMY toys suitable for all different ages.
Rizmo
Rizmo will likely be at the top of a lot of lists this year.
If you were a child in the 90's you might remember Tamagotchi's, the virtual pet that you lost sleep over. Rizmo reminds me of that, but much cuter and less time consuming. Rizmo is available in Berry, Aqua or Snow and each Rizmo color has two different styles with unique musical attributes. You have no idea what you'll get until your Rizmo evolves.
Rizmo loves to cuddle, listen to music and can even mimic your voice. The more you play with Rizmo, the more it grows and the more it learns. You can sing a tune and Rizmo will repeat it back, play games and even dance if it hears music. You need to interact with Rizmo regularly as he loves attention.
Dance n Dazzle Spa Playset
The Dance n Dazzle playset is a cute, musical set that is also a spa on wheels. It opens up to reveal a rainbow roadway and vanity mirror, lounge, bubble bath and dance stage. The spa even features lights and music!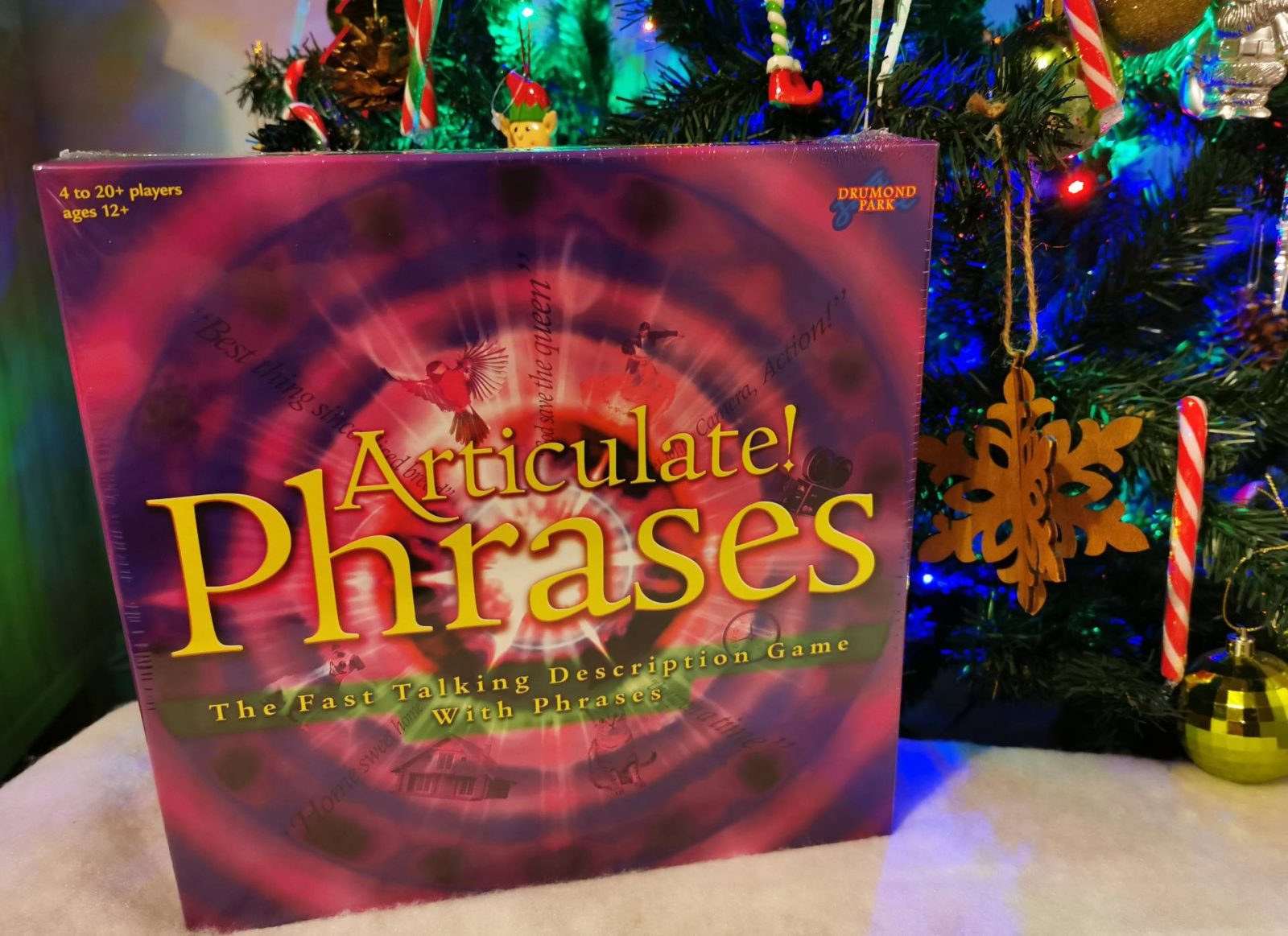 Articulate Phrases Game
Looking for a game to play with the whole family on Christmas afternoon? Articulate Phrases is a great game for everyone. Two teams compete to be first round the board as team members take it in turn to describe the phrases on the cards to their team mates during one turn of the timer. Phrases which is aimed at players aged twelve years and over and can be played by four to twenty+ players.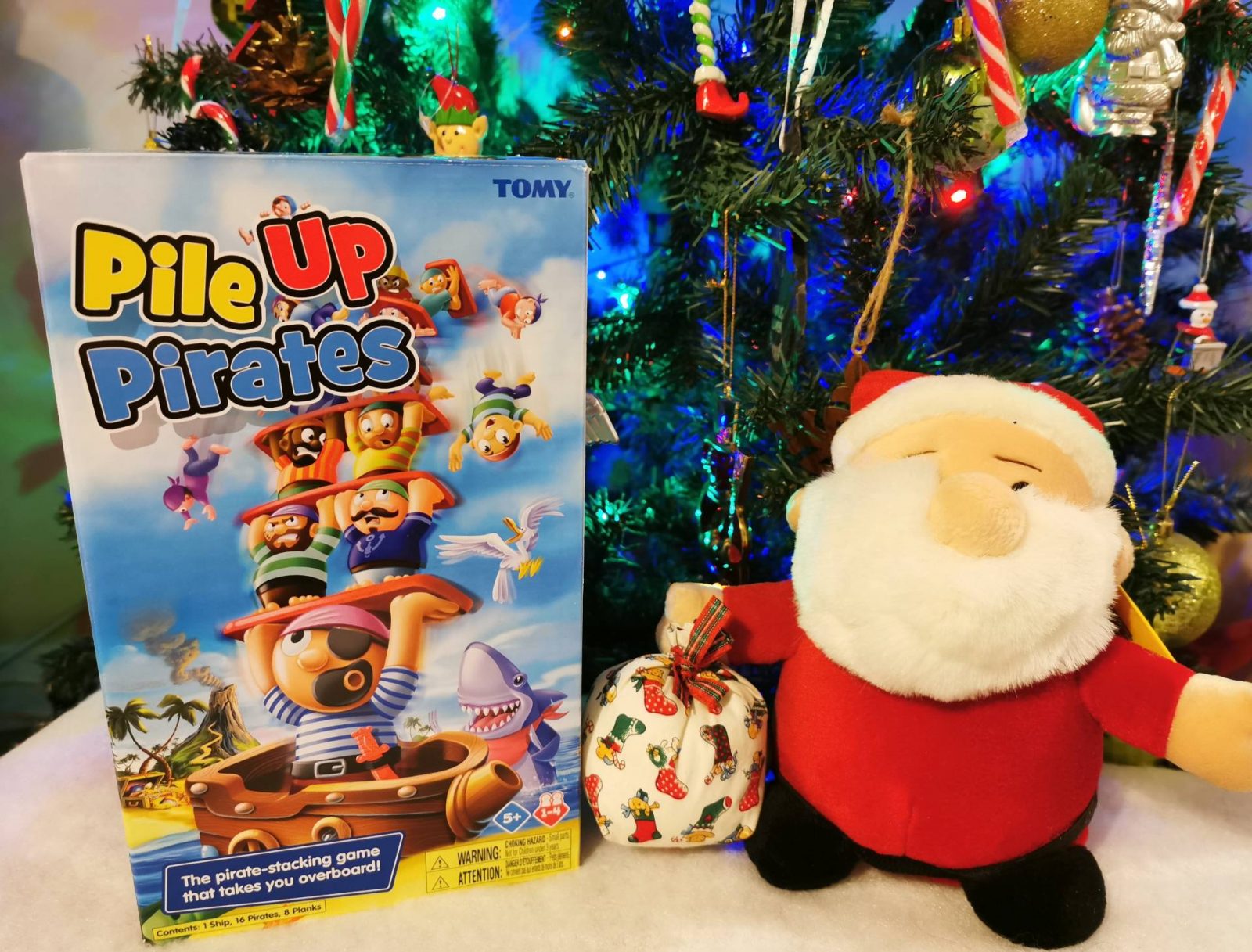 Pile Up Pirates
Pile Up Pirates is a great game to play with younger children. The aim of the game is to stack the coloured pirates on top of each other without knocking them over. You can play yourself or with up to 4 people. The box recommends that it's suitable for ages 5 and above but my 5 year old absolutely loves it.
You can choose "easy" or "hard" mode by turning the yellow platform clockwise to easy mode and anti-clockwise to hard mode. You put the large pirate on the platform and then use the blue planks to place on top and then carry on building layers of pirates. Each player takes turns stacking pirates, the one who gets rid of all of their pirates first without knocking down the stack is the winner.
It's a simple game that is perfectly suited to younger children and something that is really simple to set up and play.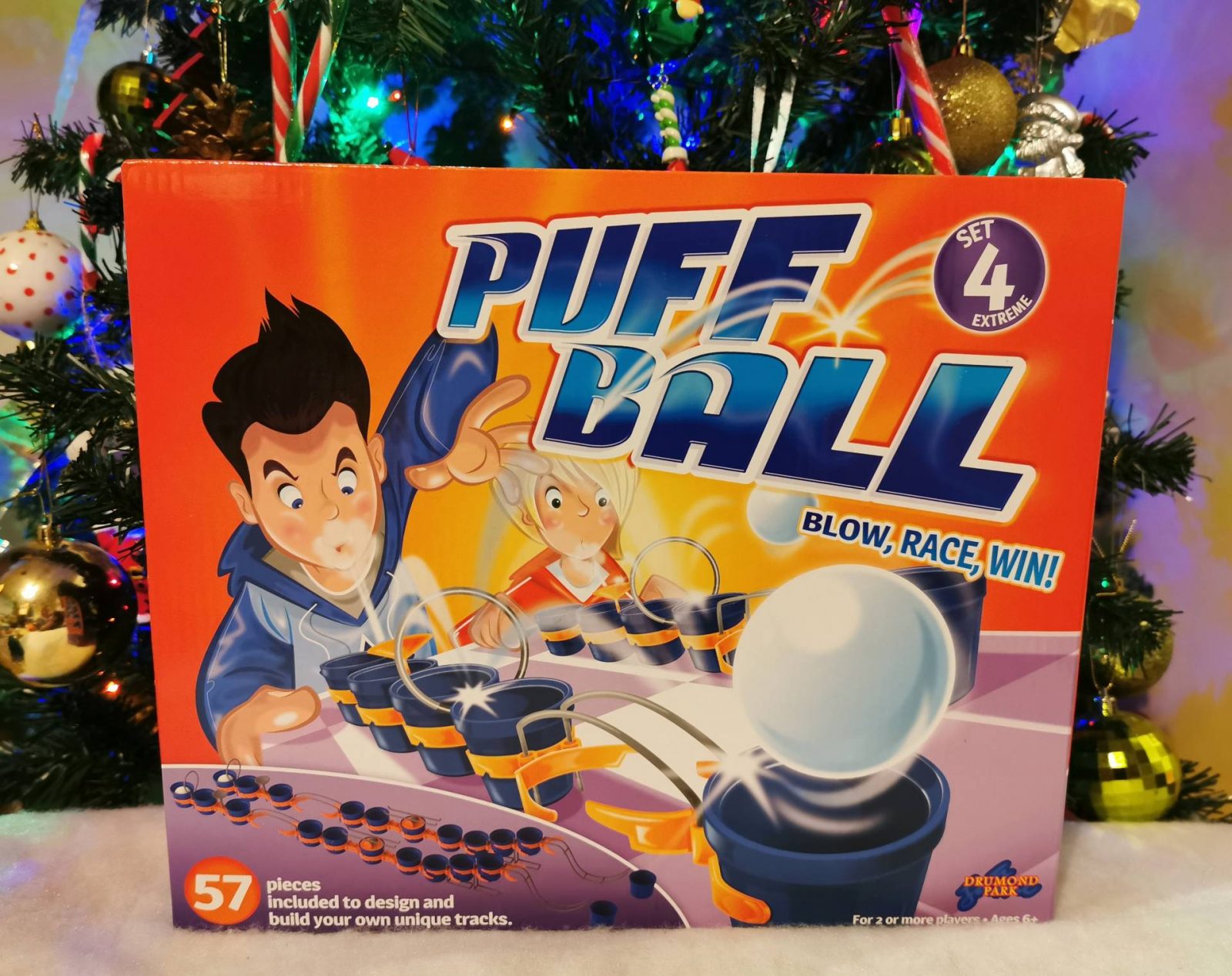 Puff Ball
Puff Ball is a fun game suitable for the whole family. There are four different Puff Ball sets available – a starter set with sixteen components, Mid-size set with thirty-one components, a Large set with forty-one pieces and the Extreme set with fifty-seven pieces.
It's a simple but competitive game that will guarantee lots of laughs. Players use the different parts to create a range of tracks with with different levels of difficulty. The idea of the game is to blow the lightweight, white balls across the track, racing your opponent. It's not as easy as it looks but it's very fun. You can set up stunts like the Mousetrap and the Golf Tee to make it even more challenging.
It's a great game for both adults and kids and we'll definitely be playing it on Christmas afternoon.
Build A Johnny Tractor
The Build A Johnny Tractor is a great toy for a toddler. It comes with a battery powered toy drill that can be used to take it apart and put it back together again. It's brightly coloured and nice and chunky for little hands.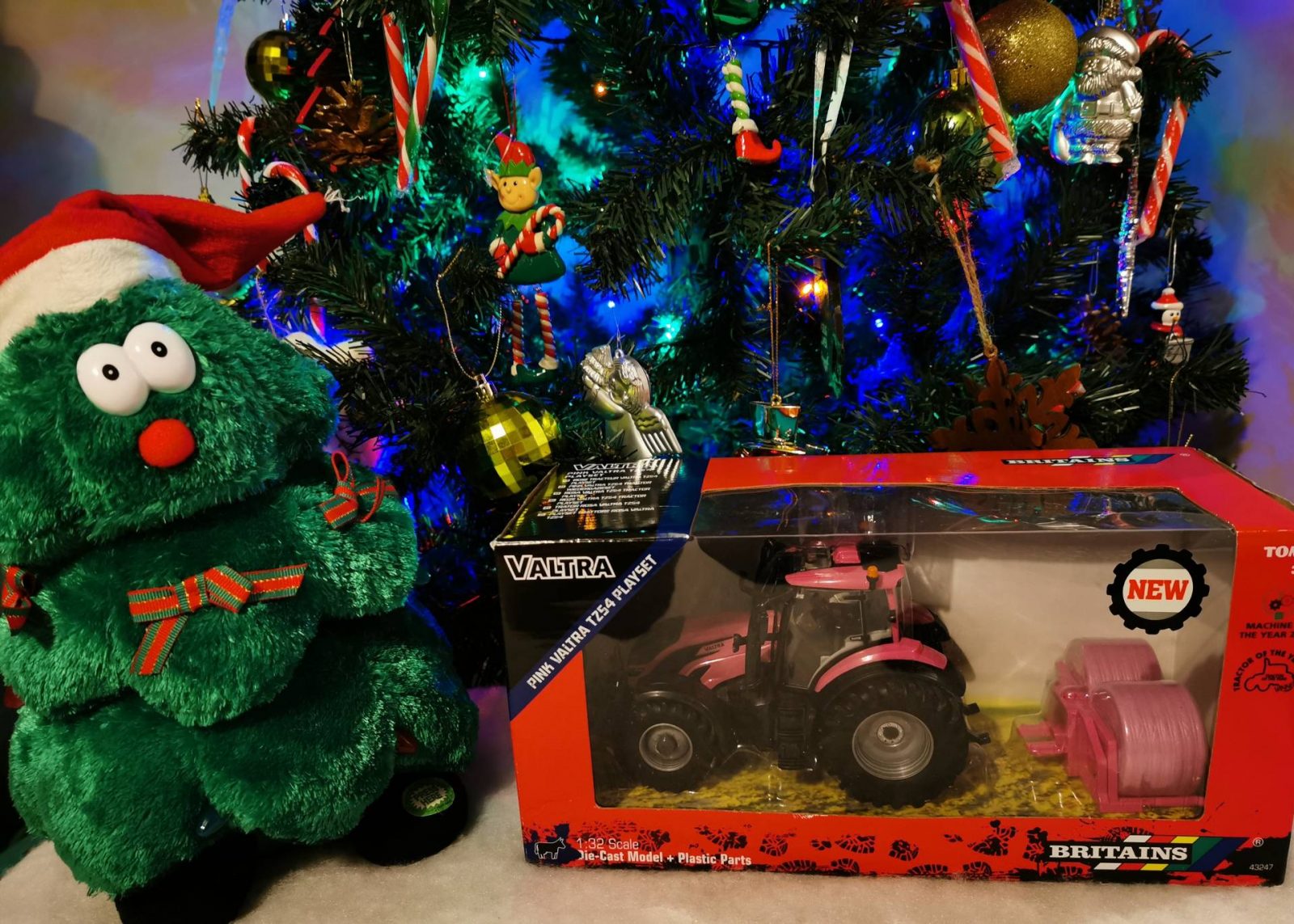 Pink Valtra Playset
If you have a tractor mad child, they'll love the Valtra playset. It's rather unique because it's pink!
It's a limited edition pink model and features a detachable double bale lifter. £1 from each sale of the toys goes to Breast Cancer Care and Breast Cancer Now.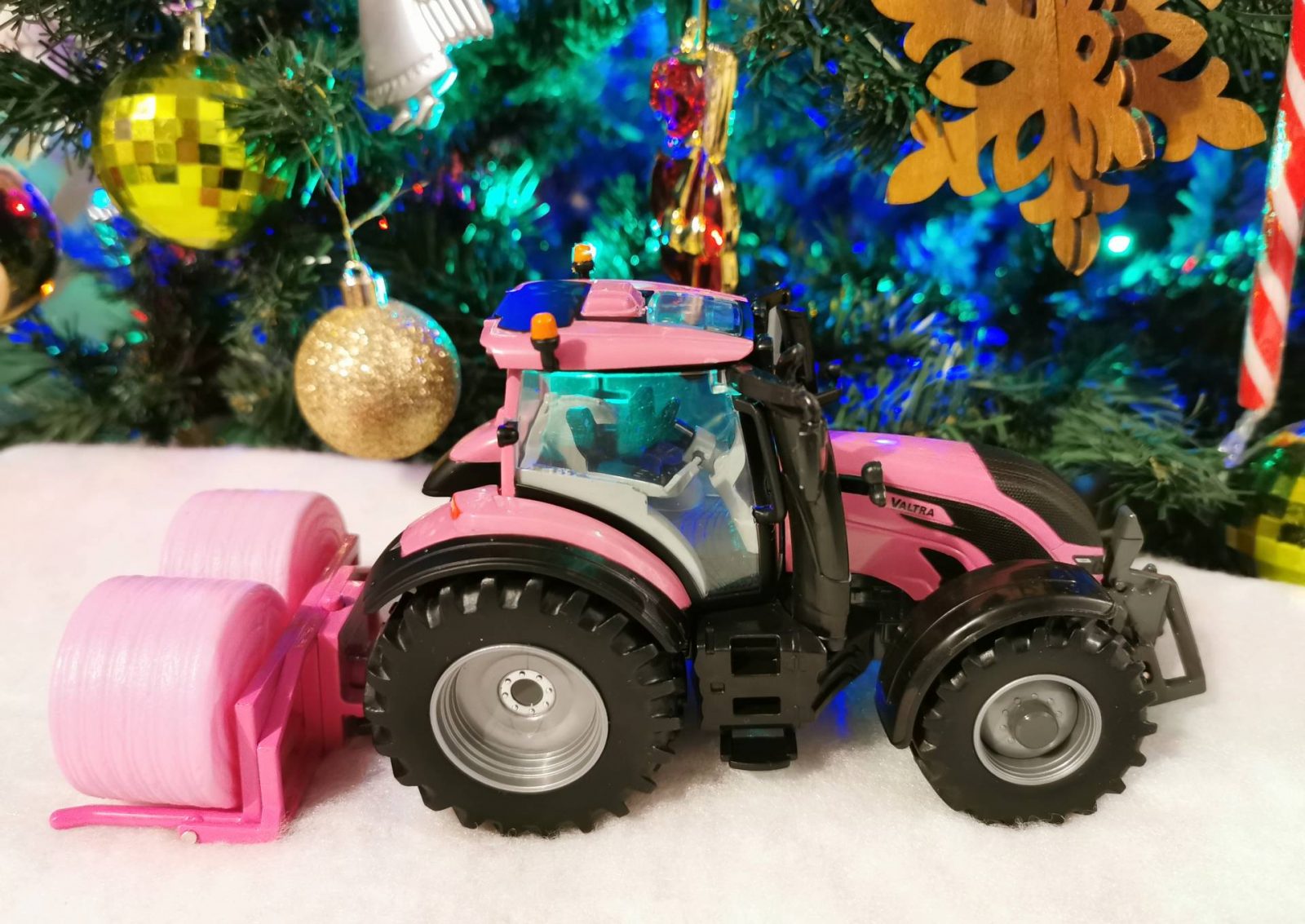 The tractor has been a huge hit in our house. My 5 year old loves vehicles and he's loved playing with this. It's lovely quality and definitely built to last.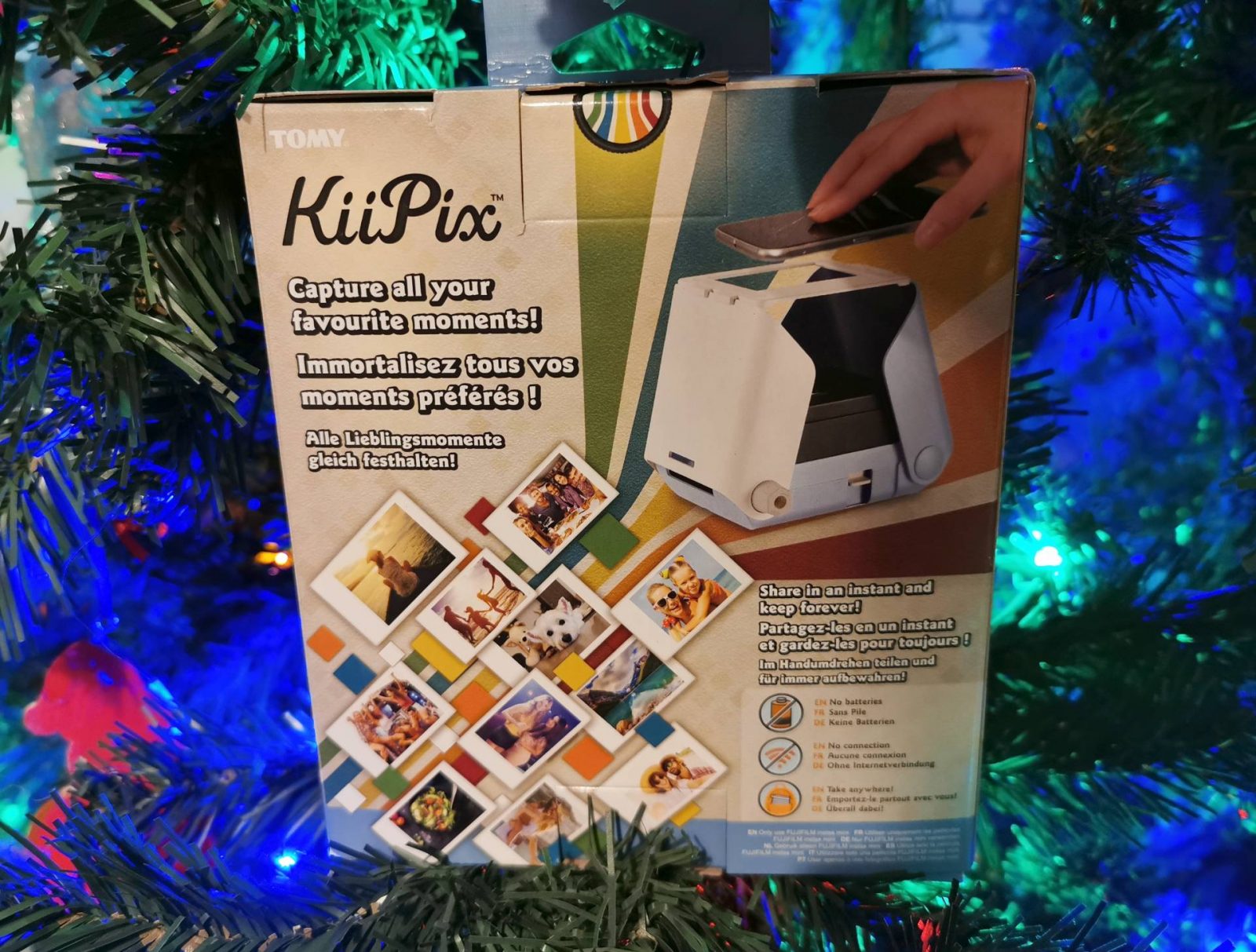 KiiPix
We're a household who love taking photographs but we're all guilty of saving them and rarely printing them. KiiPix is the solution to this. It's a smartphone picture printer that lets you print your photo's easily and instantly.
The printer is really easy to use, you load the film into the rear of the printer, fold out the sides, use the frame to hold your phone on the top and print the photo from your phone facing downwards. You press the shutter and turn the dial and your photo starts to print!
The KiiPix doesn't come with any film included ( make sure you buy some to go with it if you're giving it as a gift) but you can buy the Fujifilm Insta mini packs easily on Amazon.
Adorbs
ADORBS™ is bringing dressing up clothes into the 21st century with their pocket money friendly, pocket-sized storage and tulip-backed dresses for children to put on with ease. It would make a a lovely stocking filler and is aimed at children between the ages of 3-6.
TOMY really does have something for the whole family this Christmas. Would your children like to find any of these gifts under the tree?
* Products sent in return for feature. Post includes affiliate links.