The post includes press samples that were sent for inclusion consideration.
As children get older they're harder to buy for. If you're struggling for gift ideas this Christmas, take a look at some of the suggestions below.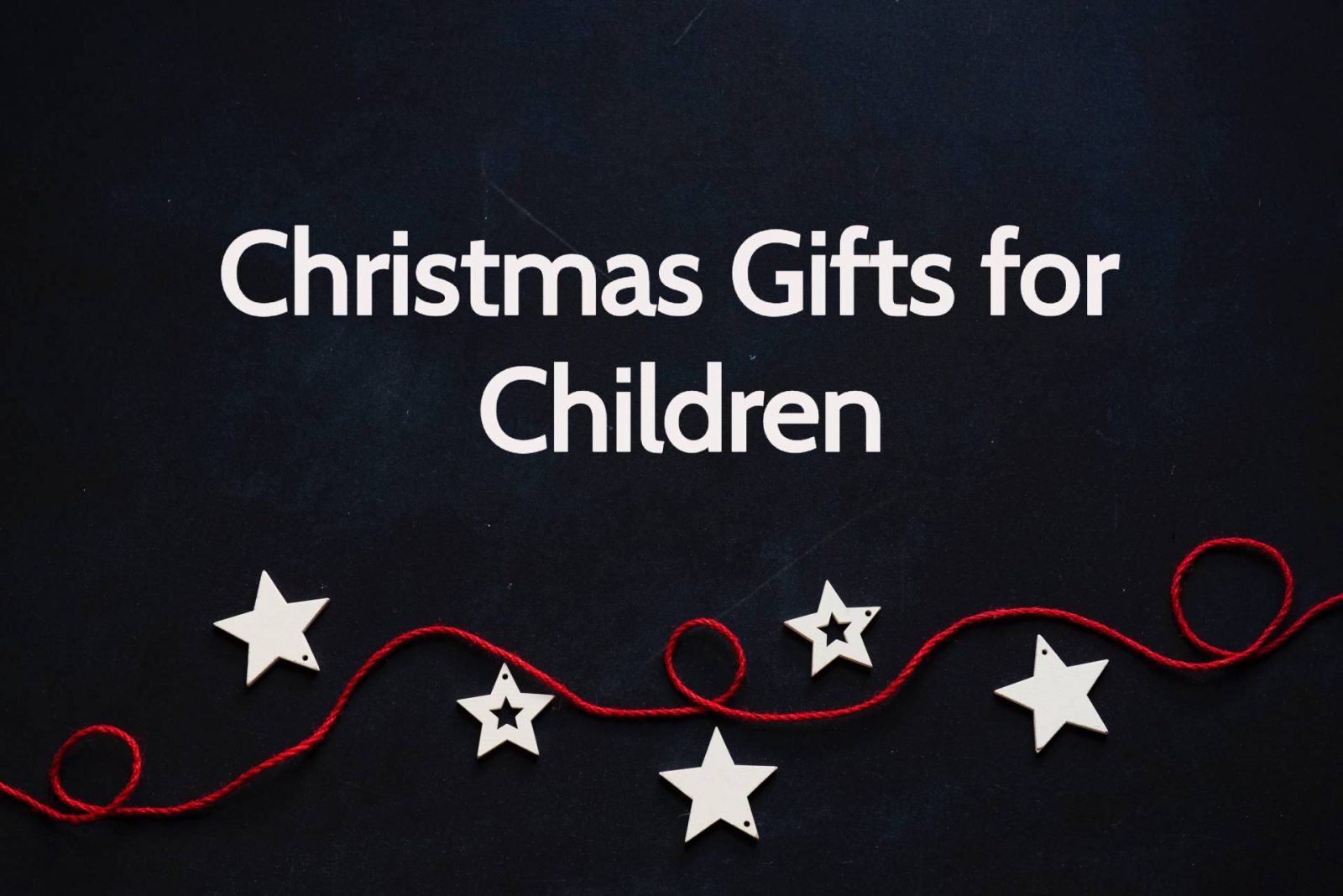 In younger years, Big E loved playing with his marble run so BoomTrix Showdown will definitely be a hit. It is an extreme marble track with a launch tower, trampolines, stunts and lots of other cool things. You can make a different course each time you play as well as learning tricks. It's a gift that's not only fun, it's an education STEM product and a clever way to encourage your child to use their imagination and problem solving skills.
I love the wooden creativity pin case from Gifts for Little Hands, it can be used for so many things. The brightly coloured wooden pins fit into the square holes on the board and can be used to create words, numbers or even pictures. It's a great way for children to use their imagination but can also be used to help with learning. It's well made and a lovely wooden toy that will last for years.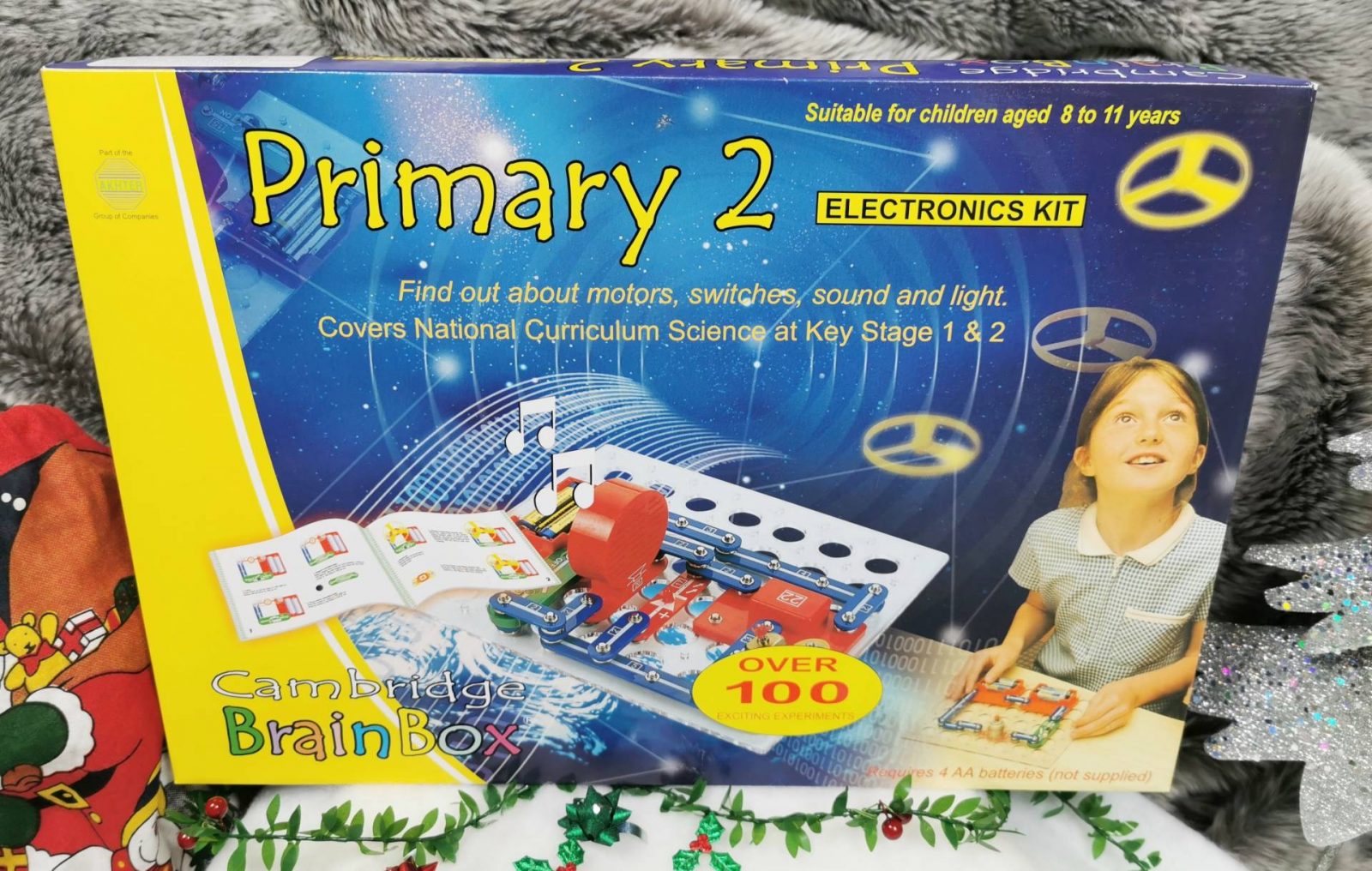 My eldest is still at the age where he loves learning. He is particularly interested in science at the moment so the Cambridge Brainbox Primary Plus 2 Kit will be a huge hit. It's a simple 'Plug and Play' electronics set which is perfect for children new to the world of electronics and circuits. The kit meets the requirements of the Science National Curriculum with links to Design and Technology and is fun as well as being educational.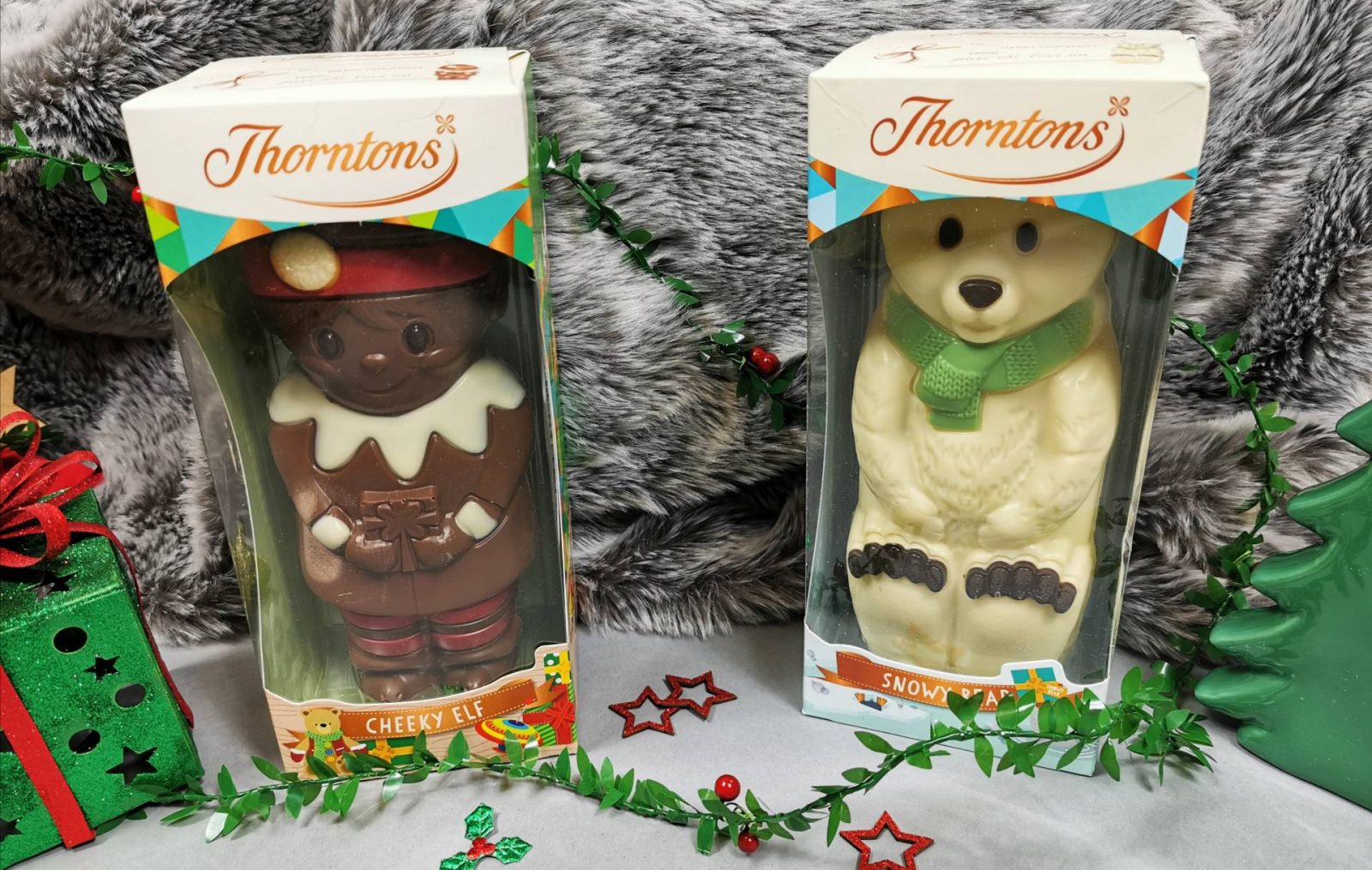 Thorntons always release such cute Christmas products. Their Christmas models are always a huge hit in our house. The Cheeky Elf and Snowy Bear are £8 each and can be personalised in store or on their website if needed.
They're each crafted with Thorntons delicious chocolate with an intricate and detailed design which are perfect for both adults and children.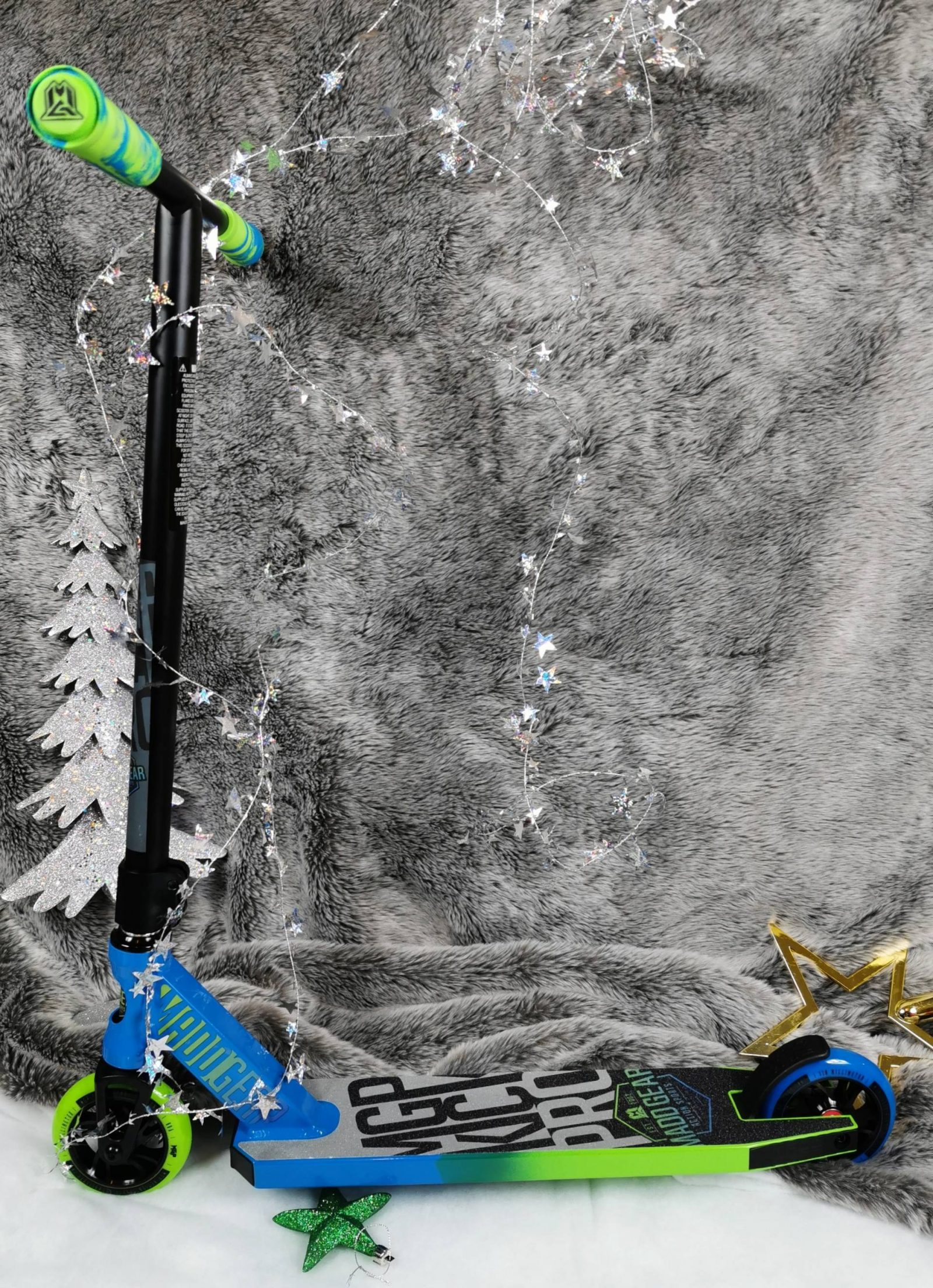 Skates stock and extensive range of outdoor equipment for children including scooters and bikes. This Madd Gear MGP Kick Pro V4 Scooter is a great starter scooter for children new to stunts. It's light and durable with an eye catching blue and green design. It has TPR Swirl Grips, an Integrated Headset, Threadless Alloy Forks, Alloy Core Wheels and a V2 Composite Blitz Brake and aimed at children 6 years and above.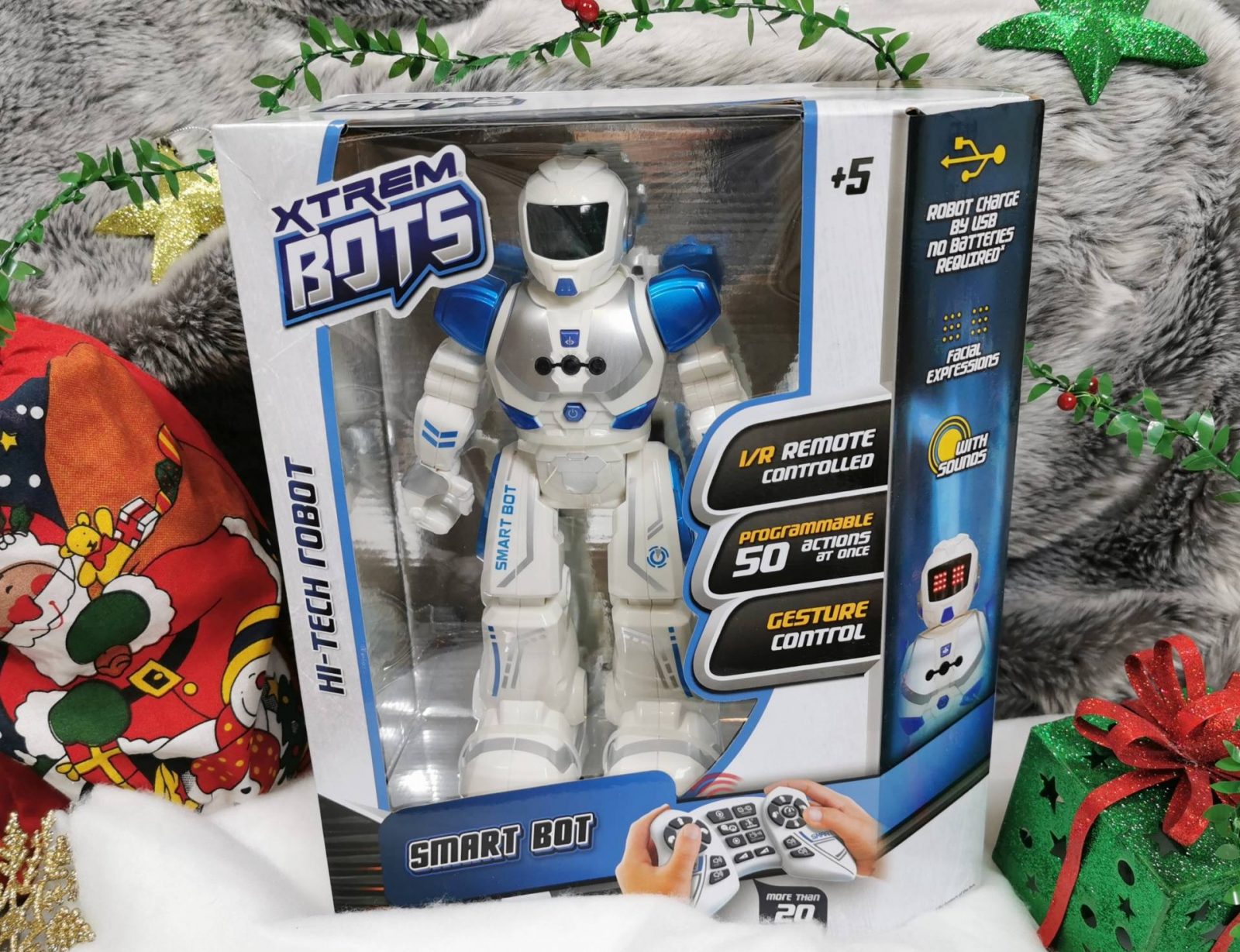 The Xtrem Smart Bot is a remote control or hand gesture operated Smart bot. He can walk or slide backwards and forwards, side to side and can even dance. He has more than 20 different functions and can be programmed to do 50 actions when in programming mode. Smart Bot's in-built motion detectors recognise hand gestures for additional movement, and his LED eyes produce a variety of facial expressions.
He is easily charged using a USB cable and is a good size without being too big to store when not in use. You'll need 2 x AA batteries to make him work.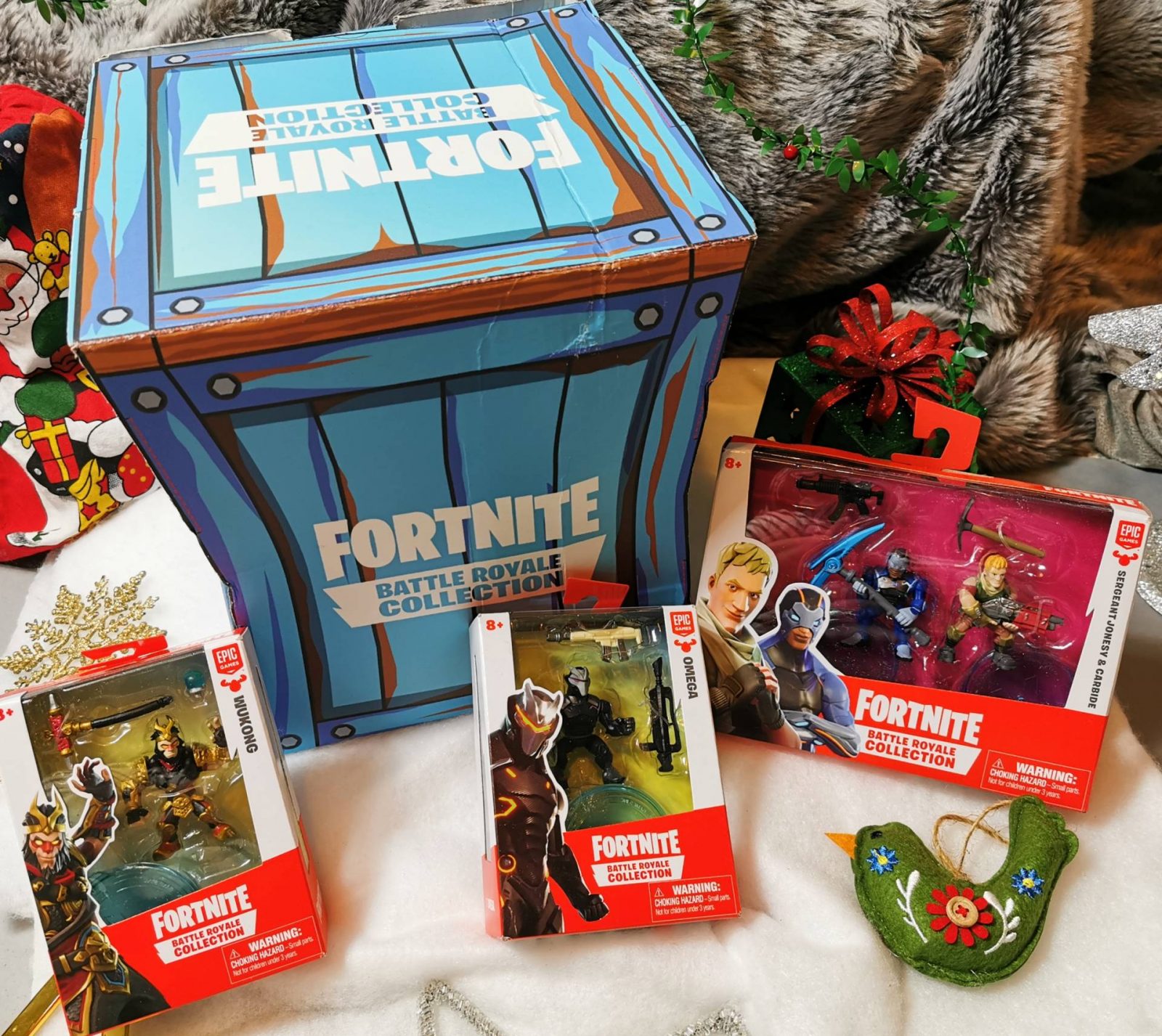 Fortnite is so popular at the moment and Moose Toys stock a great range of Fortnite toys. Fortnite is no longer just on screen, it can also be held in the palm of your hand. The Wukong Solo Pack Carbide & Sergeant Jonesy duo pack and the Omega Solo Pack are all pocket-sized 2″ figures perfect for building a real-life version of your favourite game.
The figures all include swappable accessories and their own weapon and are a great toy to encourage imaginative and creative play.
Lego is always a huge hit in our house, both with Hubby and Big E. The Lego City Great Vehicles Monster Truck Toy with Driver and Stunt Show Accessories and Ford Fiesta M-Sport WRC are both great stocking filler gifts that will give hours of fun.
Swizzels have such a great range of family favourite sweet treats. This year they've also go a fab Advent Calendar filled with their yummy sweets. It's a refreshing change to chocolate and will be a hit with the whole family.
Instead of buying a traditional Lego set, what about something a little more unique. The Crazy Contraptions set comes with 87 Lego pieces including bricks, gears, axles and rubber bands. ) The book features 16 fun projects to make, each with a clear step-by-step guide with detailed diagrams. It would make a great gift for Lego lovers and will help build fine motor skills, develop problem solving and encourage imaginative play.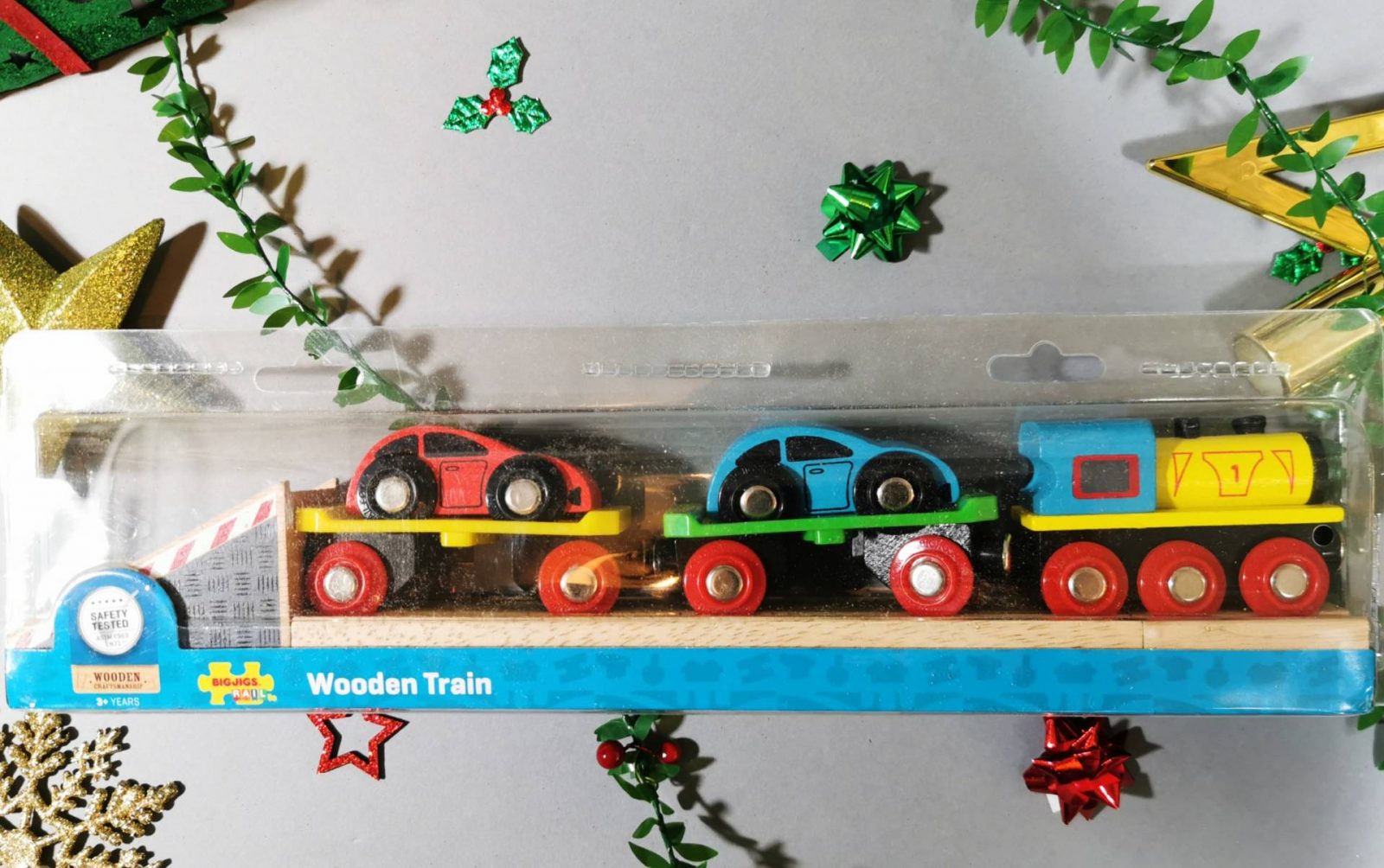 My eldest is obsessed with anything vehicle related, especially trains and car loaders. The Bigjigs wooden train car loader from BrightMinds is the perfect combination. It can be used on the floor or will also fit nicely onto most wooden train tracks.
It's an 8 piece playset that includes 2 colourful push along cars, a locomotive, 2 freight cars, a loading ramp and two pieces of wooden track. It's suitable for children aged 3 years and up is very robust and brightly coloured.
These stocking filler gifts from Cadbury are great. They're very purse friendly at just £4 and a tasty treat for anyone. I especially like the Freddo milk chocolate money box. Not only does it contain Dairy Milk Freddo Faces, the tin can be used as a moneybox.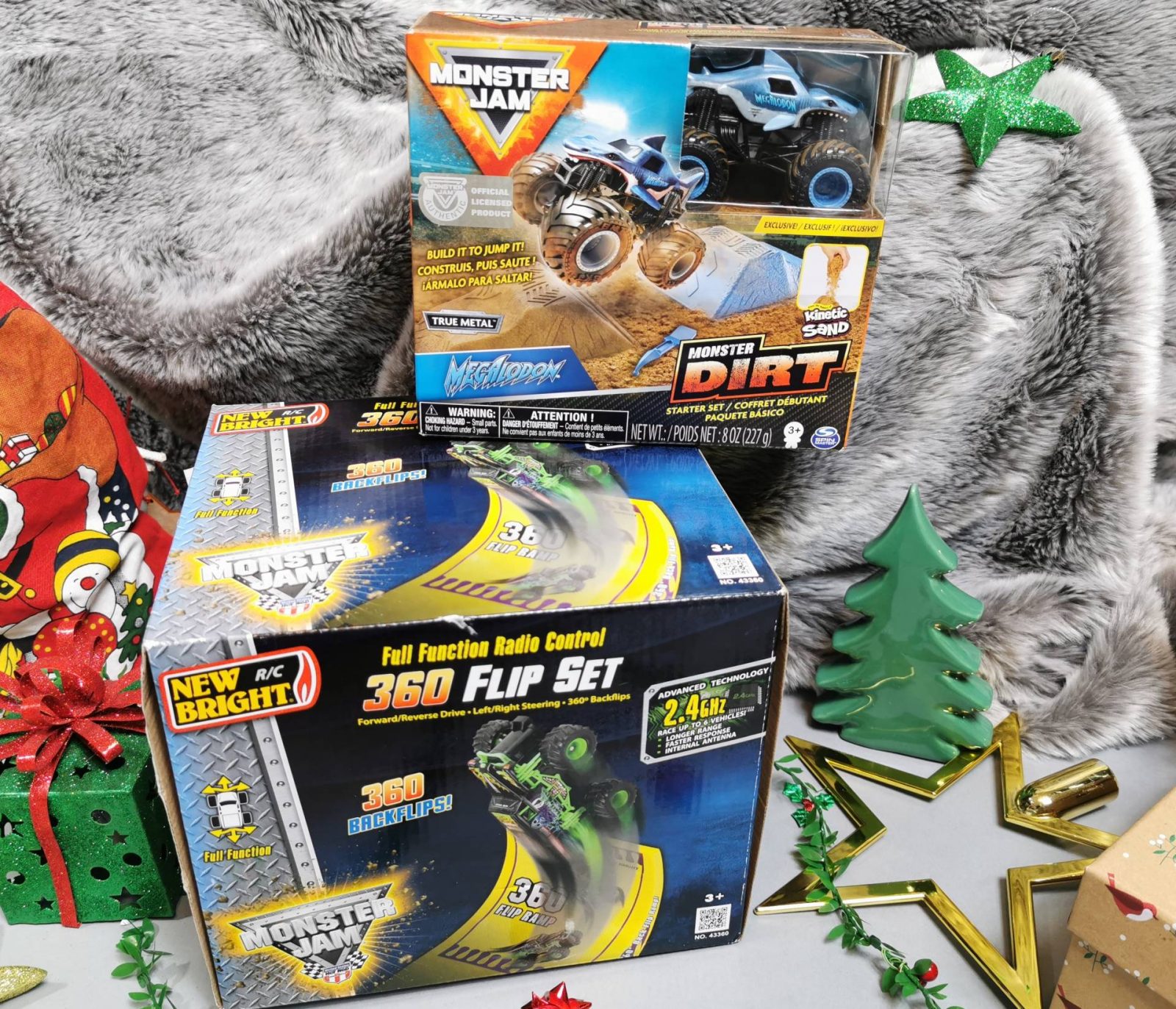 The Monster Jam 360 Flip Set will be a big hit with any Monster truck fans. It includes a remote control Grave Digger monster truck with a stunt ramp to do back flips like a pro. It's aimed at children 3 years. Monster Jam Monster Dirt is similar to kinetic sand and is easy to use and clean. Children can use it to create ramps and stunts for the monster truck that's included in the set.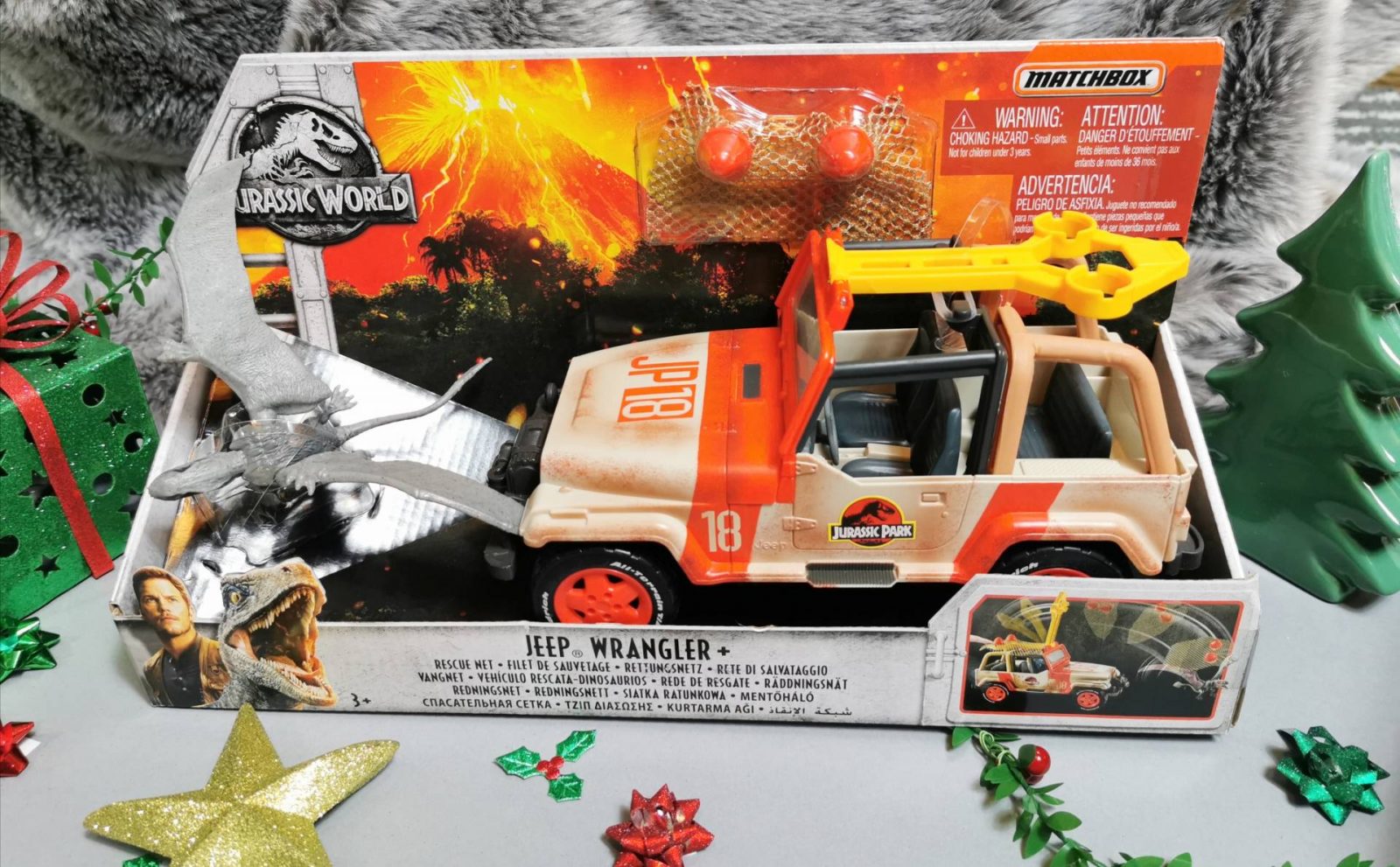 Jurassic World is a firm favourite in our house so the Jeep Wrangler with Rescue Net will be a great gift. The instantly recognisable jeep from Jurassic World has oversized tires and Jurassic Park stickers. It includes a Pteranodon dinosaur with the working net mechanism on top of the Jeep for lots of creative play.
I could have added so many toys to this post but I'll stop here. I hope something inspires you if you're still looking for gift ideas.
The post includes press samples that were sent for inclusion consideration.