Paid Collaboration
Gigantosaurus The Game is a brand new platform game from Outright Games due for release on Friday 27th of March.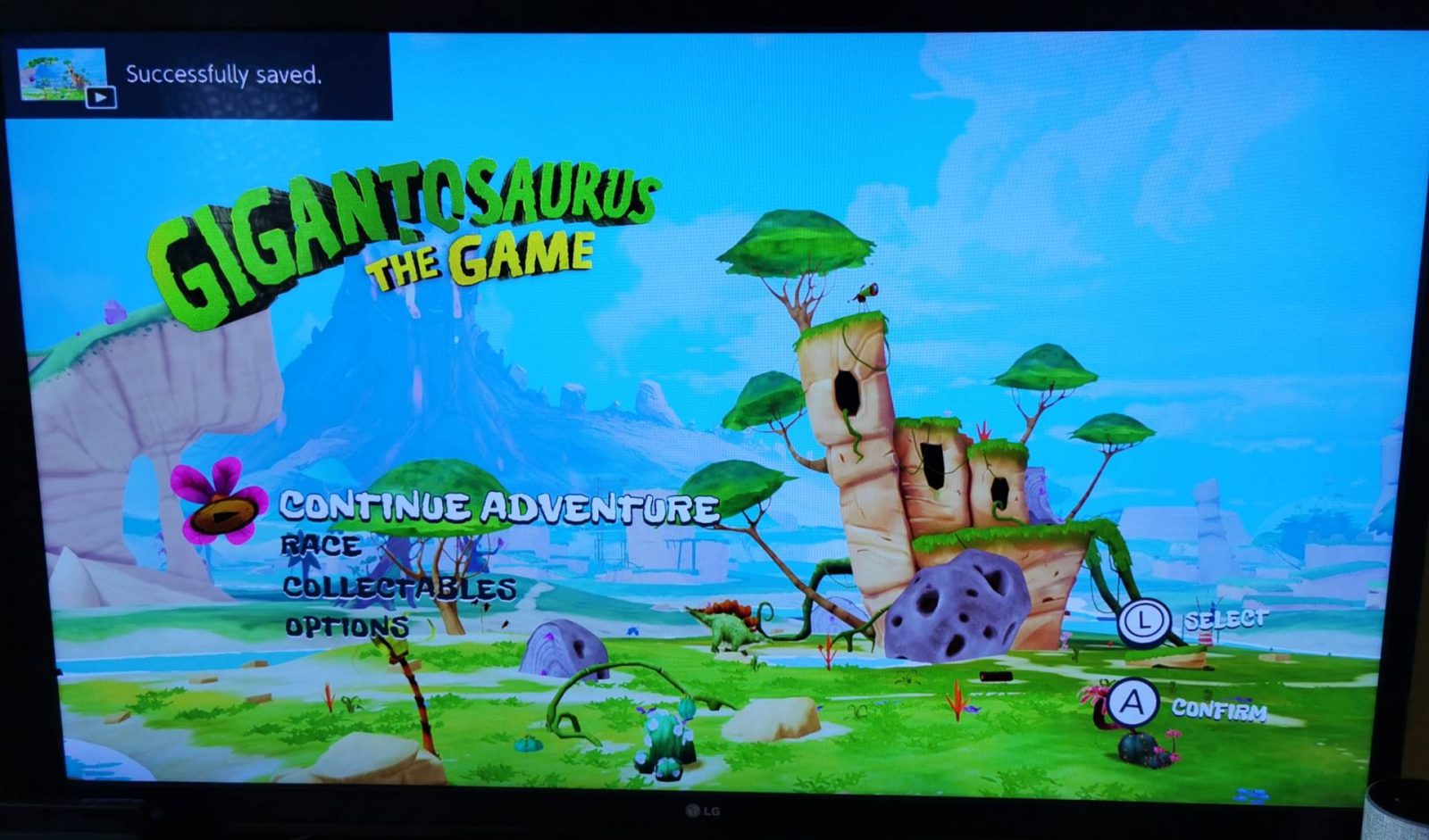 We've been lucky enough to get our hands on the game a little earlier so we've been trying it out for the last few weeks.
We were also sent some cool dinosaur goodies so we could have some 'Gigantosaurus the Game' inspired fun and a family tea. It was great timing as we're just getting used to socially distancing/isolating ourselves.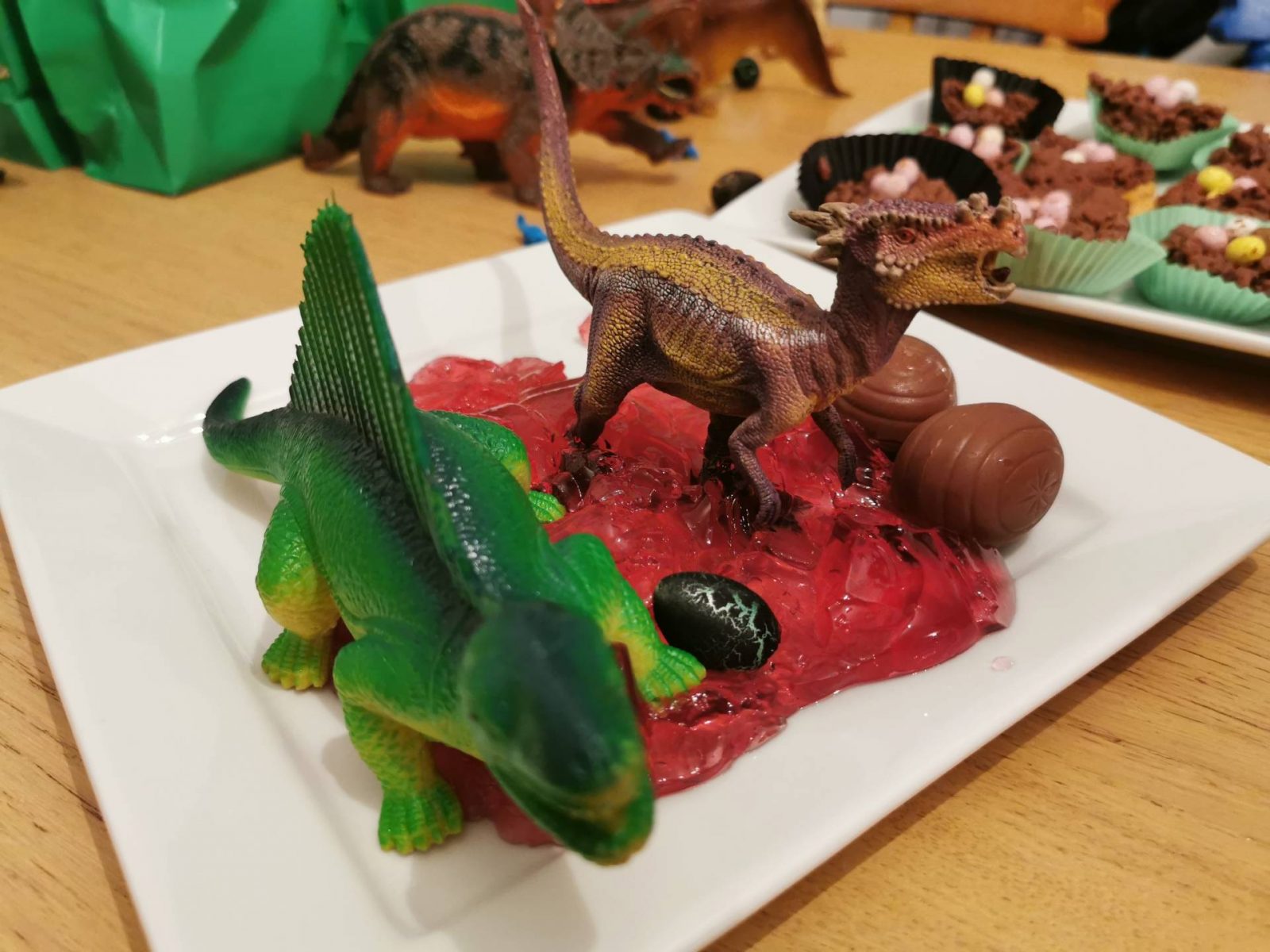 We had T-Rex shaped sandwiches, dinosaur nest cakes and jelly with dinosaurs in it!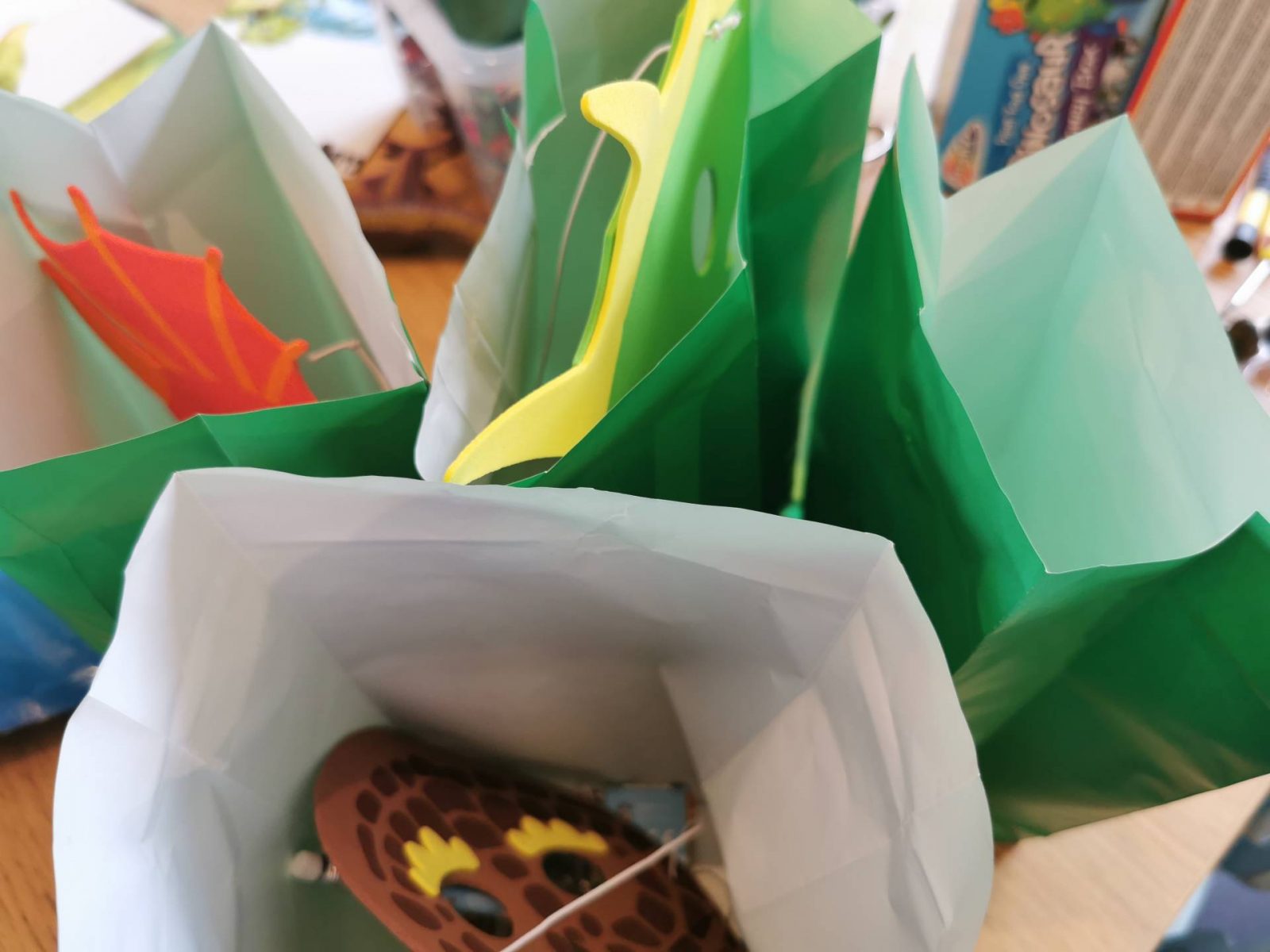 We even had party bags filled with sweets and dinosaur accessories.
Big E was also sent a rather cool Brainstorm dinosaur headtorch which he's desperate to take to show his fellow Beavers when it restarts.
Players in the brand new game can explore the vast, prehistoric world of Gigantosaurus in a unique dinosaur adventure – part saving the world, part rally racing.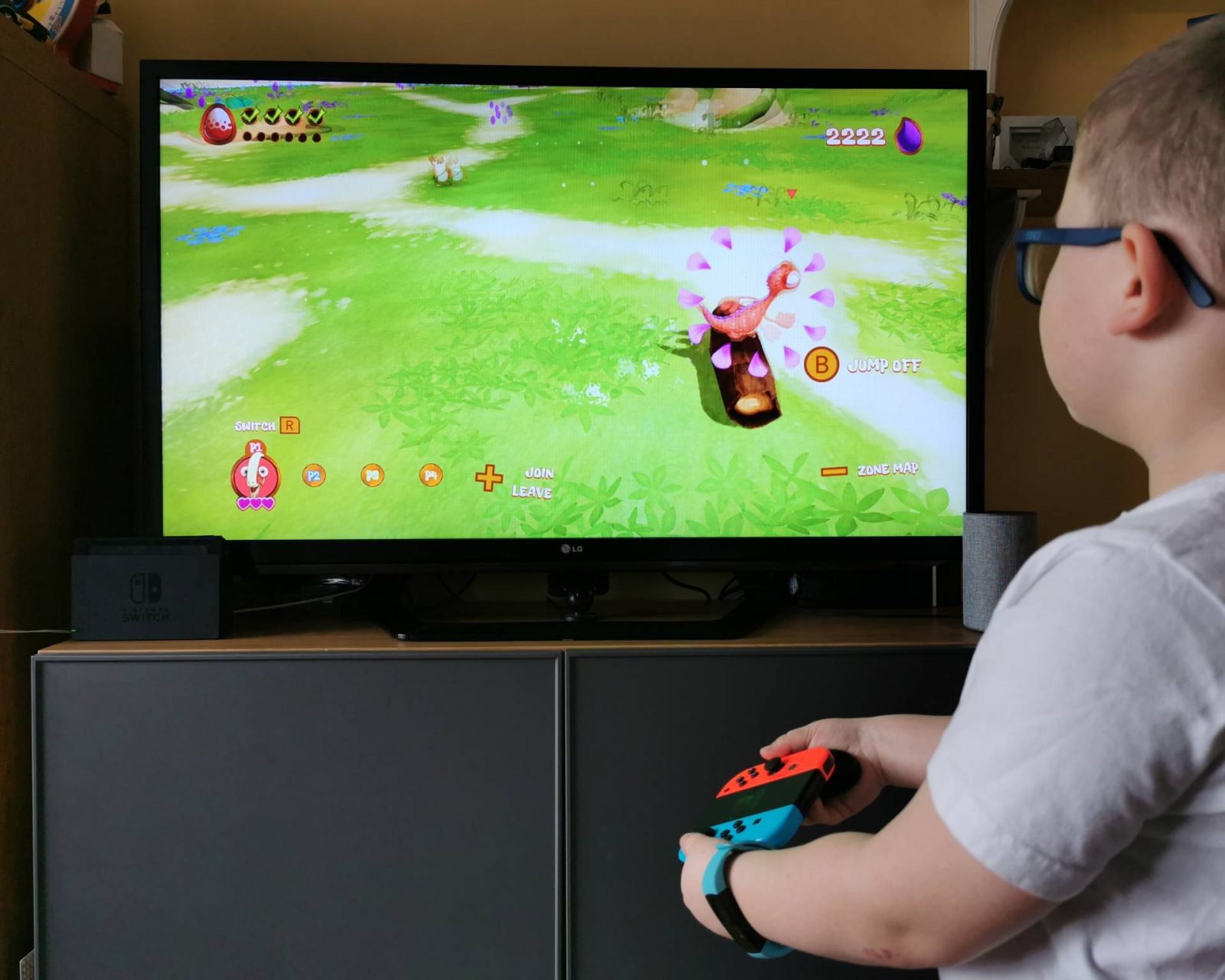 The aim of the game is to help Rocky, Tiny, Mazu and Bill save the day but completing missions and problem solving through the levels.
Become a Fearless Leader – Join Dino Buddies Rocky, Tony, Mazu and Bill on a daring quest to help Giganto and escape extinction · Dino Racing – Hop in your race kart for a super rally to reach the next adventure zone and find out who's the fastest dinosaur · Play Together – You and up to 3 friends can control your favourite dino and create co-operative adventures together
Big E is a fan of the Gigantosaurus TV show and the book is always a hit at bedtime so I knew he'd be impressed with a video game based on the same characters.
When players start the game, there is both an 'easy' and a 'normal' mode. Easy is perfect for younger players and is filled with more hints and tips.
The game has bright, eye catching graphics which are well suited to younger players. The characters in the game don't 'die', when a player loses all of their hearts/energy it's referred to as your dino being 'too tired' instead. I think this is a much more suitable term for small people.
The levels are open to explore and moving the dinosaurs around is easy. Players are encouraged to problem solve and rather than arrows or words telling you were to go, there is a map showing them the where to go next.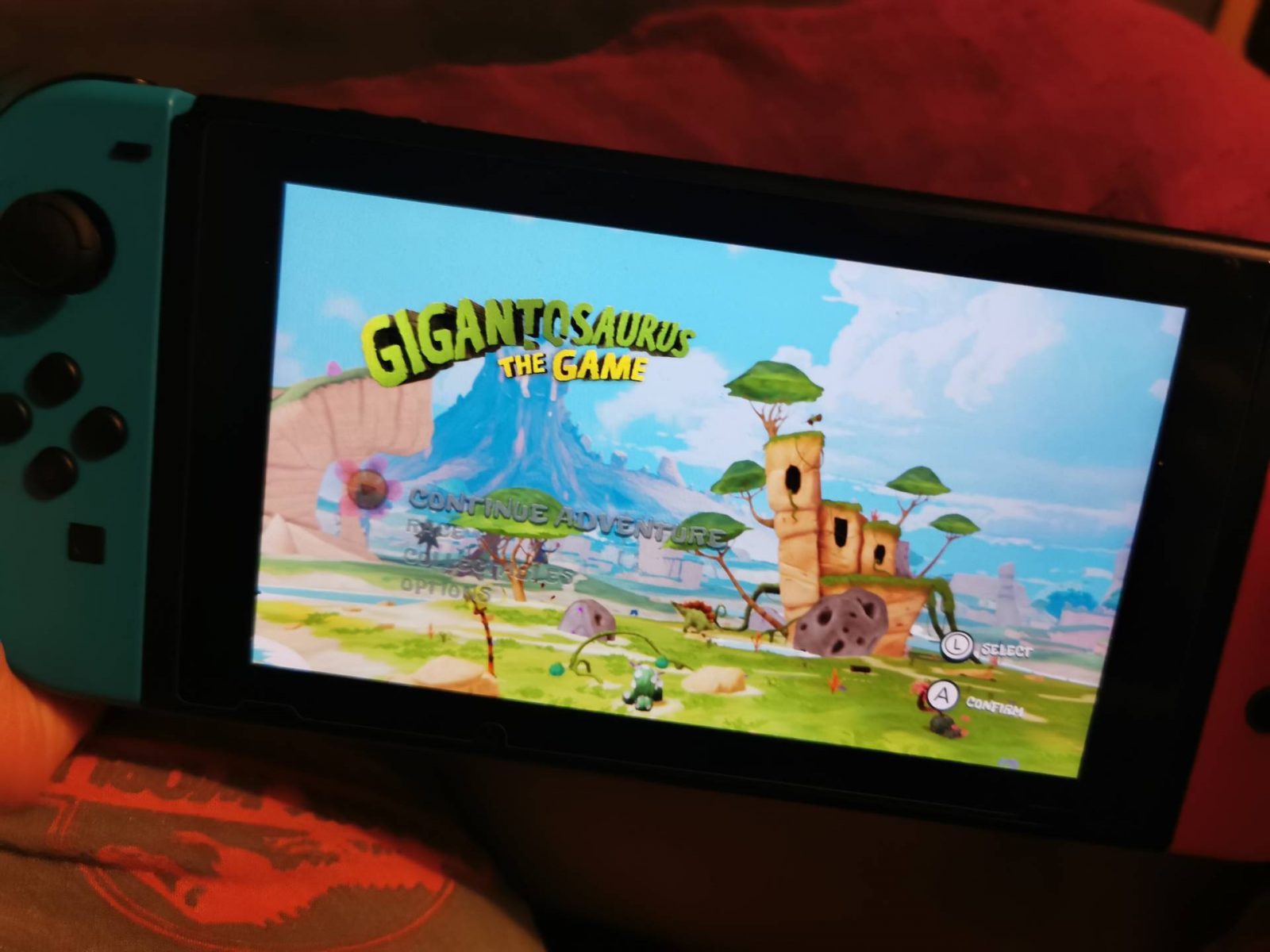 The cut scenes between the scenes of the game are all rhyming which is like the book. For me, Gigantosaurus the game reminds me of Spyro the Dragon from my own child hood. It can be played by the whole family but I think it's definitely more suited to younger players like Big E.
The multi player option on the game encourages team work as players have to stay near each other on the screen. There are no online chat options on the game which I find reassuring as a parent,
It's a strange, challenging time for us all at the moment, especially children and Gigantosaurus the Game has brought some much needed laughs and run. It's been a great way to relax together (up to 4 people can play together) and will help to kids entertained and brains active whilst stuck at home.
Gigantosaurus the game from Outright Games is available to purchase from Friday 27th March and is suitable for children aged 3 years and up. We've been playing it on the Nintendo Switch but it's also available for PC, PS4 or Xbox One.
At the moment face to face shopping is advised against, unless absolutely necessary but there's nothing stopping you purchasing Gigantosaurus from the comfort of your own home. The game is available to purchase and download directly from the Nintendo Store.
Paid Collaboration