Products sent in return for an honest review
Love Struck came about in 2004 when it's founder, Richard gave up his day job to create the brand, starting out initially, on a stall at Borough Market. They're now an ethical B Corp certified company ( Only those that meet the highest standards of social and environmental responsibility can use the prestigious B Corp logo on their products and services) who supply over 6,000 outlets worldwide including David Lloyd gyms, Ocado and Amazon, and export to Australia, NZ, America, The Middle East and Europe.
Love Struck sell frozen cocktails, smoothies, soups and shakes that come in individual, ready to blend pouches.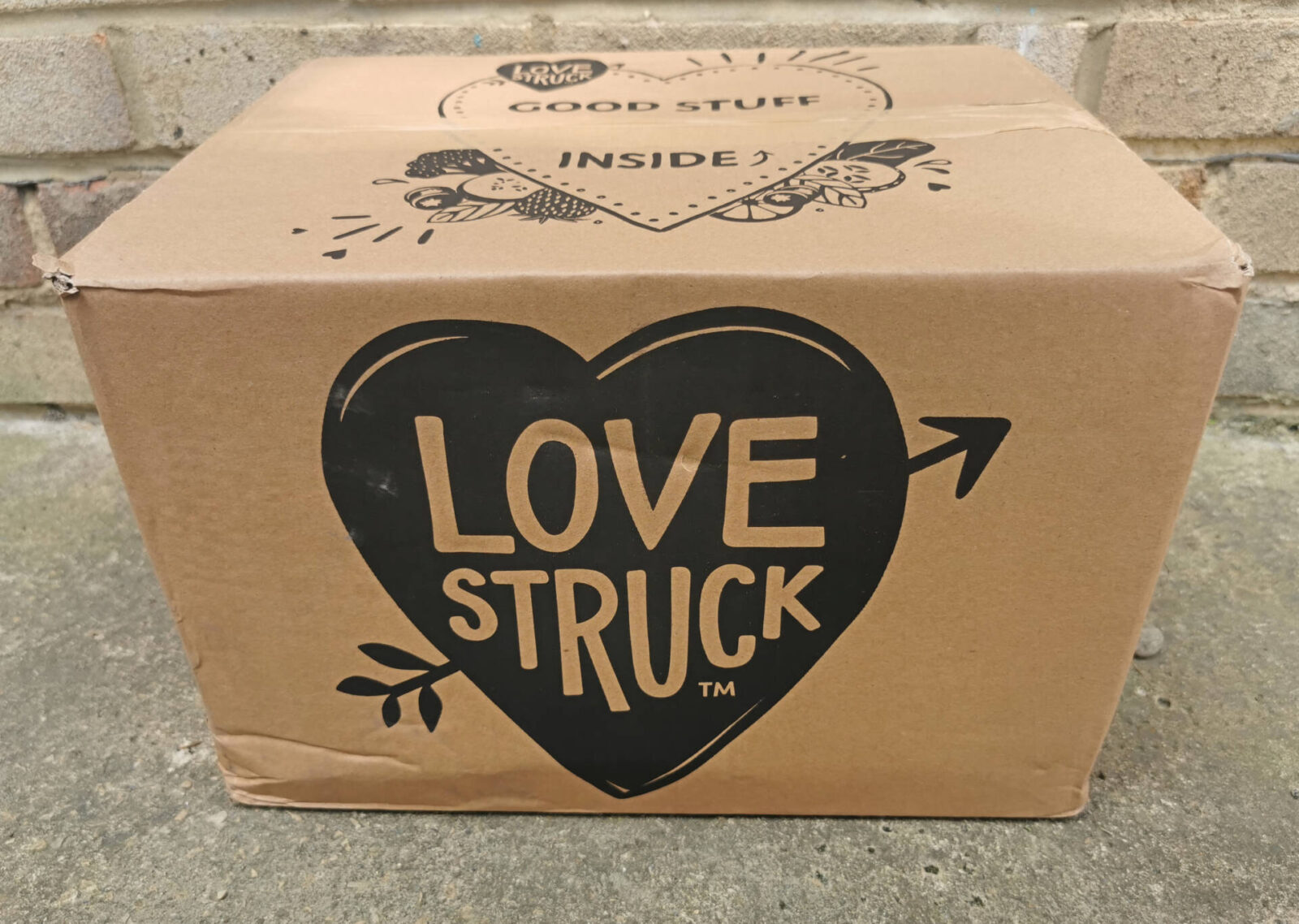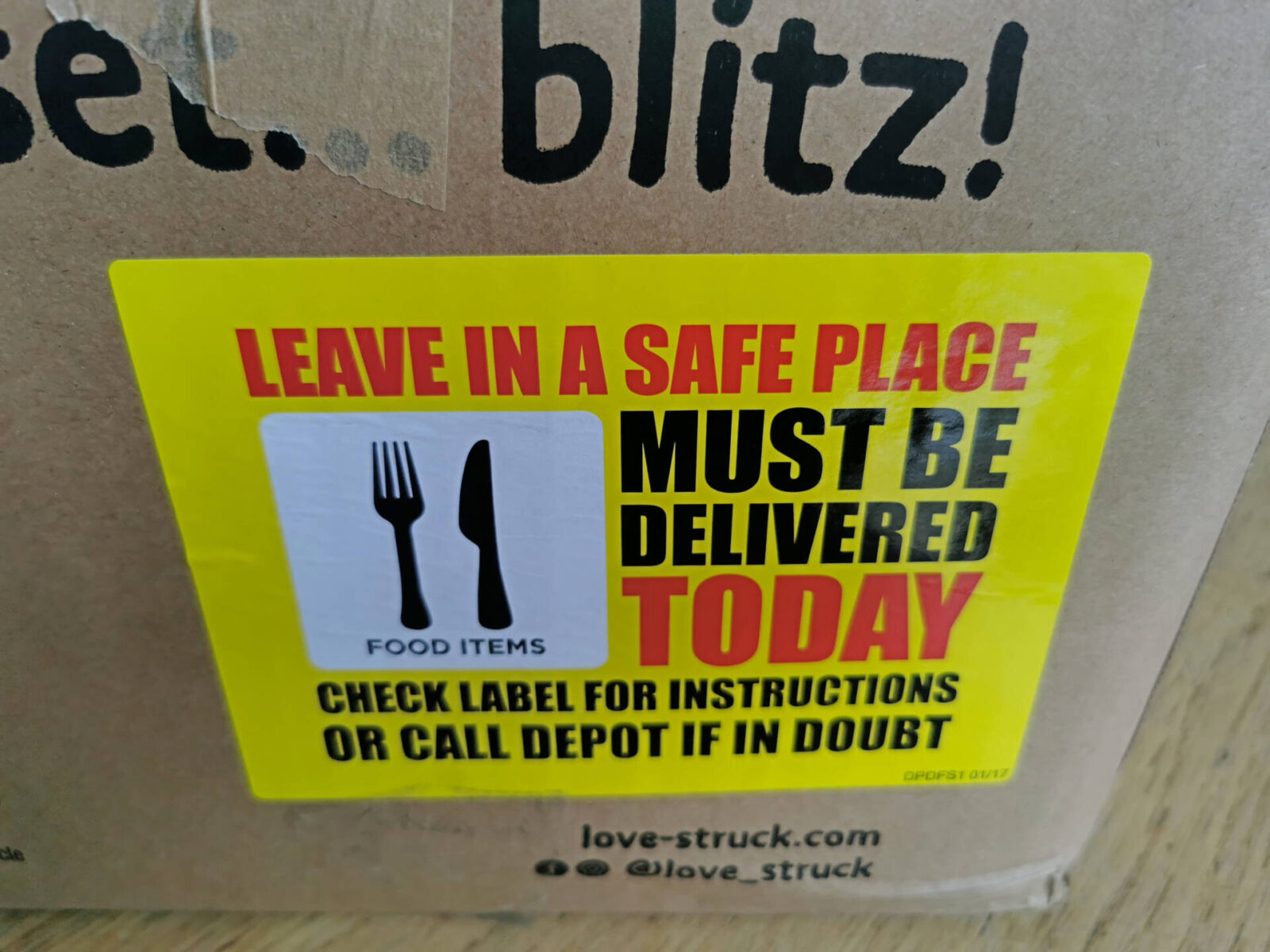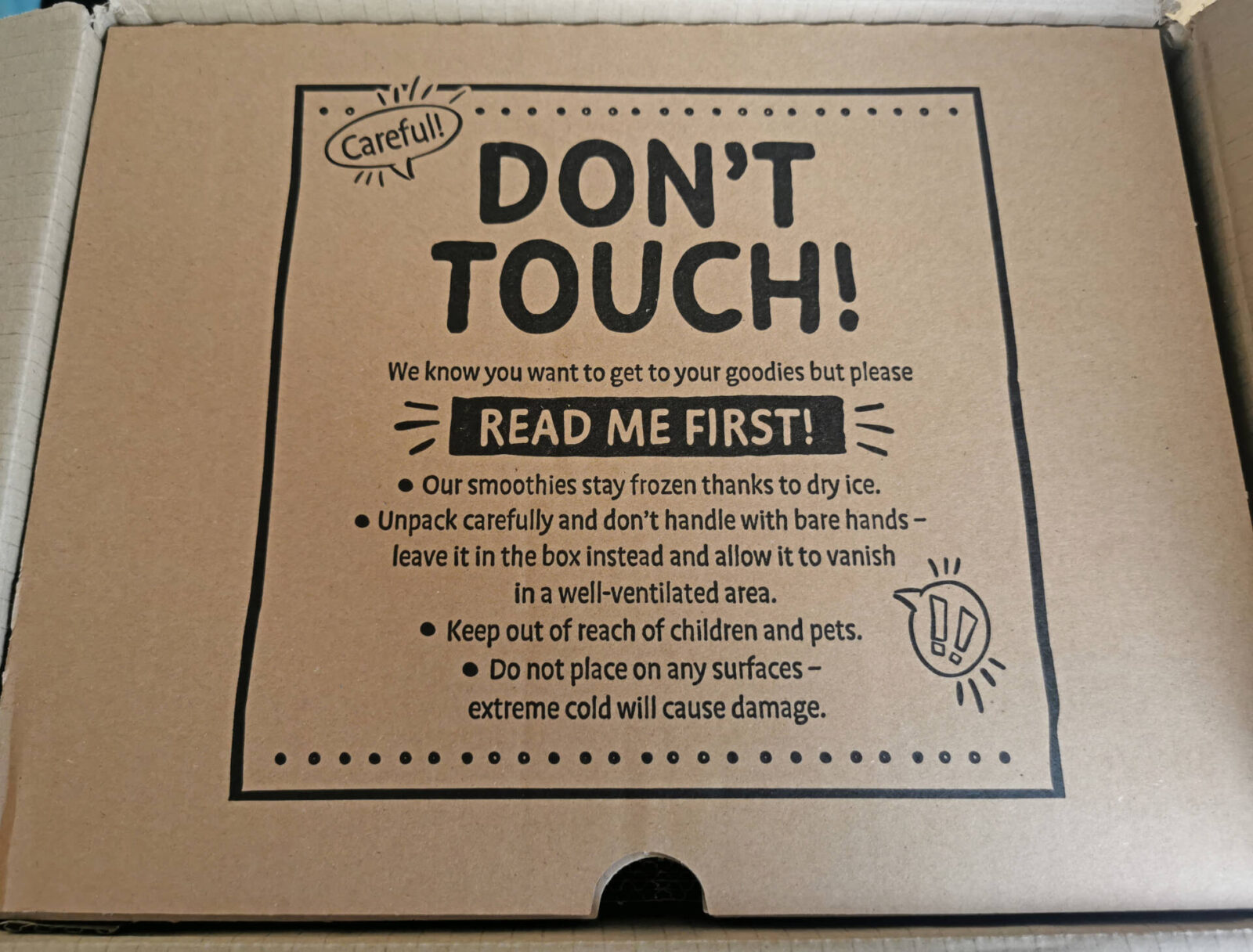 Each pouch is prepped and portioned and the contents are flash frozen within 90 minutes to lock in nutrients. They contain no additives, flavourings or processed sugar and provide at least one of your five a day.
I was recently sent the 14 pouch fruit smoothie bundle to try out. They arrived well packaged with lots of dry ice to keep them frozen. Ideally you need to be around to put your pouches straight into the freezer but I had to pop out while I was waiting for my delivery so they were stood outside on a warm, sunny day for a couple of hours. I was a bit worried when I opened the box that they'd be just mush but they were still completely frozen so the packaging clearly works well.
The smoothie sachets and dry ice sachets are both recyclable, the cardboard box is an FSC* Box which is recyclable as is the cardboard insulation inside the box.
Each smoothie comes in a small bag, which you take straight from the freezer to use. You add the mixer of your choice to a blender and then pour in the whole bag of smoothie mix. I played about a little with things to mix with the smoothie and also the amount I used. I preferred using coconut milk or apple juice and found I got the best results with 300ml of liquid rather than the 200ml that is recommended and I prefer my smoothies a little thinner.
The box contained –
3 x Pash and Shoot – Mango, Pineapple and Passionfruit
2 x Berry Go Round – Strawberry, Blackberry and Raspberry
2 x Strawberry Split – Strawberry and Banana
2 Blueberry Thrill – Raspberry, Blueberry, Banana and Flaxseed
3 x Big 5 – Pineapple, Mango, Strawberry and Kiwi
2 x Coco Loco – Mango, Pineapple, Coconut, Lime and Mint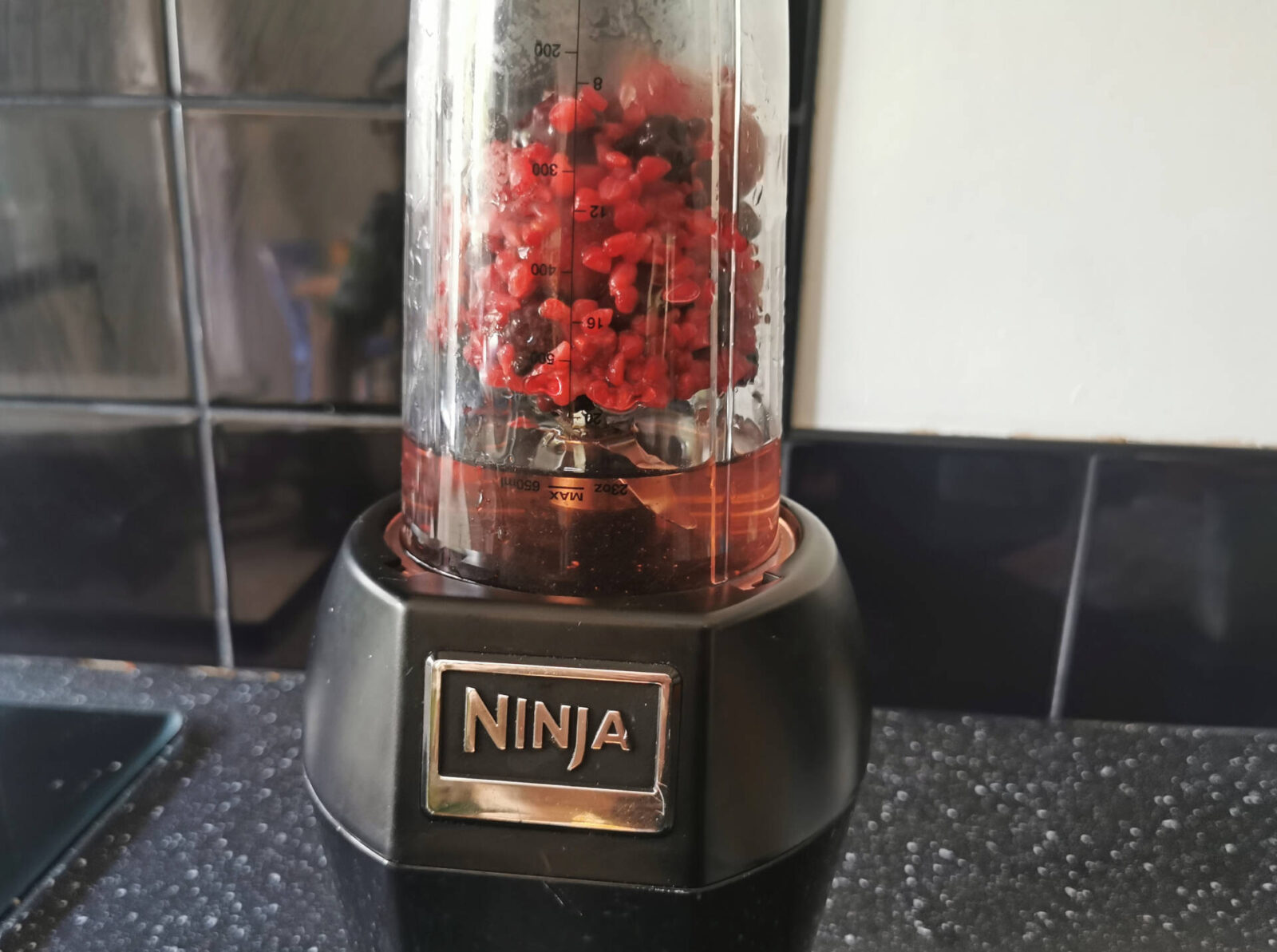 I really enjoyed all of the flavours, they tasted fresh and full of flavour and I loved the fact they were so cold. The week they arrived was the hottest of the year so far and they've been a brilliant, refreshing and healthy way to cool down.
They were extremely easy to make and I loved how cold they were, straight from the freezer.
I absolutely loved the Coco Loco, Big 5, Pash and Shoot and Strawberry Split. They were all very tasty and fruity. The tasted exactly like freshly blended fruit.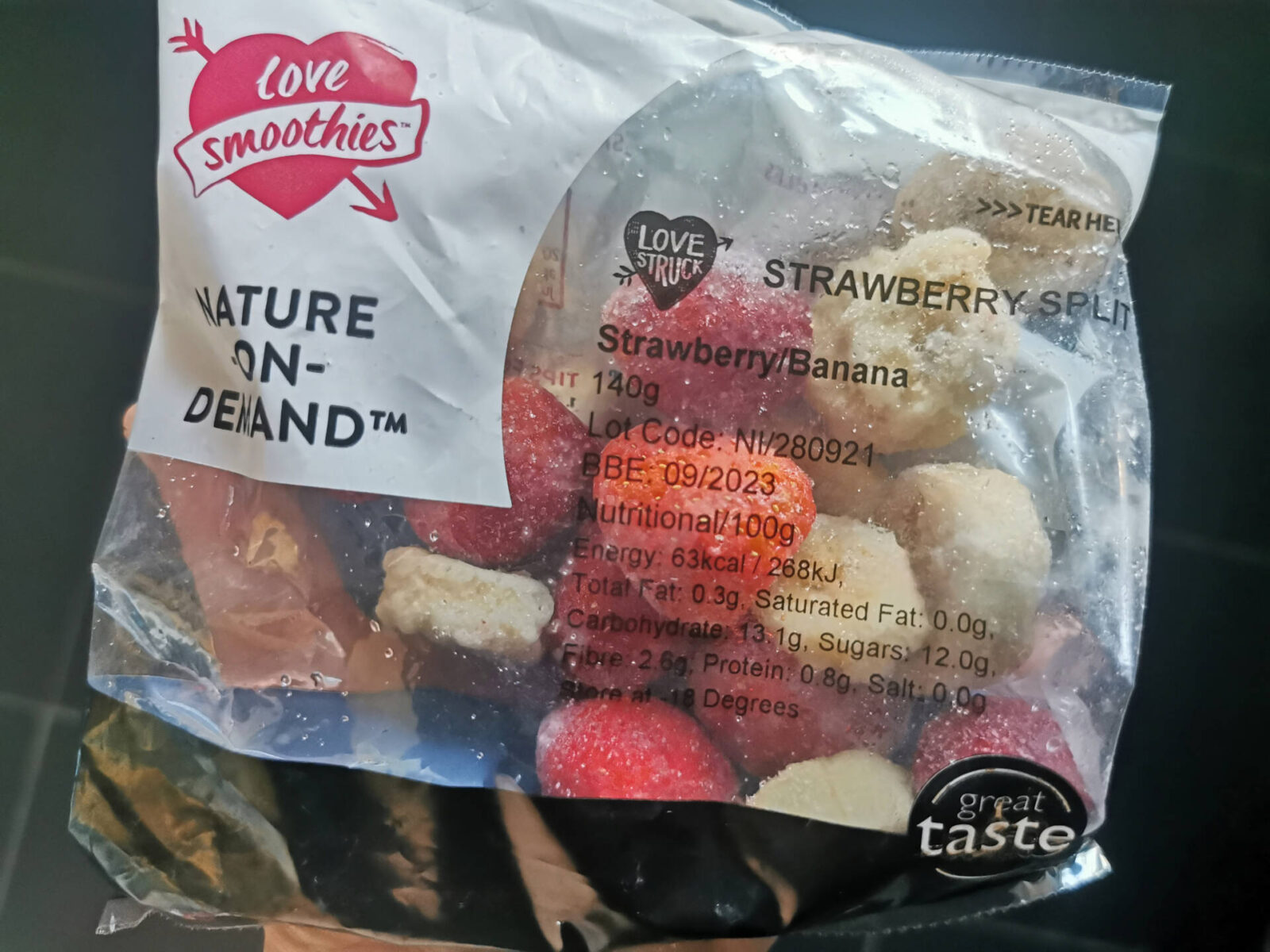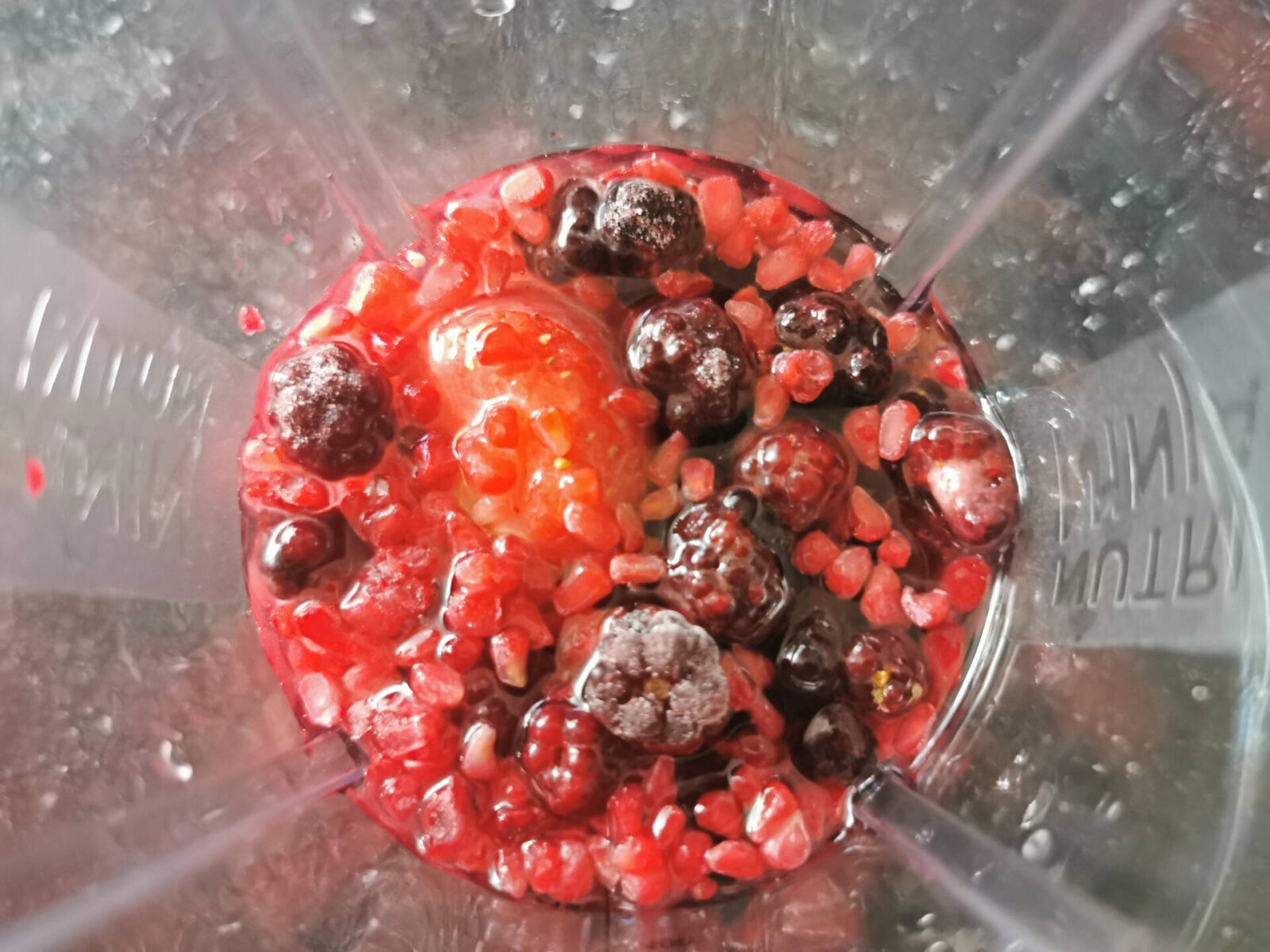 Whilst the flavour of the Blueberry Thrill and the Berry Go Round were lovely, I found they were too ' bitty for me' so I probably wouldn't purchase those flavours again.
I was really impressed by the flavours of the smoothies and how easy they are to prepare. Although the initial cost of the smoothies seems quite expensive, a standard order of 14 smoothies costs £29.50. this actually only equates to £2.10 a smoothie. That's less than you'd pay on a stall or in a restaurant. They're also handy and already pre prepared so there's no need to buy individual fruits and then chop them up.
We'll definitely purchase these again. They were a hit with my and my husband as well as the kids.