Items were sent in return for an honest review
I regularly lose or break my glasses so I don't like to spend too much money on each pair. I've used Glasses Shop previously for cheap prescription glasses and was impressed with the quality and price so was very pleased when they got in touch and asked if I'd like to review some items from their vast range.
You can search on the Glasses Shop website in a range of different ways. You can search by style, colour and even the type of material your glasses are made from. The website is very easy to use and ordering is simple.
After much deliberation, I opted for a pair of glasses and a pair of sunglasses.
It's important to remember that when ordering your glasses, that you complete your lens prescription if needed, otherwise the glasses will be sent without prescription lens.
Once you've decided on your glasses, you choose what you'll be using your glasses for (e.g. distance, reading etc) and then enter your prescription into the form displayed on the ordering page.
When the order has processed, you're given a tracking number which can be used to keep an eye on your order. The tracking website is very concise and shows every movement of your order from it's departure point in China.
The website states that delivery can take between 7-30 working days or sometimes longer during peak periods however, my order took exactly 7 days to arrive which I thought was very impressive!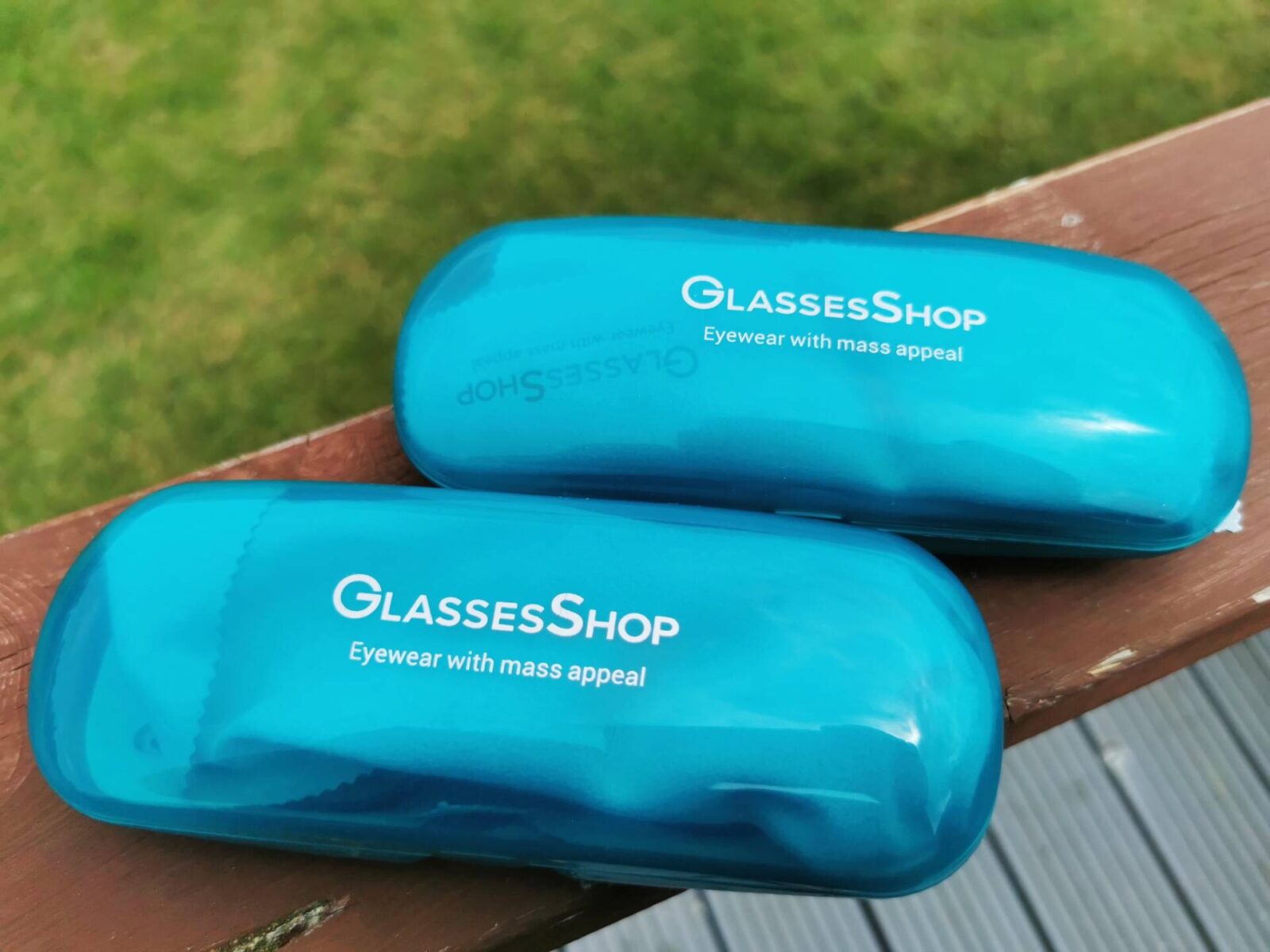 Processing may take 2-3 business days for normal single vision eyeglasses. Orders with Blue block lenses, photochromic lenses, bifocals/progressive lenses can take 3-5 business days. Orders with tinted lenses, polarized lenses, or wrap-around prescription sunglasses can take 5-7 business days.
Each pair came in a robust plastic case with a cleaning cloth. The cases weren't particularly fancy but protected the glasses well during transit.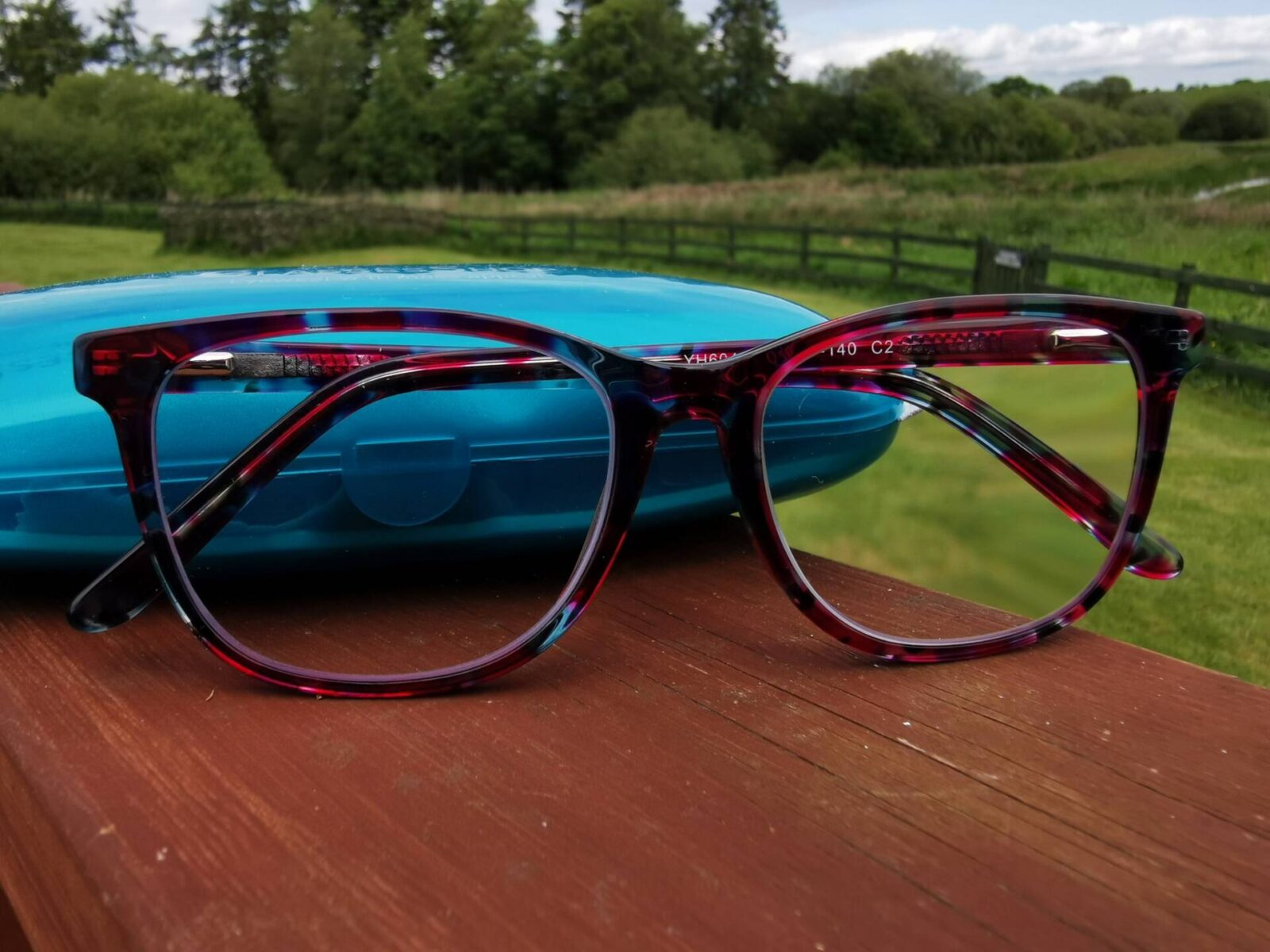 The glasses I chose are called Genevieve and a bit more quirky than I'm used too. I'm not very adventurous with glasses and usually opt for a rectangular glasses with a black frame which I know suits my face. Genevieve although rectangular, are a bright pink and purple frame which I really like. The frame seems quite sturdy and the prescription matches my usual one perfectly.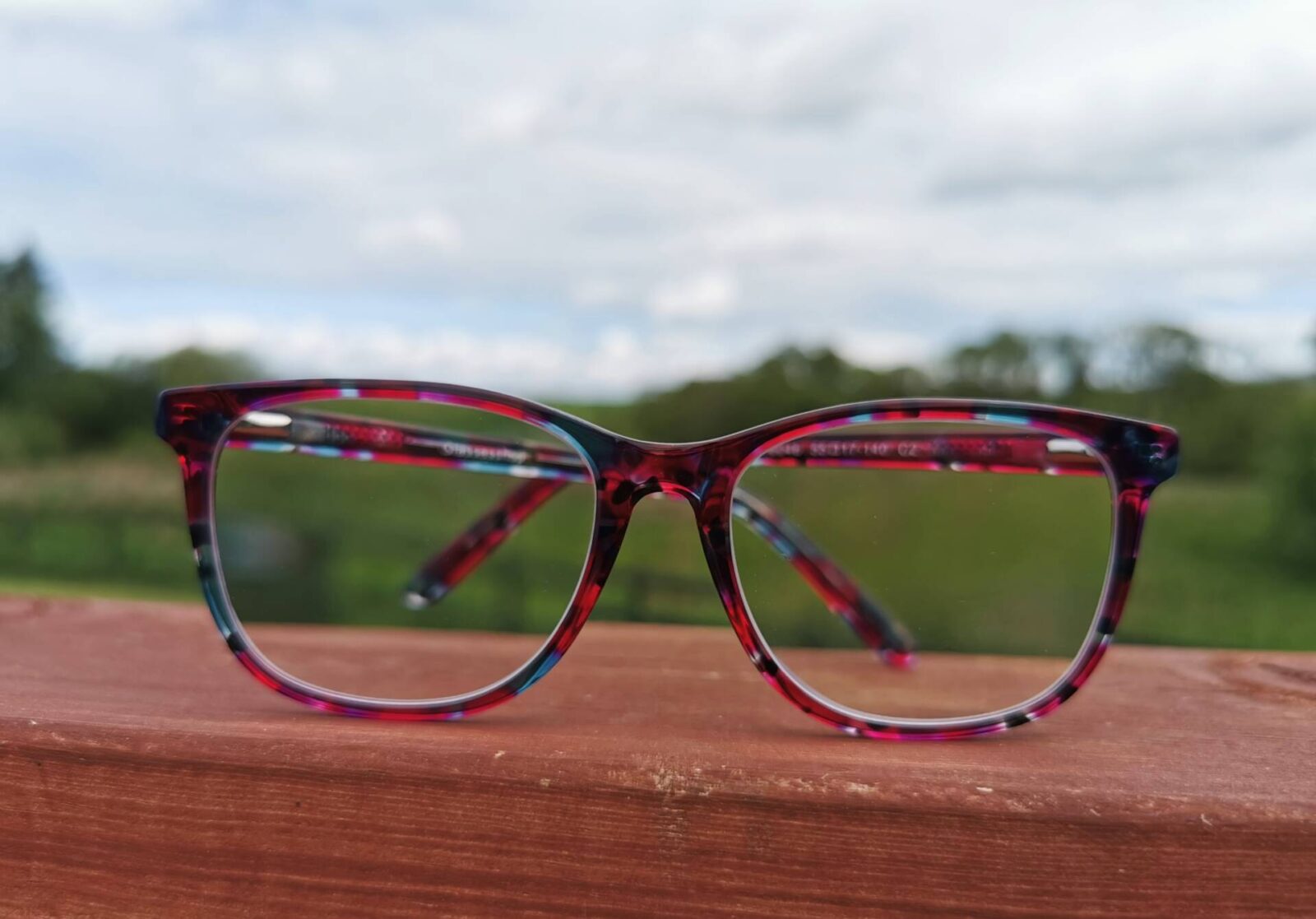 I really like the colour way on the Genevieve glasses. They're not something I would wear for work or daily but are brilliant for something like a night out or a fun way to brighten up an outfit.
I don't think the quality of the glasses is any worse than high street bought glasses, however they do cost less!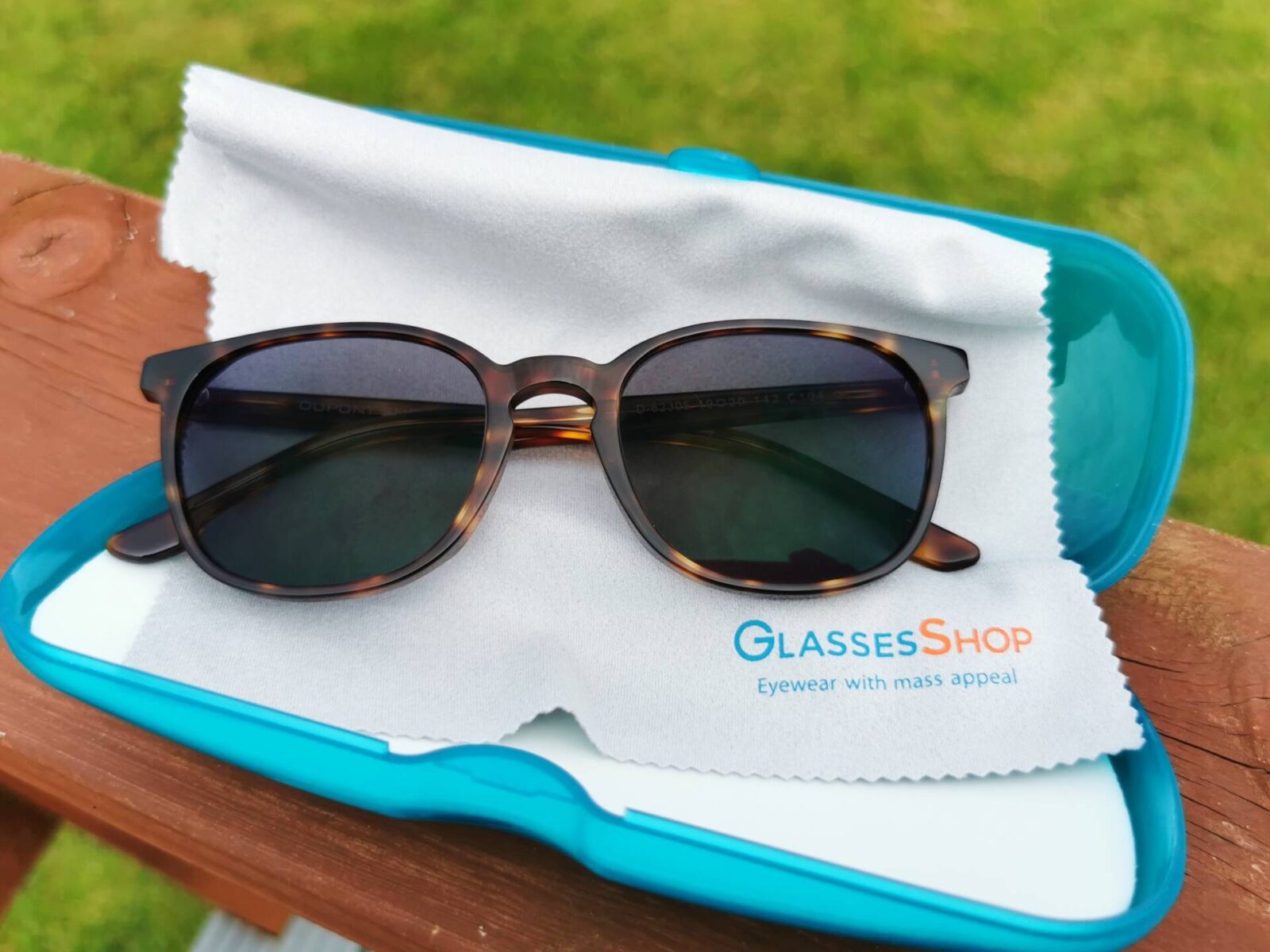 As well as the Genevieve glasses, I chose the Aurora sunglasses. I hadn't really noticed when ordering, but they're the exact same shape as the Genevieve glasses just with traditional tortoiseshell colours and a darkened lens.
The Aurora sunglasses are the first prescription sunglasses I've ever owned and I absolutely love them. I have no ides how I've managed to long without them.
They're very well made and have a timeless look about them. They're been an absolutely god send during the super hot weather we've been having.
I really like GlassesShop.com. The glasses are great quality, delivery is quick and the prices are better than the high street.