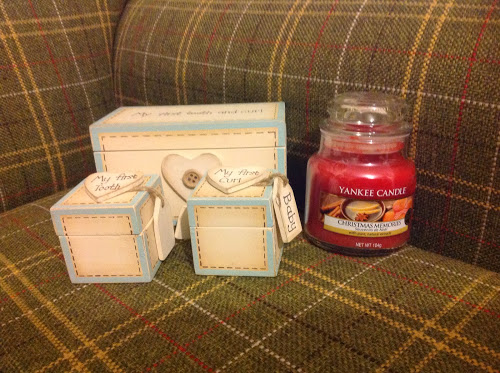 I recently took part in the #bloggersecretsanta and wanted to share with you my gorgeous presents.
I'm really impressed with the lovely gifts I received. I got a gorgeous mini Christmas Memories Yankee Candle and a fab shabby chic style baby box for the little mans first tooth and curl.

I think I was really lucky with my presents, as I have had some off/strange/bad experiences with secret santa's before.

I have since found out that the lovely Kelly from www.ustwofriends.com was my secret santa! It's nice to know who to thank!