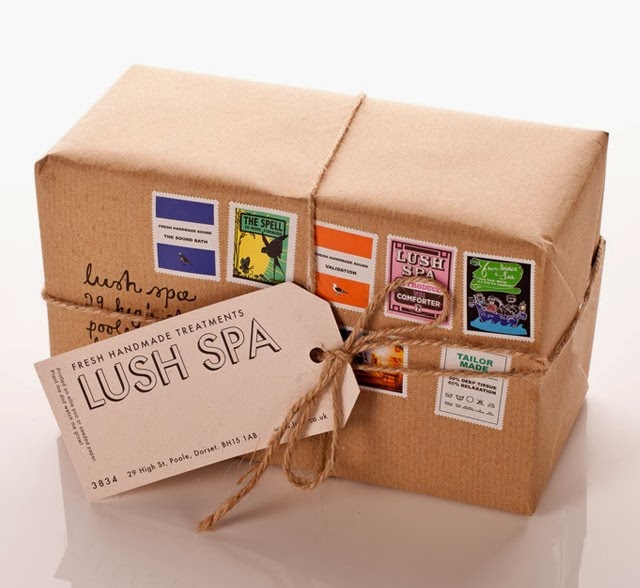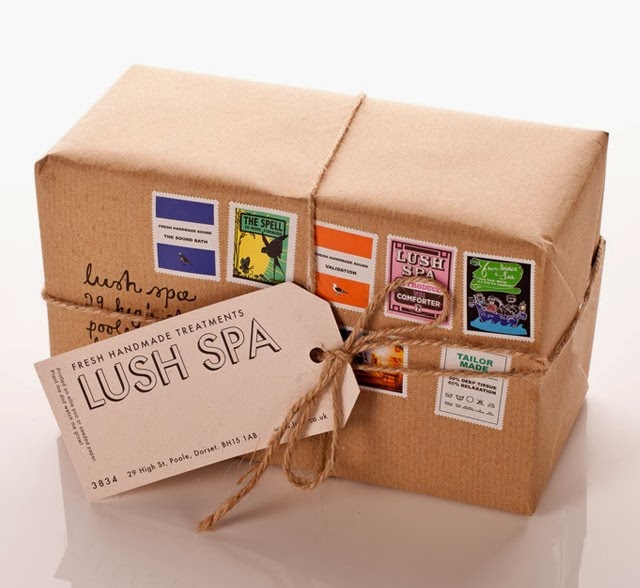 I received this fabulous pre wrapped gift set from my hubby
for Christmas, I actually opened it on Christmas Eve. It's pretty obvious from
the outside packaging where it's from. I adore the vintage style packaging and the brown paper. I would wrap all presents in brown paper if I could.
If you remember I quite recently went to the
Lush Spa
in London for a spa treatment. I had the Spell treatment, which I adored. I was surprised to see that the gift set contains some of the products used for the treatment that I had.
The gift set contains –
Stepping Stone foot scrub – 60g
The gift set costs £24.95 and can be bought in some stores or online. I think it would make a fab gift for a secret santa too as it look so pretty.
Now I'm just waiting for my hubby to give me a foot massage ….