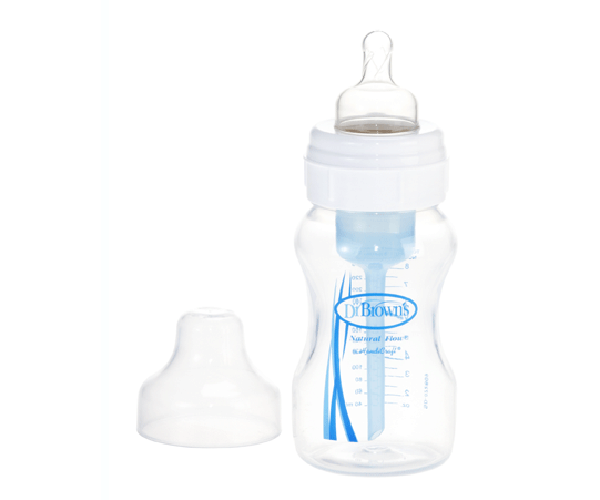 Dr Brown's bottles contain a patented vent system which provides vacuum-free feeding by
reducing the amount of air bubbles in the milk. The bottle collar captures the
air and directs it through to the other end of the bottle via the tube, allowing
your baby to feed without taking the gulps of air which result in wind and colic
issues.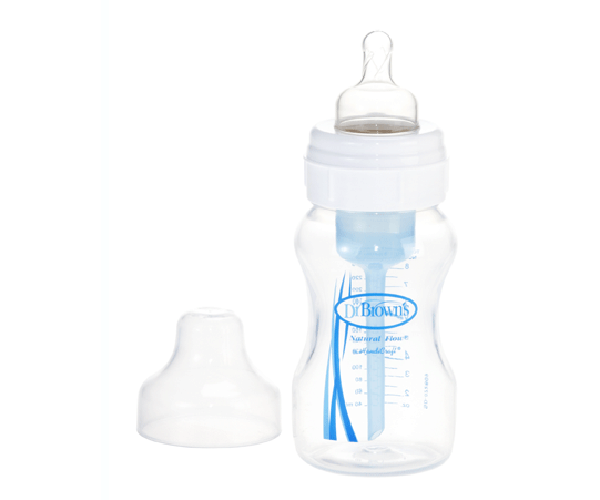 The little man is formula fed and suffered really badly with wind, I don't think it got as far as colic but it still wasn't pleasant to watch. We'd been recommended Dr Brown's bottles, and since changing to them we've noticed a dramatic difference to the little man. He's less windy and much less likely to be sick after a feed.
Pros
Anti colic bottles to prevent wind and digestion issues.
They work!
The bottles are dishwasher safe and can be put in a steriliser or boiling water.
Cons
Dr browns bottles don't fit in all sterilisers. They fit into the Dr Browns steriliser that I recently reviewed and also the Tommee Tippee electric steriliser.
The volume levels are quite difficult to read.
The bottles are slightly more hassle to wash and sterilise due to the fiddly parts.
They are by no means cheap, costing roughly £7 for a single bottle.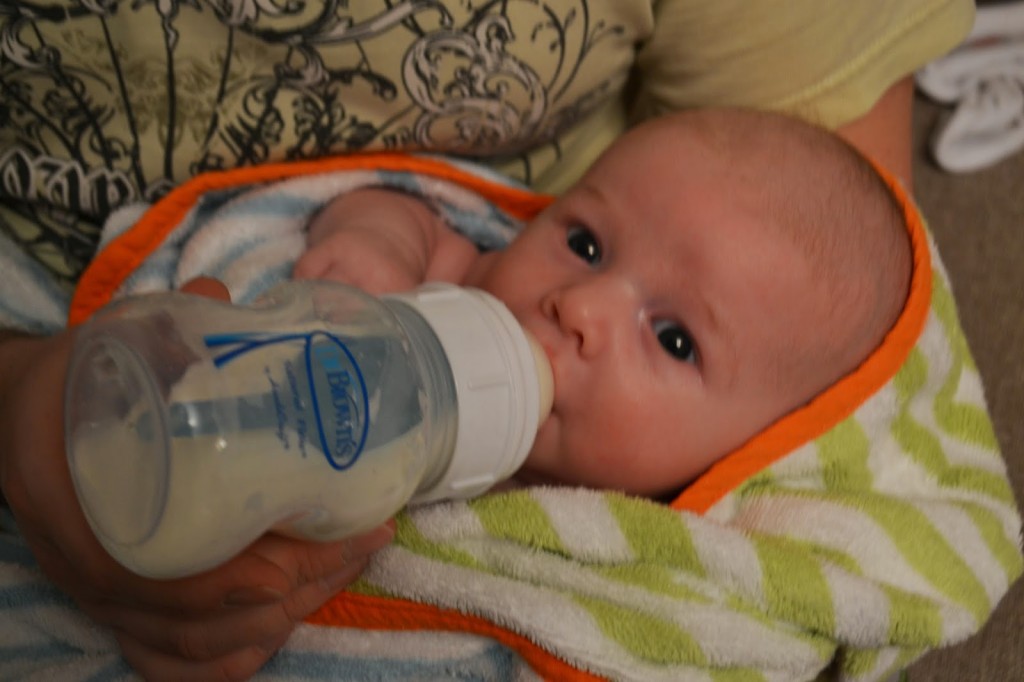 I would recommend these to anyone with a windy baby. They have made our life a little less traumatic and they have dramatically reduced winding time after a feed.