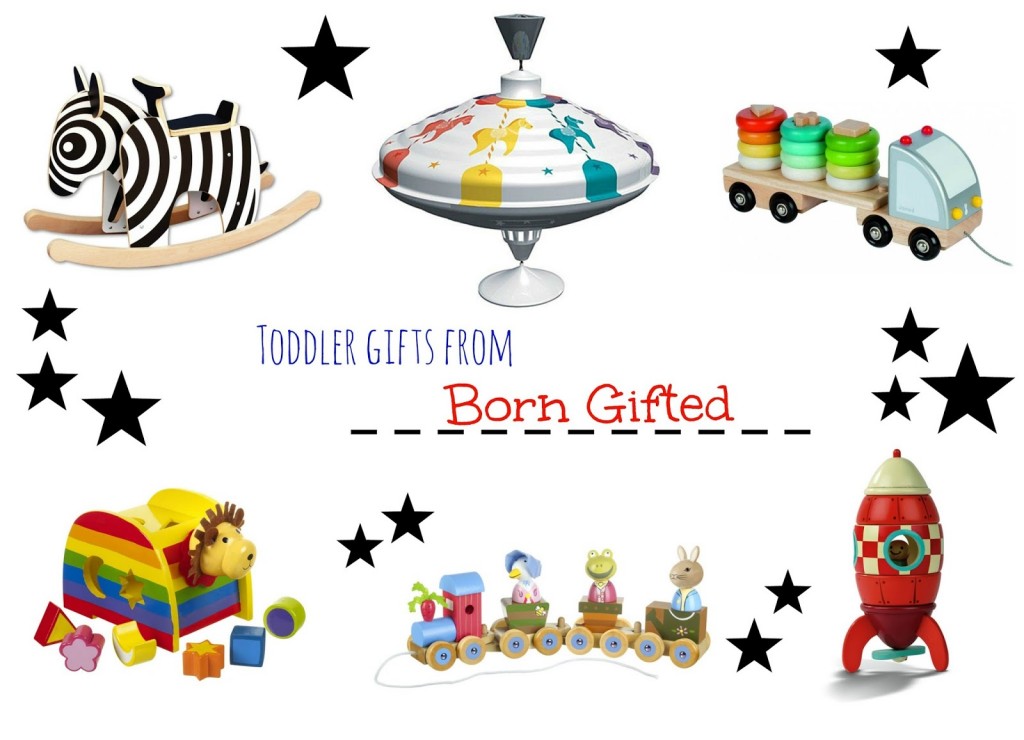 The little man is officially a toddler now and finding gifts for him has become much harder. I usually opt for wooden toys where possible, I find them much more robust and able to withstand my less than delicate little monster/man.
Born Gifted stock a great range of fun, age appropriate toys for children. From babies to big kids, from Paddington to Star Wars, there's something for everyone and something to suit every budget.
I've put together some of my favourite toddler products which would make great Christmas gifts for the little people in your life.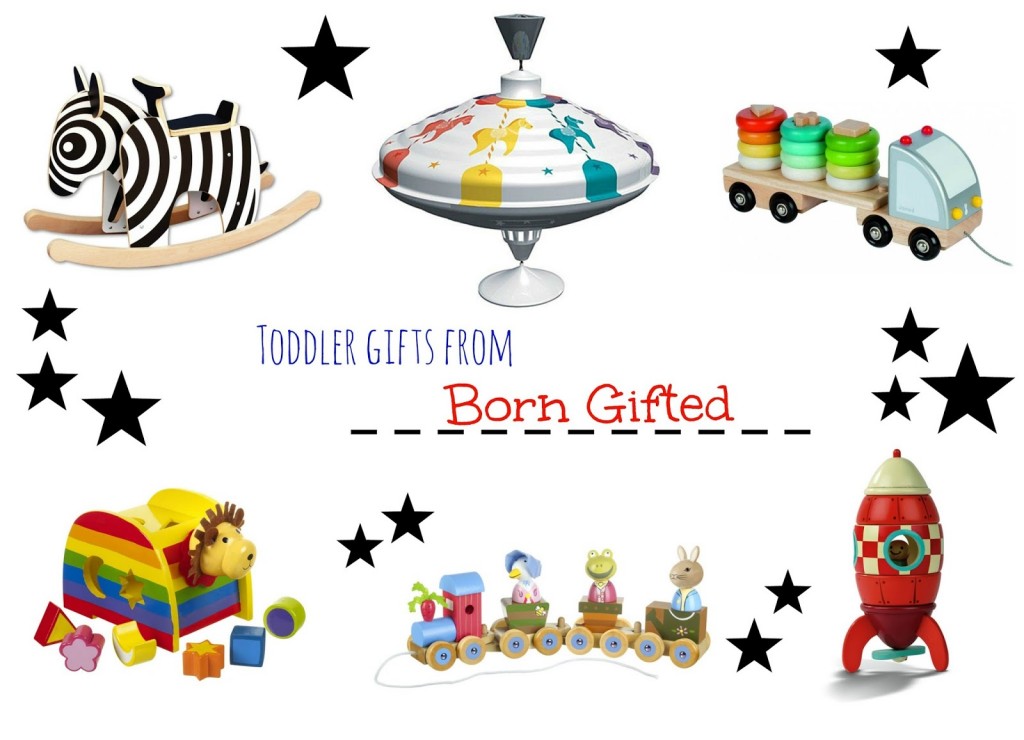 I love the Zebra Rocker. It's made from high grade plywood and solid beech which makes it sturdy and perfect for toddlers. It's suitable for ages 12 months and up and would make a great gift from grandparents.


The Carousel Spinner reminds me of something similar from my own child hood. It's a very traditional type of toy and again very sturdy.


The Sorting truck is an ideal educational toy. It's perfect for learning to count and learn colours. It's made from wood


I love the bright colours of the Rainbow Lion shape sorter. It comes with 6 different shape which can be slotted into the holes. It helps with cognitive and fine motor skill development.


The little man is completely obsessed with Peter Rabbit and trains so the Peter Rabbit Puzzle train would make a lovely Christmas gift for him. It cam be pulled along and the carriages taken apart and put back together.


The brightly coloured Magnetic rocket comes in six wooden pieces that are brightly painted in non-toxic paint. Each piece contains a magnet which means the pieces are easily put back together. It would make a great stocking filler for a toddler who likes to build.
One of my blog readers also has the chance to win a Janod magnetic rocket in time for Christmas. To enter, complete the rafflecopter form below.
Terms and Conditions
A winner will be chosen randomly via Rafflecopter
The winner will be notified via email and Twitter (if you leave your handle)
ALL entries are checked and if any of your entries are found to be fake ALL of your entries will be disqualified.
Fake entries/automated entries will be disqualified.
You will have 28 days to respond to the winning notification, if you don't a new winner will be chosen.