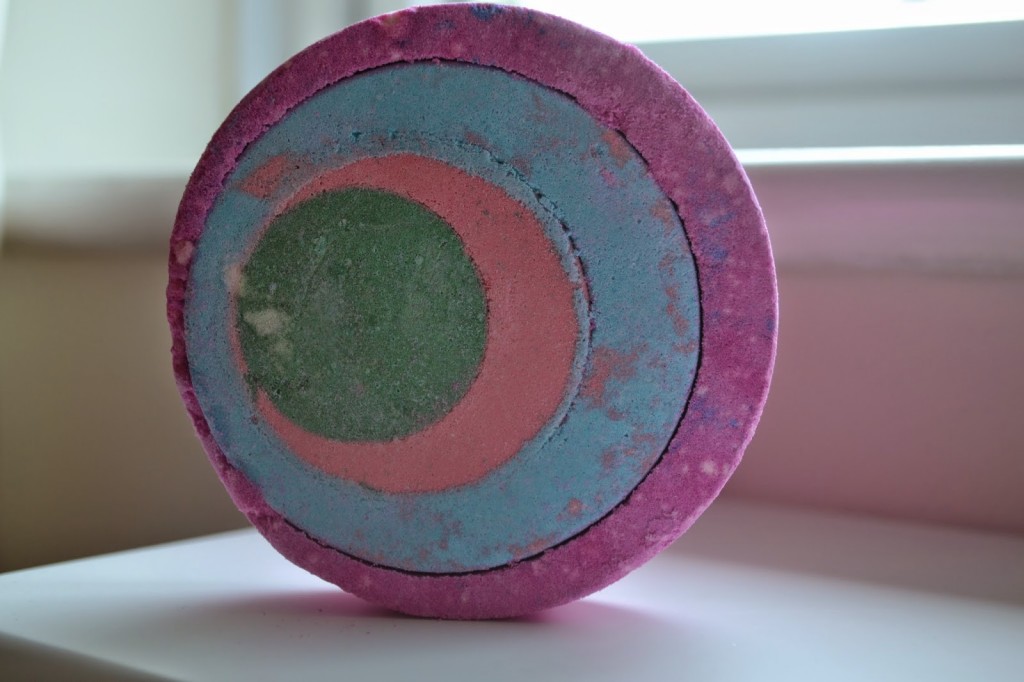 Hubby came home with a new bath ballistic the other day. so I decided to have a nice hot bath and try it out.
I can't get over how beautiful it is. It looks psychedelic and it's massive! It's definitely one of Lush's prettier products.

It's made up of four brightly coloured layers which smell absolutely amazing. The ballistic contains ginger, pepper and lemon, it smells really citrusy and fresh. It has quite a comforting and relaxing scent.

The ballistic looks absolutely stunning as it starts to dissolve in the bath. It gives a rainbow effect across the water and takes a good ten minutes to disappear completely, during which time it lets out the most fabulous smells.
Although the ballistic looks amazing and smells fab once it's dissolved in your bath that's pretty much it. The scent disappears almost instantly leaving you with bath water that looks a little like Vimto, and nothing more. It didn't leave my skin feeling any different either, it didn't feel like it had any moisturising properties and given the fact it costs £3.25 I was quite disappointed.
It was wonderful to watch the ballistic in the bath but it won't be one I use again.