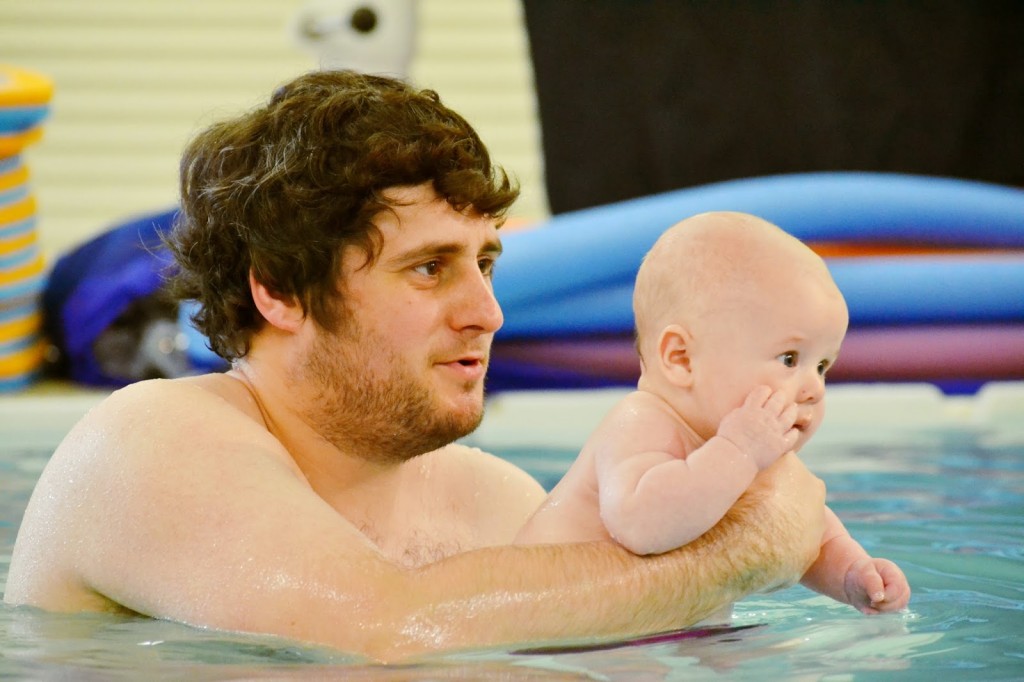 A few months ago I booked up for the Little Man to attend
Water Babies
. Ideally I would have liked to take him swimming straight away but we had to wait for availability at a local class before we could go.
I wanted the Little Man to get used to water from an early age. I want him to be able to help himself if he ever has difficulties in water. I can swim, probably enough to save my life but my hubby isn't a confident swimmer so I thought lessons with a qualified instructor would make more sense.
The term started last week and we took him for his very first swim.
Hubby took him in the pool during his first lesson as I'd mislaid/hidden so I didn't have to squeeze into my swimming costume.
Our local Water Babies class is at a Special Needs school with a hydrotherapy pool which is not only nice and warm but very clean. I think it was a great choice for a babies first swim as our local council pool isn't the best.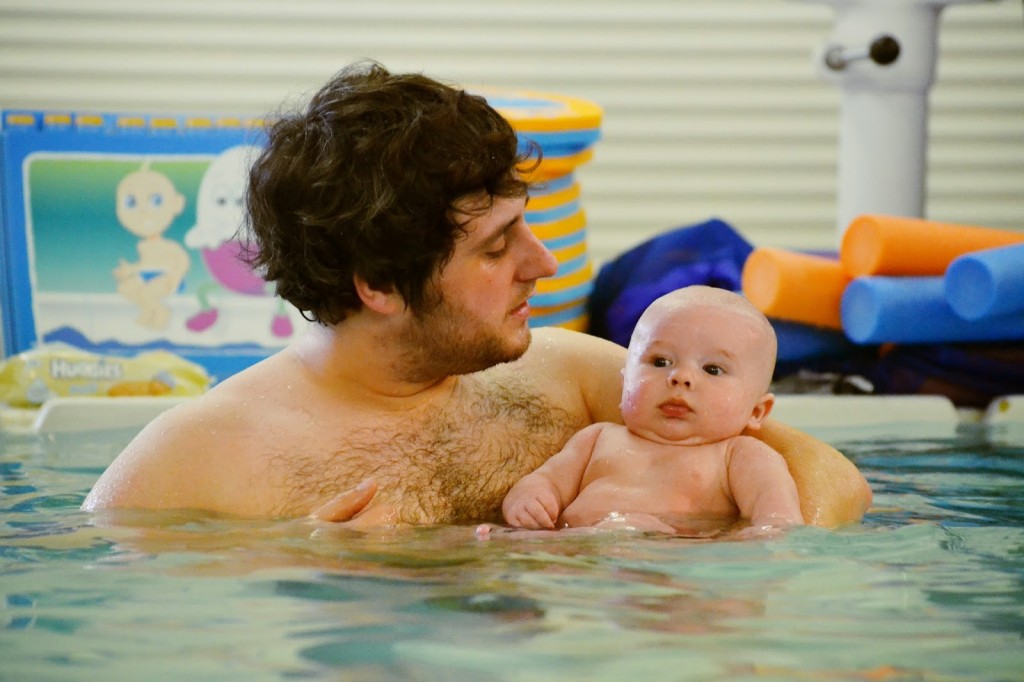 We had the Little Man all ready to swim under his romper suit when we arrived at the swimming pool. It saved time and reduced the chance of tears.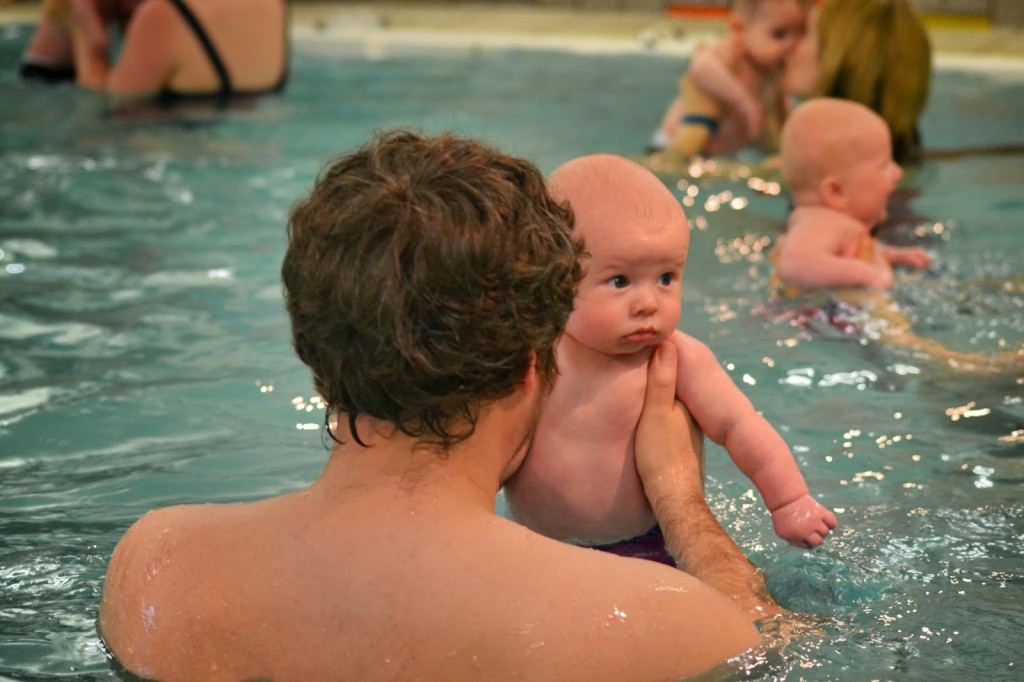 Each swimming lesson consists of various games, songs and even some underwater time! I was terrified the first time he was dipped under (it's only for a few seconds) but it really didn't seem to both him. He was more concerned about trying to splash the other babies.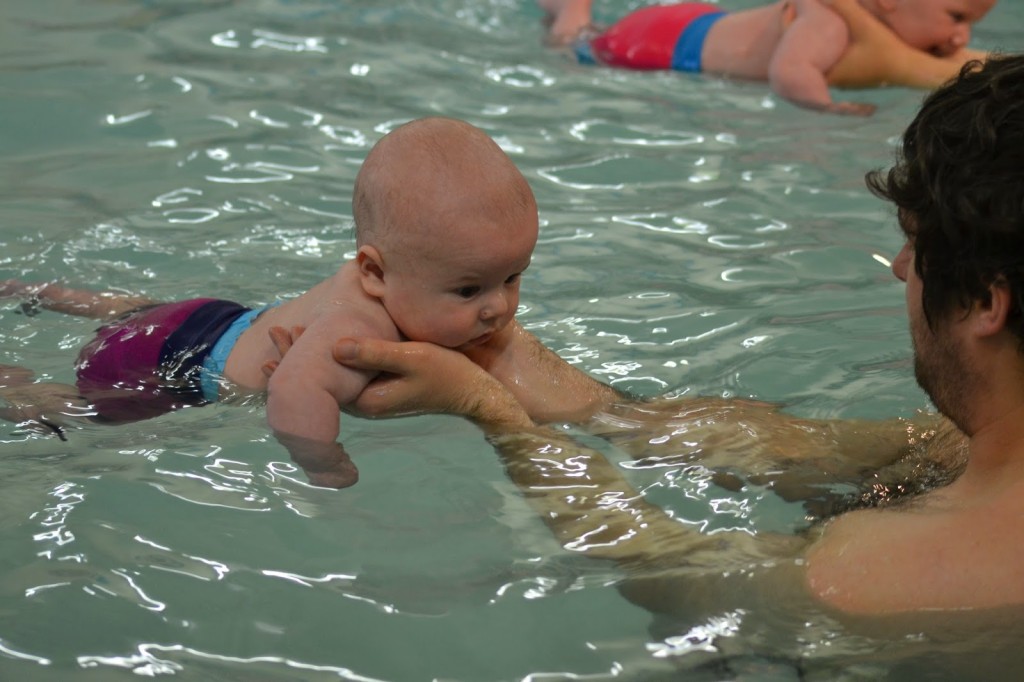 Although The Little Man didn't appear to be his usual smiley self (I'm sure it was concentration) he did seem to enjoy it, even posing for Mammy to take some pictures.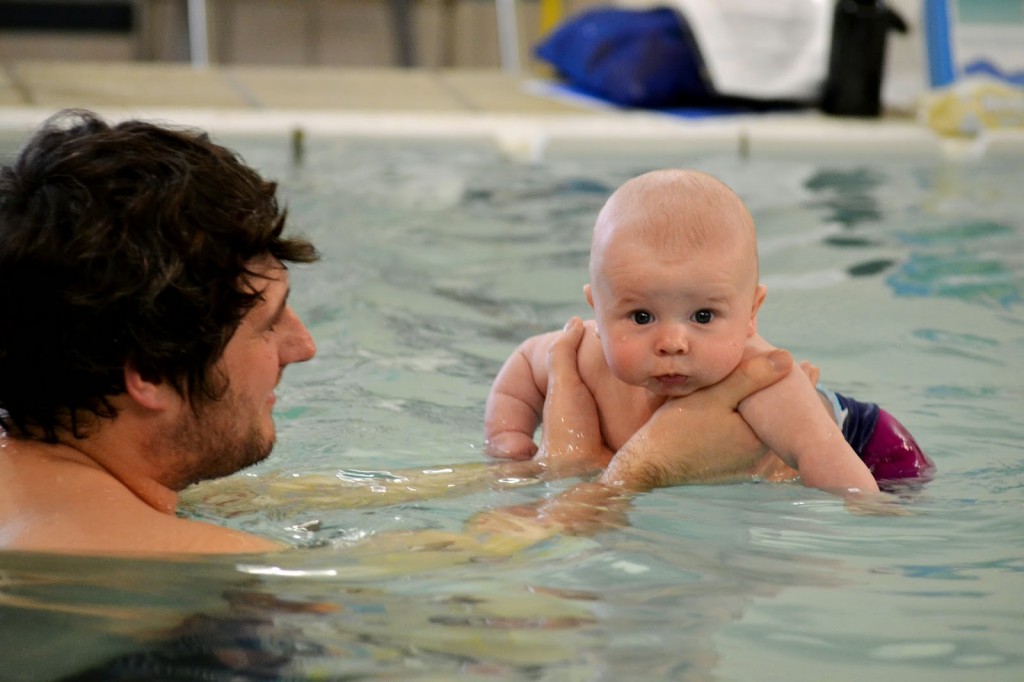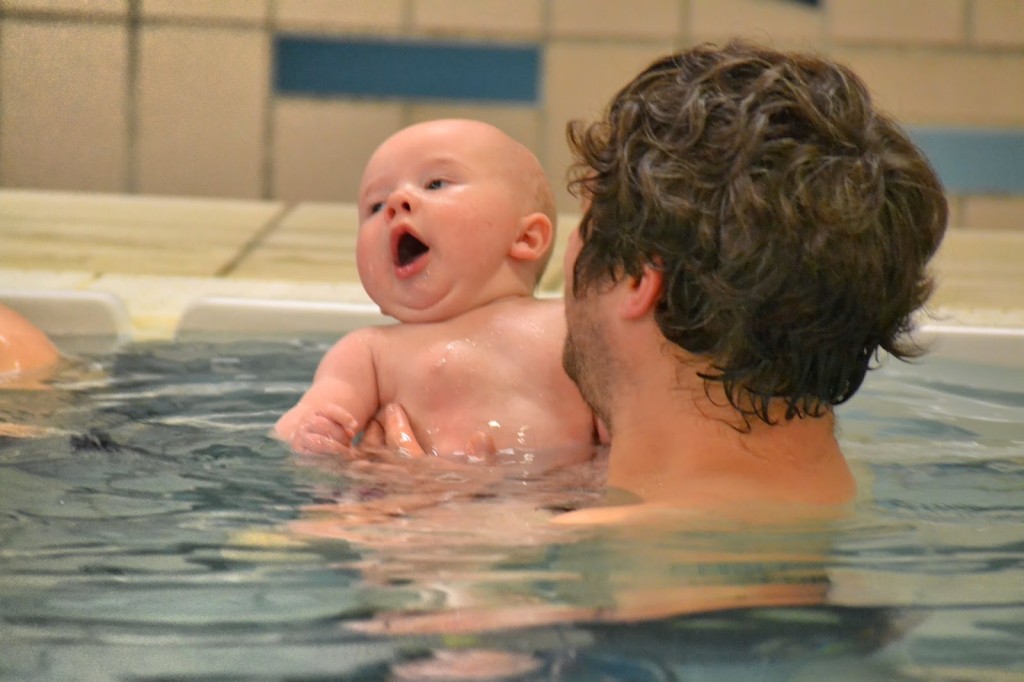 Each swimming lesson is 30 minutes long which is sufficient for a baby. The Little Man seems to enjoy it, but towards the end gets very tired which does mean he falls asleep as soon as he's back in the car.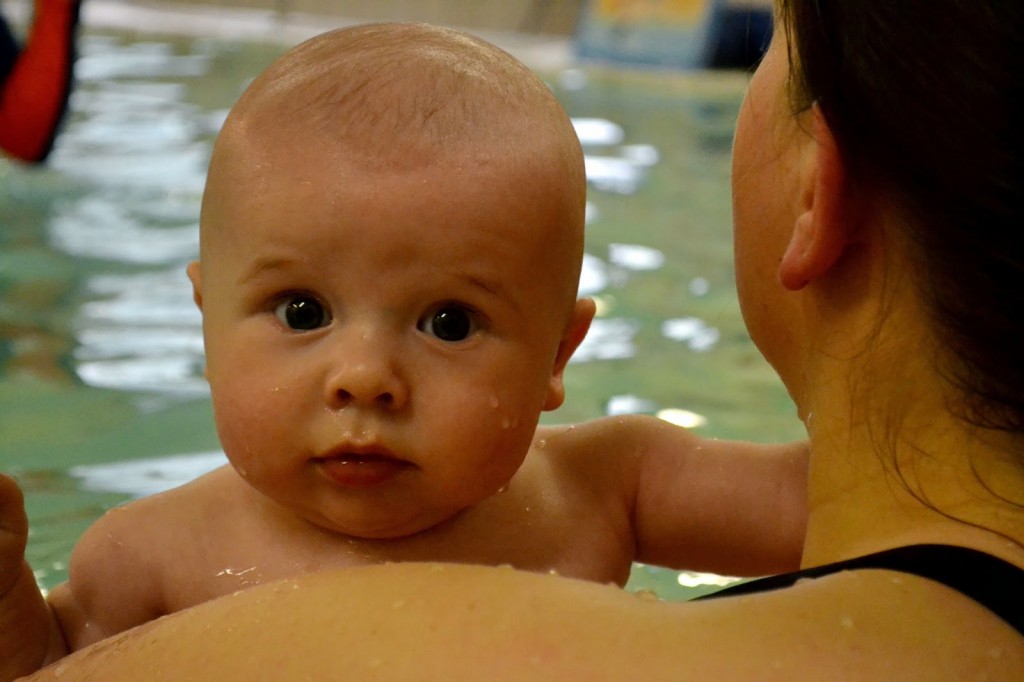 The term we've booked for has 8 lessons over an 8 week period, and whilst they're by no means cheap, I think they're worth it.
Pro's
Lovely warm and clean pool
Very small class (7 babies)
No overcrowding
No older children splashing which may frighten younger babies
Someone confidently telling you the best way to help your baby learn
Con's
Expensive
Books up very quickly
It can take a while for your class to start (I booked 2 months ago and only started lessons last week)
If you miss a lesson it's tough – no alternate classes will be offered
We've been for our second swim today (Mammy went in this time) and he seemed to enjoy it just as much. It's great sharing 'first's with my Little Man.