When you have children I think it's extremely hard to keep your relationship fun and exciting. The things you used to do as a couple are easy pushed aside and forgotten, or at least they are in our house.
Hubby and I regularly used to go out for drinks, meals or little adventures before the little man was born, but we no longer have the time, the childcare or the energy to do the things we used too.
Valentines Day is another of of those things we 'used to do'. We've made no plans this year as we have no one to look after the little man. So when
Carabella gifts
asked if I'd like to take a closer look at their
couples night in
gift box I was just a little bit excited! It sounded like a perfect way to celebrate Valetines Day with hubby without actually leaving the house.
Cara Bella sell unique gift boxes suitable for every occasion, ranging from wine tasting boxes to student survival boxes.
The gift box is beautifully packaged in an elegant black box and tied with ribbon and the contents are nestled safely beneath a layer of shredded paper.
The gift box is full of items which can help make a night in, a wonderful night in! The gift boxwould make a great wedding gift or even more so as a gift for new parents. It's a thoughtful gift for those who may find it difficult to get out or away for the night with their loved one.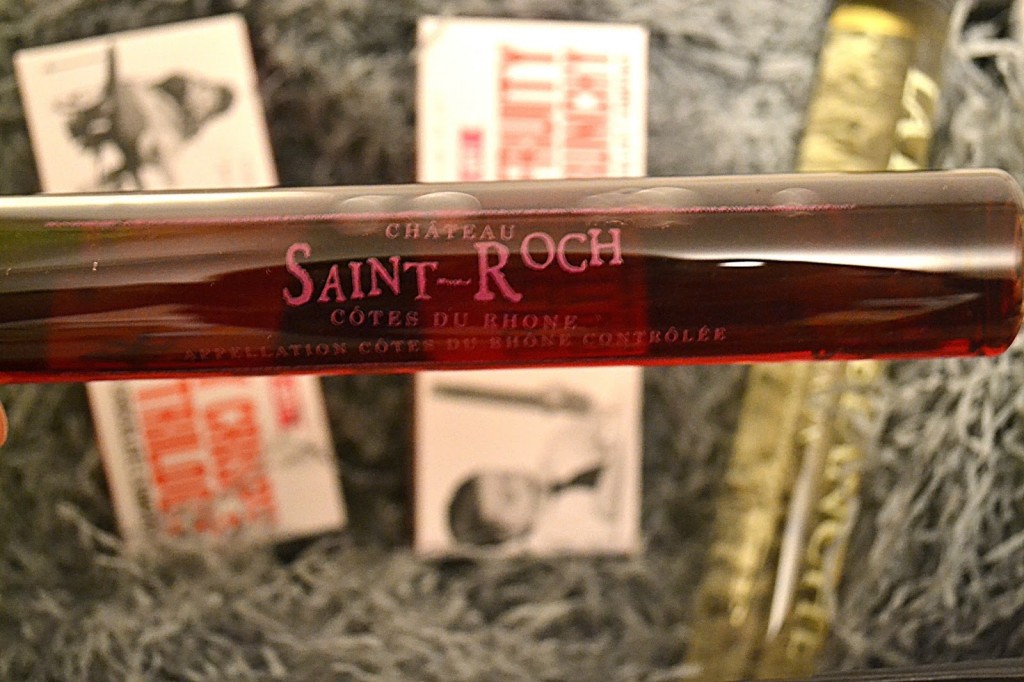 The box contains two glass tubes of wine – Château Saint Roch Côtes du Rhône 2012 French Red and Château de Taillan 'La Dame Blanche' Bordeaux Blanc 2012 White. I love the glass tube idea, it's much easier for posting than a standard wine bottle. The tubes do only contain 100ml of wine though, which is slightly less that a small glass of wine, but it's enough for a drink for two.
Next up are two chocolate bars – Toffee Trilogy and Lovely Fruity Nutty Crunch from the Grown Up Chocolate Bar Company. Each bar is divided into two, so they're ideal for sharing with someone special.
The Toffee Trilogy is absolutely divine. It tastes a little like a super posh Toffee Crisp bar and I may or may not have eaten all of it before my hubby even got a chance to sniff it. Both chocolate bars are high quality and taste delicious, I'll definitely keep an eye out for The Grown Up Chocolate Bar Company in future, I'd love to try some more of their flavours.
The gift box also contains two products from
Lola's Apothecary – pure essential body oil and the Lavender and Chamomile pure essential bath oil. I love Lola's Apothecary products. They're so beautiful to look at and they're also made with natural ingredients, so don't contain unnecessary synthetic additives or nasties.
The body oil can be massaged all over body on damp skin, so the perfect excuse for a massage after a nice romantic bath. You can also use it on dry skin for intensive moisture.It has a soothing scent and is extremely moisturising without being greasy or sticky. The bath oil looks beautiful in it's little glass bottle. The oil contains pieces of lavender and the smell is amazing, it's a lovely addition to a steamy hot bath.
The couples night in gift box costs £35 from Cara Bella Gifts and can be ordered online. You can save 10% on your order and get free delivery on your order if you use 'Valentine10'.
I think the gift box is a lovely idea, particularly for couples who don't have the luxury of being able to have a night out when they feel like it, The goodies inside the box, together, can help create a lovely night when little people have gone to sleep! The goodies ase perfect to enjoy together after a tasty home cooked meal or simply just to enjoy some time together as a couple. You don't need to leave the house to take some time to spend as a couple and celebrate Valentines Day.
What will you be doing for Valentines Day?