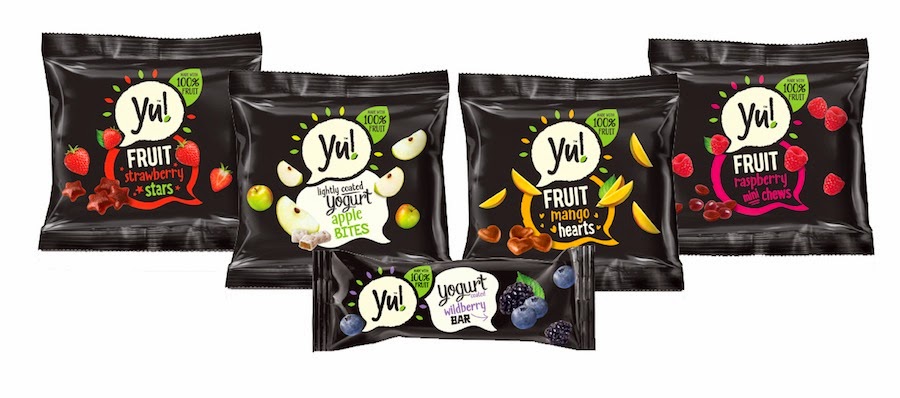 I've mentioned Yu Healthy Snacks on my blog previously, so when they got in touch and asked if I'd like to try some of their newer products I was keen to give them a go.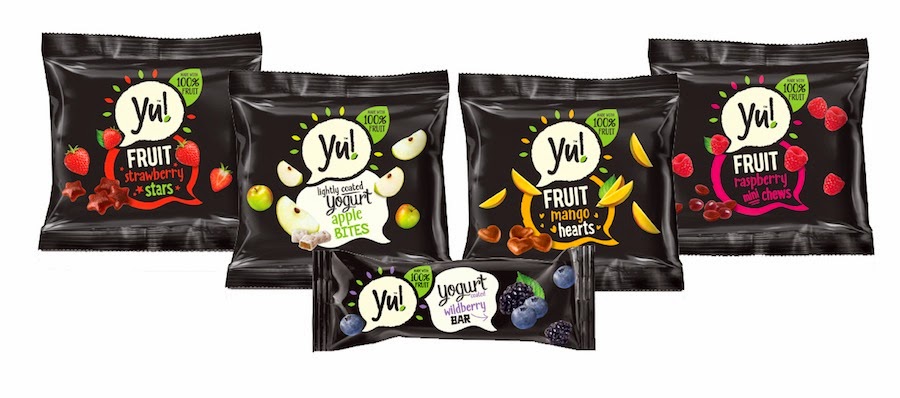 Yu! create tasty healthy snacks suitable for the whole family. They're perfect for school lunch boxes, handbags or a snack at work.
Made from dried fruit these tasty little snacks make up one of your five a day and are high in fibre with no added sugar. They taste naughty, but they're not!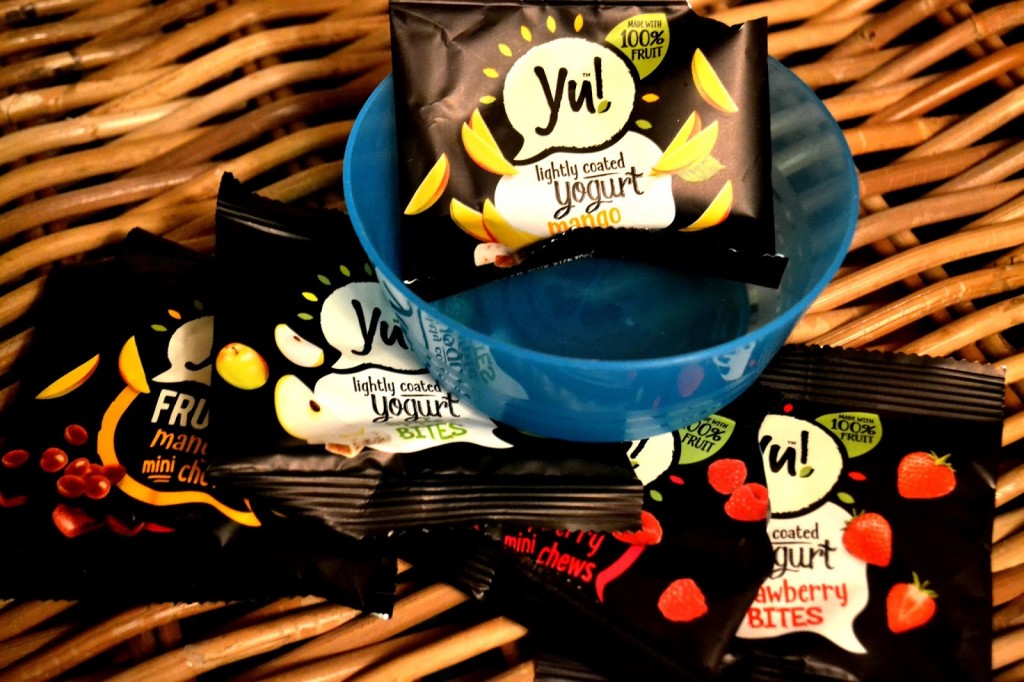 The Mango mini chews and Raspberry mini chews are delicious. They're mouth wateringly fruity and tasty just like little sweets. They're great for a late night pick me up on a night shift at work.
Strawberry hearts are super cute little treats in the shape of a heart. They're tasty and sweet and work amazingly well on vanilla ice cream.
I think the mango bites are my favourite. I could happily snack on them all day. I find them extrenely moreish, but it's much more reassuring to know they're a healthy osurce of fibre with no added sugar, I feel much less guilty snacking on them,.
The Apple bites were my least favourite our of the ones I tried from the range. I found the taste less fruity that the others and I didn't think the yogurt coating worked too well with the flavour.
You can find Yu! snacks in the baking section of both Tesco and Sainsbury's and you can also purchase them from Waitrose. I love Yu! products, they're tasty but without all the junk and nasty additives, I just wished my local stores stocked more of the range.