You may know from some of my previous posts and my blog design that I adore all things floral. The ditsy whimsical look brightens up my day. I love vintage furniture, strolling through the flower markets in London and the mismatched jumble of random prints now often only found in antique shops.
I suspect I should have really be born in the 50's, even the fashion suits me down to a tee. The feminine cuts and flattering designs are perfect for curvy ladies like me.
Our bedroom is a relaxing mix of pale blue walls, white wooden floors and upcycled white antique furniture. I painted all of the furniture myself and bought a selection of mismatched photo frames to create a romantic and calming retreat. I love finding old things and bringing them back to life, though I don't have as much time to get creative like I used too, a small child and full time work means I often head to the high street to satisfy my floral obsession. Whilst the items may not be old, they're equally as beautiful.
I was recently asked to be a brand Ambassador for Graham & Brown, a fantastic company offering beautiful home interior products and inspiration. I'm already obsessed with looking through the website for inspiration for our home.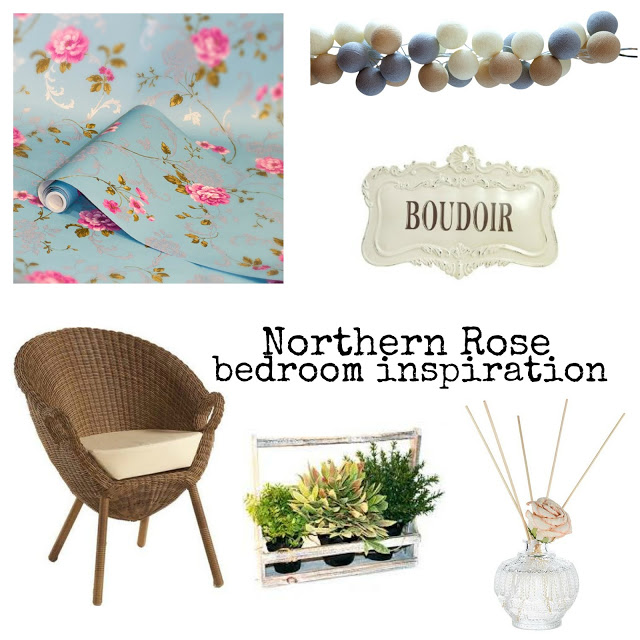 Their Wallpaper of the Year for 2015,
Northern Rose wallpaper
will be moving into our bedroom very soon. It's bright and bold but still has the vintage charm that I love. It fits perfectly into my shabby chic boudoir and I've been on the hunt for some accessories to compliment it.