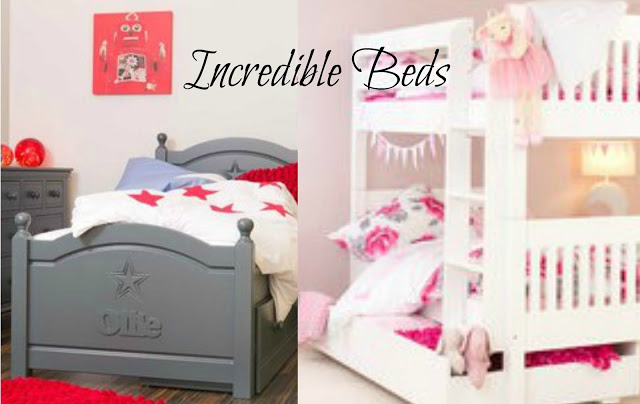 The little mans nursery is slowly being updated into his big boys bedroom. I've spent hours scouring the internet for inspiration and ideas and I've found myself becoming obsessed with Pinterest.
I've found some gorgeous bedroom items during my searches. The world of children's bedrooms is a little bit amazing!
Beds
The world of beds has dramatically changed since I was a little girl. You can buy bunk beds, cabin beds, mid sleeper beds, and a multitude of other types of beds, you can even buy personalised beds!
Bedding
I can't believe how many bedding options there are for children. Two of my favourites come from George at Asda. I absolutely adore the Very Hungry Caterpillar set. We love the book in this house. The set is quite simple but easily identifiable for younger children,
Furniture
I love simple furniture with plenty of storage space. These two from Ikea and perfect. Although I really like the blue colour I think it would make the little mans room quite dark, whereas the white one has lots of space for clothes and is bright.
Rugs
Next have a great range of bright, colourful and fun rugs for children. I love the brightly coloured striped rug, as it has lots of colours running through it, it'd still be suitable if we changed the little mans decor at a later stage.
My next task is to find some uber stylish storage for the little mans fantastic toy collection.
The products featured above can be bought from retailers – OllieandLeila, Ikea, Asda and Next if you'd like to order any.
The little mans bedroom is a work in progress. I'll be sharing some pictures and updates shortly and hopefully the finished look.