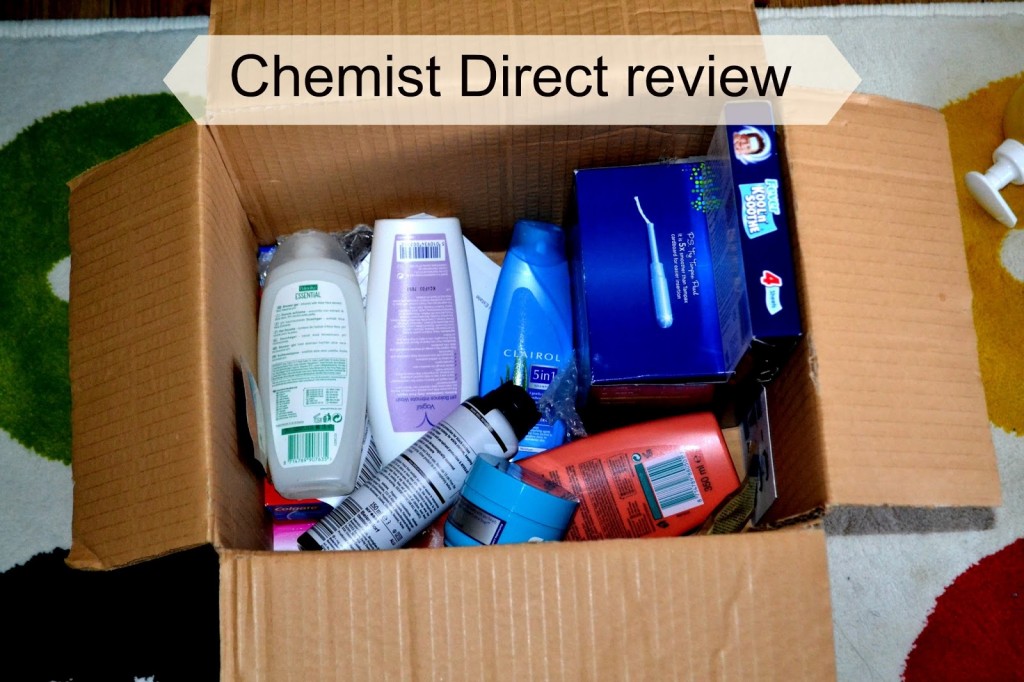 I'm a huge fan of shopping online, particularly for none clothes related items. It's much easier to pick and choose and delivery is a breeze. I often find much better bargains when I shop online as there's always the opportunity to use discount codes or free delivery offers.
I usually buy my pharmacy and drug store supplies from Boots so I can collect the Advantage card points, though their products are often not the cheapest.
I found the website easy to navigate and each product is pictured with plenty of detail. Chemist Direct are GPhC registered and a regulated pharmacy.
Chemist Direct offer free delivery on orders over £40 and have good savings on well known brands across their site. You can even get your prescription online.
Once I'd filled my basket, I completed the check out and was sent a confirmation of my order via email. My total order cost £51.32 and contained 19 items including bath and body care items and baby formula.
After 10 days I'd heard nothing more about my order, so I logged into my Chemist Direct account on their website and contacted them via their live support option. I was able to speak with someone quickly and easily who chased up my order.
After a short discussion online, it transpired that my order was delayed because one of my items was out of stock. The member of customer service staff told me that I should have been notified via email about this, but it hadn't happened. I asked whether the rest of my order could be sent out without the delayed item and then that product sent at a later date but was advised that, that wasn't possible. Rather than doing this the customer service member offered to remove the item completely or cancel the order, which I found a little strange.
After a further three days I received an email to say my order had been dispatched and it arrived via courier the following day. The items were well packaged but one of my products had leaked into the bottom of the box.
The rest of my items were fine and I was pleased with my purchases and the savings were good on most products. I found bath and body care products about a third cheaper than the high street but the baby formula was about 20% more expensive.
I would possibly order again if I had no urgency for the products. I think Chemist Direct would be a good place to stock up on essentials at a cheaper rate than the high street.
*I was given £50 towards my order. Opinions are honest and my own*