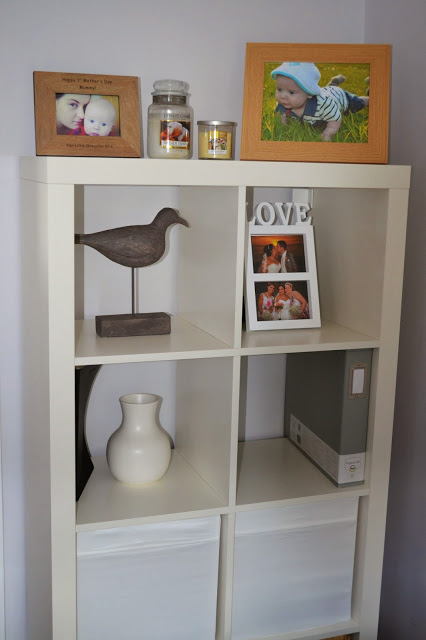 I love updating our home. Shopping for furniture, lusting over paint charts or flicking through home interior magazines are all things I enjoy.
We're slowly in the process of redecorating and revamping our home and garden. We decorated quickly when we moved in due to the fact we were getting married less than 6 months later with the intention of making some changes once the wedding was over. As it happened, when we returned from our honeymoon, the little man was already hiding in my tummy! Other priorities came before decorating and making changes to the house, but now there are no massive life changing events on the cards we can concentrate on updating our home, making it more comfortable and potentially making it easier on the eye for the housing market.
My least favourite part of the house at the moment is the dining room. It's become a bit of a dumping ground and I feel stressed and irritated every time I go into it. Our kitchen and dining room are open plan and our kitchen is a rather bright and hideous glossy red. It's not something we can afford to change at the moment, so it's a case of trying to draw attention away from it, and avert or visitors eyes.I've been challenged by
Legal & General
to pick our some things in my home that need to be refreshed. I could have written a long list, but I've picked out the two that I think need updating most urgently.
We have a cheap and simple Ikea unit which is home to a variety of junk. It's a bit battered, it started it's life in Ikeas Bargain Corner and was in our old house for a couple of years before being transported to this one. It's seen better days and could really do with being upgraded.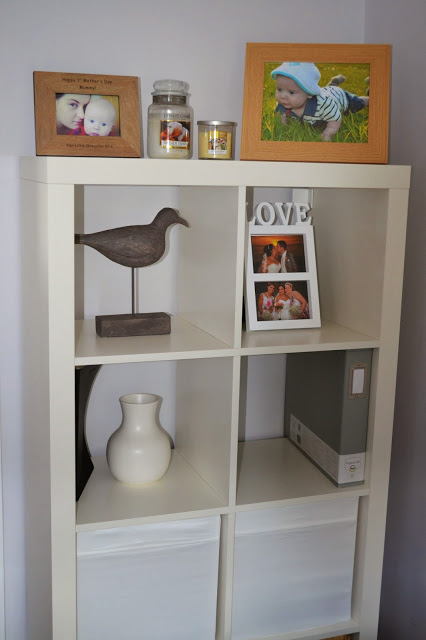 I would love to replace the unit with a traditional style dresser with plenty of storage at the bottom and shelving to display pretty things at the top.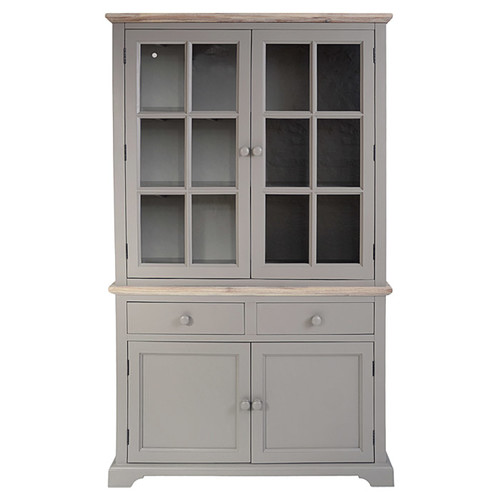 I love
this beautiful display dresser
from
Wayfair.
It's simple but looks elegant and would look perfect in the corner of my dining room. It isn't cheap some it's probably not something I'll be buying anytime soon but I'm sure I can add it to my wish list. There are other ways I could freshen up the unit we have, introducing brighter colours and pretty accessories could totally change the look of both the unit and our dining room.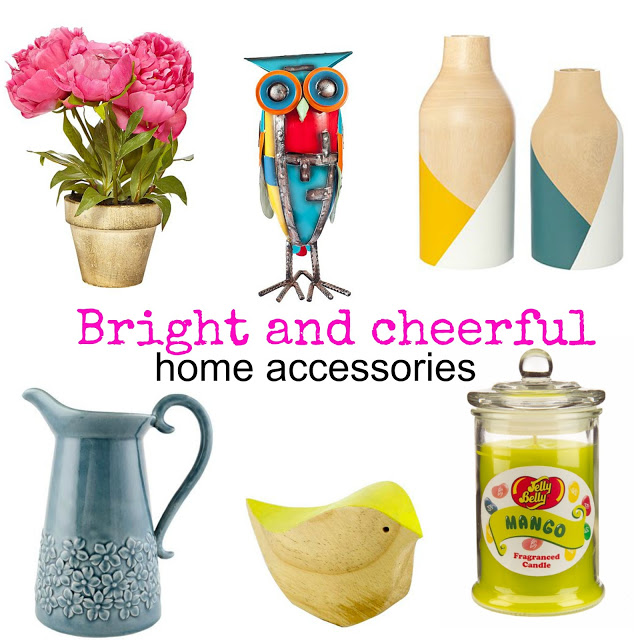 Bright artificial flower / wooden vases / brightly colour owl / pretty blue jug / yellow bird / melon candle
Another thing in our home that desperately needs refreshing is our sofa. It's not particularly old at 2 and a half but it's become dull and dreary and isn't really suitable for a home with a messy 16 month old child! It's not something that can be replaced so we're looking at freshening it up, giving it a new lease of life and making it look like a different sofa.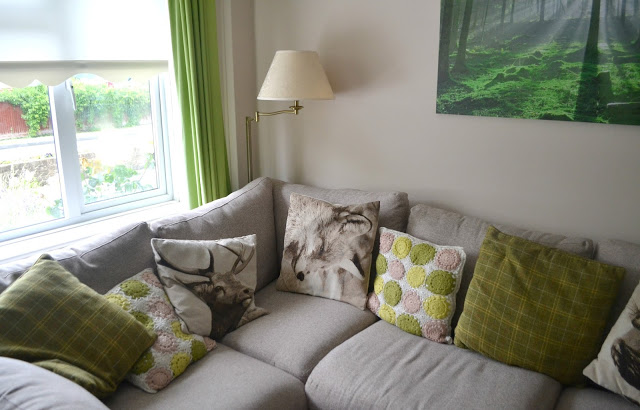 It's none offensive but my cushions are looking a bit drag and dull and could do with a bright new look, especially for the summer. The sofa is easy to freshen up, an array of bright cushions and a pretty throw can easily make it look like a completely new piece of furniture.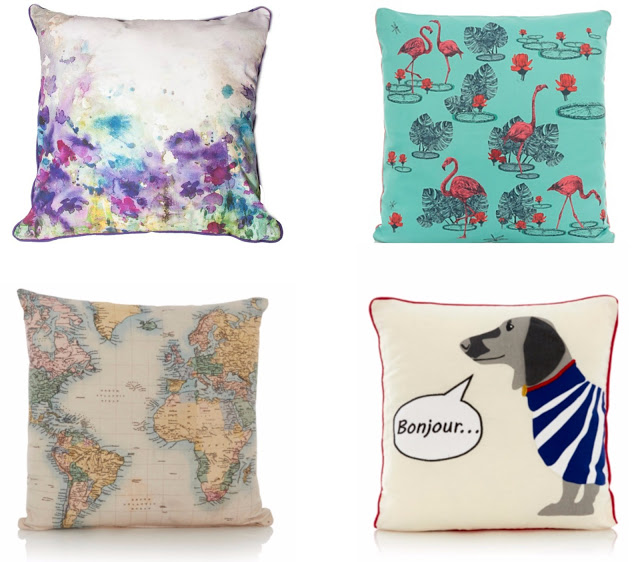 Meadow cushion / Flamingo cushion / World map cushion / Dog cushion
Once our garden is finished we will be going room to room to update and refresh, so look out for the posts!
*Collaboration with Legal & General*
Find out more about the home contents services at Legal & General