I was recently invited to the beautiful Oulton Hall, a stunning 18th-century mansion just outside Leeds for a blogger event. The event was in conjunction with Asda Little Angels nappies and Myriad PR, and boy, it was a good one!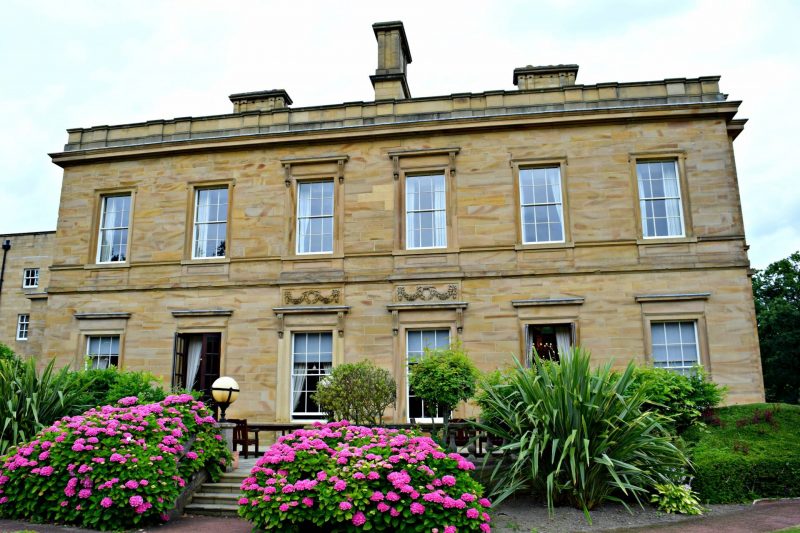 We arrived just after lunch and were greeted with a glass of champagne and a selection of scrummy food. It was great to meet the other bloggers, the Asda Little Angels rep and the lovely people from Myriad PR.
The reason for the event was to introduce us to the full range of Little Angels products. We've used quite a few of their products since the little man was born, but there were products that I hadn't heard of, so it was great to hear more about each of them.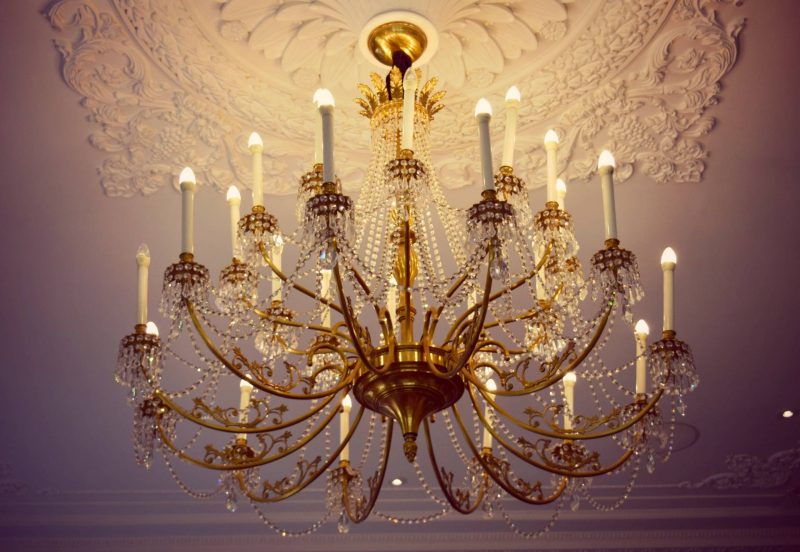 We learnt lots about Asda Little Angel's and their Bump, Birth and Beyond range which takes you all the way through from day one.
In a recent survey, Asda Little Angels out-performed Pampers and Aldi Mamia in all categories, ranking highest in terms of value for money, overall quality and absorbency. Bearing in mind that you'll change your child on average, 4500 times during their time in nappies, it makes sense to chose a brand that is reliable as well as cost effective. AND if by any chance you're not completely happy with Little Angels nappies they we will refund you or replace them.
Asda's Little Angel nappies include :- Newborn, Newborn with Dreamskin, Comfort Dry, Supreme Protection, First Pants, Potty Training Pants, Bedtime Pants and Mats and Swim Nappies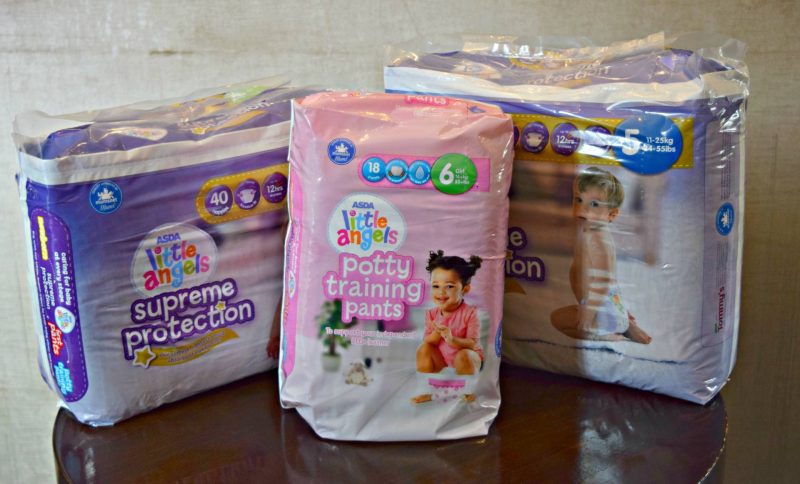 Newborn – available in sizes 0-3. They come with a wetness indicator line (when the yellow line turns blue it shows that the nappy is wet). They're soft and gentle against new skin and are made using protective and breathable materials.
Newborn with DreamSkin technology – available in sizes 0-3, they have the same features as the normal newborn nappies but also feature DreamSkin technology – a special polymer which is clinically proven to soothe and protect skin. It helps to regulate skin temperature and helps to keep skin moisturised so it's perfect for newborn skin. Asda are the first brand to use DreamSkin technology in their nappies.
Comfort Dry – Asda's biggest selling nappy. It's as absorbent as the leading brand and offers comfort and dryness at a very reasonable price.
Supreme Protection – Asda's softest and most absorbent nappy. They offer 12 hours of dryness and include super stretchy sides and a super secure back elastic. They're great for little people on the move. We used them for the little man and found that they never leaked and never caused any kind of soreness on his bum.
First Pants – perform like nappies but look like pants. They're ideal for using when you're introducing potty training. They also now have the fab Peppa Pig design which my little man loves. We use them at night as he's dry during the day and they're great at keeping him dry and comfortable.
They absorb up to 30 times their own weight and offer up to 12 hours dryness protection, day or night. The special aqua lock™ layers help keep baby's skin dry to reduce rashes and skin irritation, the last thing your toddler wants as they begin to gain their independence.
Potty Training pants – they're slightly less absorbent than the other Little Angel nappies, this is to encourage your toddler to use the toilet and realise that he's wet. They're suitable for kids weighing 16-25kg and come in different designs for boys and girls.
Bed Mats – are great for a variety of things. Not only can they be used on toddler beds, they're great as maternity mats or to use if you have an unwell child.
Swim Pants – with tab closing sides on the extra small size they're great for getting onto a wriggly child. The larger sizes are pant style and absorb and contain poo without leaking or swelling.
Bedtime Pants – are suitable for children aged four to 12 who need a little reassurance during the day or night. They pull up and down like normal underwear and feature discreet designs and flexible sides. They are available in medium (4-7 years, 17-30kg) and large (8-12, 24-50kg).
ASDA Little Angels nappies are £3.75 per pack, or three for £10 which I think is a great price. They have the Mumsnet Approved badge of honour and are associated with Tommy's charity.
Once we'd learnt more about Little Angels nappies we were able to use the spa facilities at Oulton Hall. Kirsty from BusyWorkingMummy and I relaxed in the jacuzzi before being treated to a neck and shoulder massage and a file and polish. It was a rare, child free treat that was very much appreciated.
I got to meet some lovely local bloggers too, particularly Nikki from Keeping Strong and Moving Forward, Lindsay from Newcastle Family life and Deborah from Country Heart and Home.
Thanks to Asda Little Angels and Myriad PR for such a lovely blogger event.
*I was invited to the event and my travel and treatments were paid for.