"You are the bows from which your children as living arrows are sent for

th"
Kahlil Gibran
A blogging resolution for me this year is to take part in more linkies, particularly any photo based ones. The little man is changing and growing up more each day so it will be a great way of recording his changes.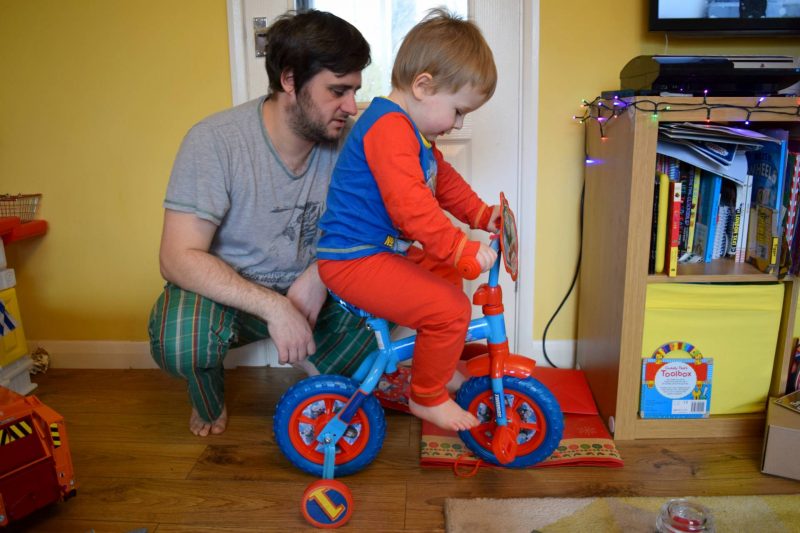 I thought I'd share a picture from our Christmas, we had a nice quiet festive period and spent time with the people that matter. It was the first year the little man has understood what is going on so he was so excited.
The little man perfected his balance bike months ago so we thought the next step would be to buy him a 'big boy bike' for Christmas, Thomas the Tank themed of course. He's not completely taken with it yet as it's a little big and he has a tendency to topple over. I does like sitting on it or wheeling it round the house though. I think in a month or two, he'll be confident enough to venture outside and then the fun will start!
A rare family photo of the three of us. I'm usually the one behind the camera so I don't often end up in pictures with the little man. Another resolution for me this year, get in on the photo's! No matter how I feel about what I look like, I want the little man to know his Mother was actually around when he was grown up!
Each week I'm going to (try and remember) to post a photo of the little man's adventures and take part in Living Arrows!