From the little man being a baby, we've read to him daily. He has a huge collection of books and loves to look through his book shelves by himself. Although he cannot read yet, he flicks through the pages and tells himself stories in his own way.
I was a bookworm as a child and loved being sucked into a story, whiling away hours curled up with a book so I'm glad the little man is following suit.
We were recently asked if we'd like to try out a book subscription service from The Happy Book Club which is aimed at pre-schoolers and young children.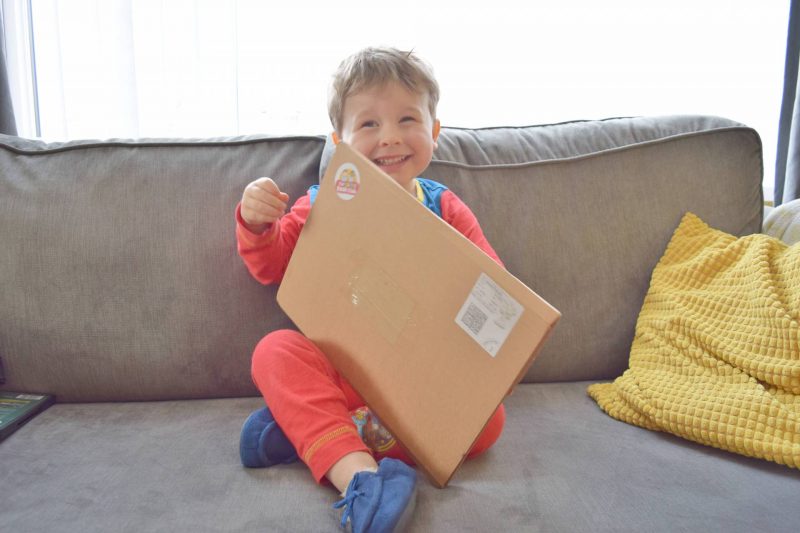 The Happy Book Club send a mystery package through your letter box each month which is tailored to your child's age ( 0-2, 2-4 or 5-7 years). Each package will be themed and will contain 2 books and a craft or activity that is connected to the theme.
I loved the detail in the packaging and the fact it felt like we were receiving a really special gift through the post.
The vision of of The Happy Book Club is :-
1) To improve children's enjoyment and competence of reading.
2) To allow opportunities for children to express and enhance their imagination, creativity and inquisistiveness.
3) To bring families together.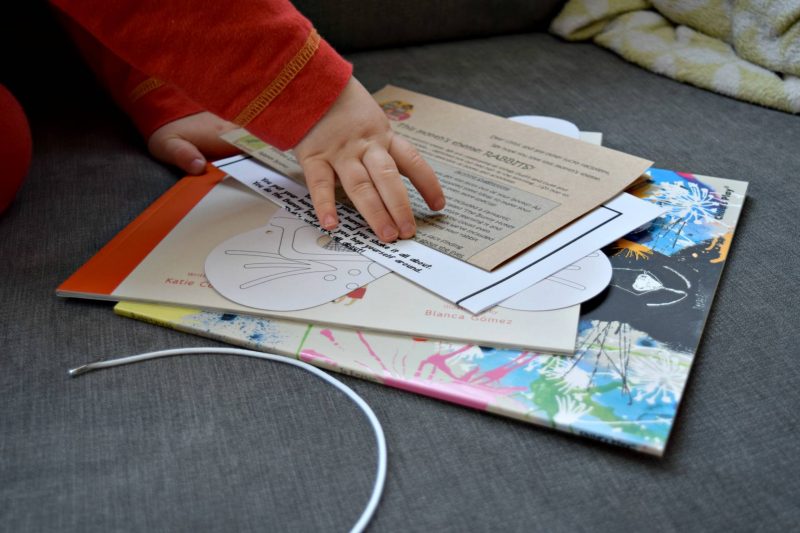 This months theme was RABBITS and included in package was two books : –
Dear Bunny by Katie Cotton
Dear Bunny is a short book which is ideal as a bedtime story. It's about a little girl who write to her bunny, telling him all the things she likes about him. The illustrations by Blanca Gomez are beautiful and really unique for a children's book. The story has a simple message about learning to be grateful for the things we have, especially our loved ones.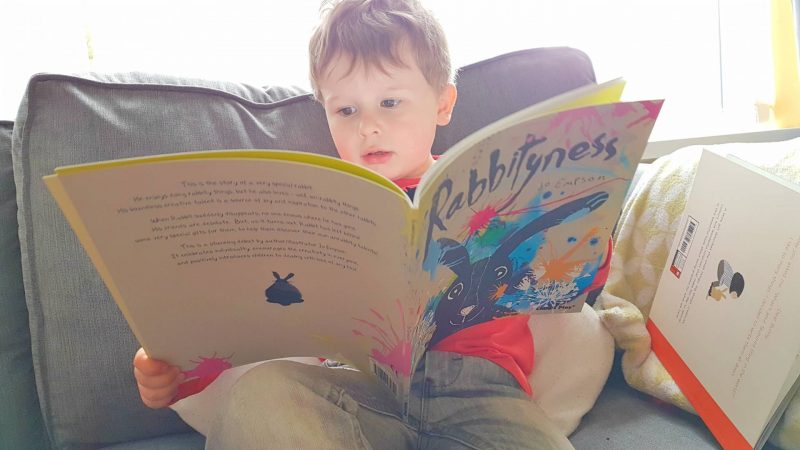 Rabbityness by Jo Empson
Filled with beautiful vibrant illustrations, Rabbityness is a simple way of explaining to children how the loss of a loved one can affect those around them. Despite it's subject topic, it's a really nice book and a simple way for chillren to learn about death without being scary or complex.
We have a LOT of books for the little man. In fact it's a little ridiculous so I'll admit I was a little wary about reciving books without being able to choose. but when we opened the package I was pleased to see two books we didn't have and hadn't read. Thumbs up straight away from me.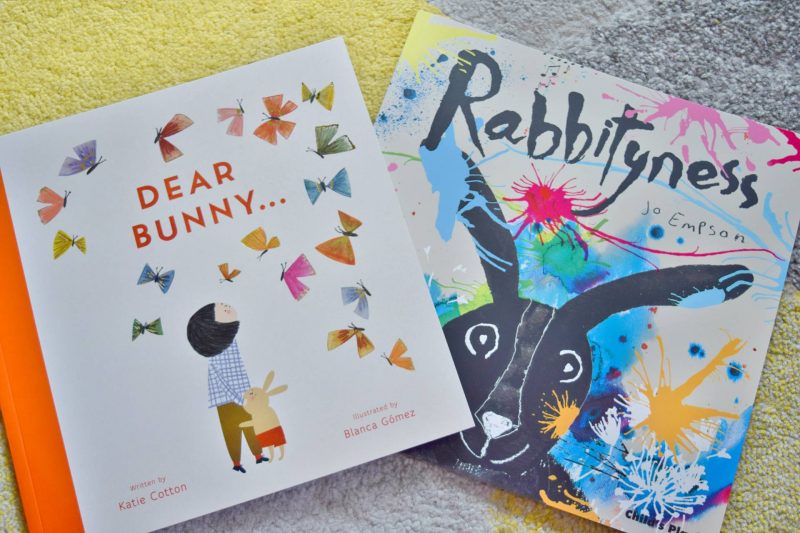 As well as the lovely books, the package included a a rabbit mask which could be coloured in, a song about rabbits and an information sheet telling you all about the contents of the package and the charity which The Happy Book Club have donated too.
The monthly subscription costs £15.99 which may seem a little pricy but when you think of the individual costs of the each book ( £5 plus on Amazon), the delivery cost and the fact a donation is made to a charity each month, it isn't really that expensive. If you sign up to a 12 month subscription as the monthly price tag works out at £13.33, so in turn, saves you money.
I really like The Happy Book Club subscription service. It's ideal as a monthly treat for little people and I think it'd make a great gift idea.
If you'd like to try The Happy Book Club subscription service, you can read more about them here. They can also be found on Facebook, Instagram, Twitter and Pinterest.
* We were sent a one monthly sample of the subscription service in return for an honest review.