I love an excuse to pamper myself and have five minutes peace so when the lovely people at WOW free stuff offered to send me a little gift I was happy to accept.
WOW free stuff offer a range of free samples of perfumes, makeup and beauty products and it's a great way to try out products without having to spend a penny.
The Burt's Bees Essentials kit is filled with 5 trial sized Burt's Bees products which are really handy for popping in your bag or taking with you for an overnight trip.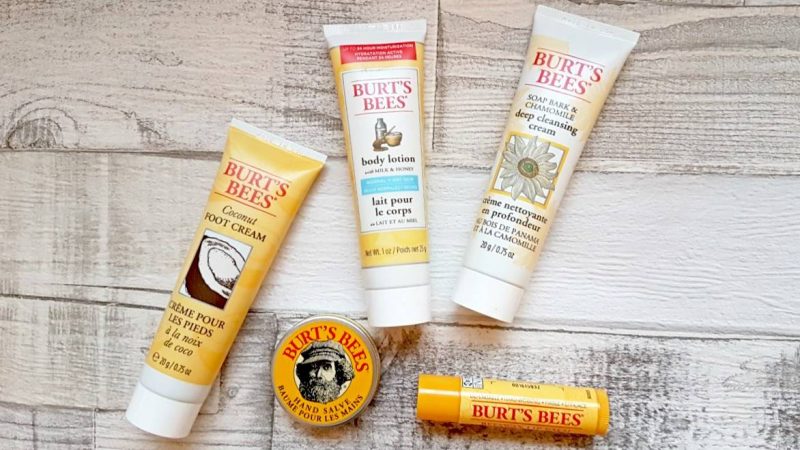 The Beeswax Lip Balm is one of my favourite Burt's Bees products, it's moisturising and is ideal for using in the colder weather. It moisturises and softens dry and cracked lips and the peppermint leaves a cooling sensation. I love that it doesn't feel sticky and simple soaks in whilst leaving your lips feeling lovely.
Soap Bark and Chamomile Deep Cleansing Cream gently removes makeup and dirt from your face whilst leaving your skin feeling soft and moisturised.
Milk and Honey Body Lotion is another great product. I hadn't tried it before receiving the Essentials Kit's but I'll definitely be buying the full size one. It's light weight but really moisturising and soaks into your skin quickly without leave any stickiness.
The Coconut Foot Cream has a thick, oily consistency and is best applied at night. It's my least favourite product in the kit but it does really soften the skin on your feet.
The Hand Salve is really good for massaging into dry and damaged cuticles. It comes in a small tub and has an oily consistency when warmed up. A tiny bit goes a long way and the small tub included in the kit will last me for ages.
I love the Burt's Bee's Essentials Kit. It's a great way to try out some of their best selling products before splurging on the full size containers.
If you'd like to try out the Burt's Bees set yourself, please complete the rafflecopter form below.
Win Burt's Bees Essential Body Kit

Terms & Conditions
There is 1 UK winner who will win the Burt's Bees set above.
Prize will be sent to the winner by WOW Free Stuff
The winner will have 14 days to respond to winning email before another prize winner is drawn.