When we bake, the little man loves pressing the buttons on my huge silver food mixer but for obvious reasons I'm a bit reluctant for him to get too close. However, the recent arrival of the Casdon Kenwood Titanium Mixer means he can get involved while we're baking and I'm less worried that he'll loose a finger. The mixer is designed to be true to life but in a child friendly way.
There are two different ways that the mixer can be used –
Children can turn the handle on the top of the mixer which manually turns the attachments within the bowl. I think this is a great way for younger children to get involved, especially those who may be a little worried about the speedier rotation.
Secondly, adults can add two AA batteries to the mixer ( you'll need a small screwdriver for this), this then automatically turns the mixer paddle and children can change the speed by turning the dial on the front.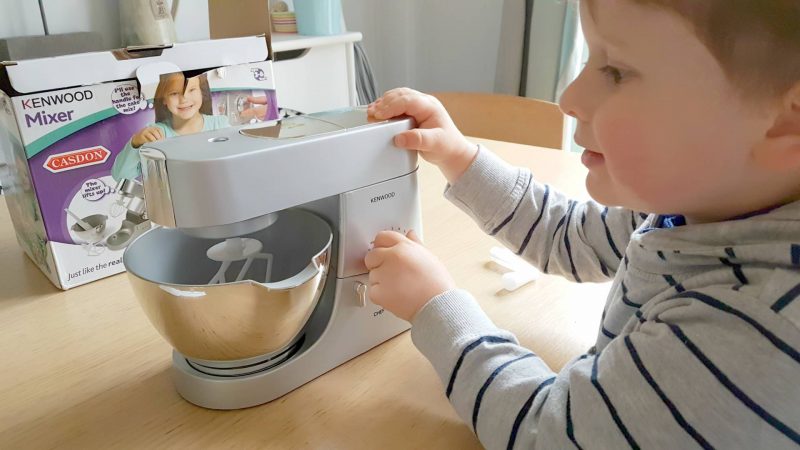 Using the mixer encourages realistic role play and helps children use their imagination. By using the pop up arm, development of hand-to-eye co-ordination is enhanced and helps them to develop their problem solving skills.
It's also a great way to show them how kitchen equipment works and allows a sense of achievement when they use the mix to help create something that they will later cook and eat.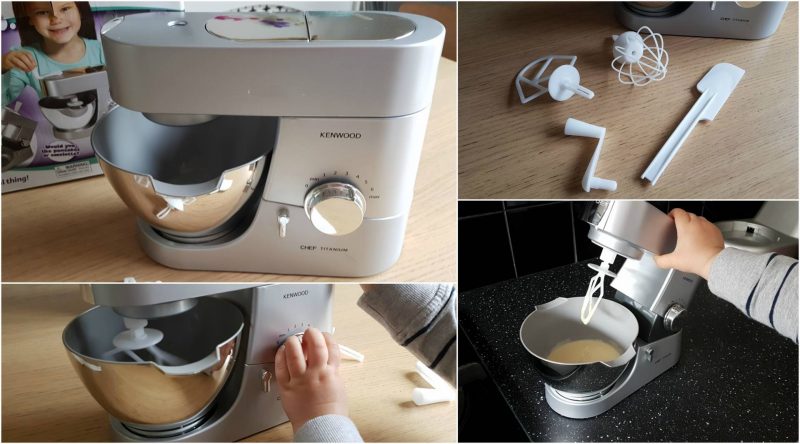 As well as changeable paddles and a spatula, there's a small recipe book included. It features a couple of recipes for use with the mixer. However, I don't think you'd manage to make the actual recipe with the mixer alone. We found it necessary to use my 'grown up' mixer to make the mixture and then decant some into the Casdon mixer so that the little man could mix it more. The Casdon mixer doesn't seem to have the power to make cake mixture from scratch, and if you fill the mixing bowl too full, you can hear the motor within the mixer, start to struggle.
That said, it hasn't stopped us enjoying it and it's given me an excuse to get out my mixer and bake a little more often.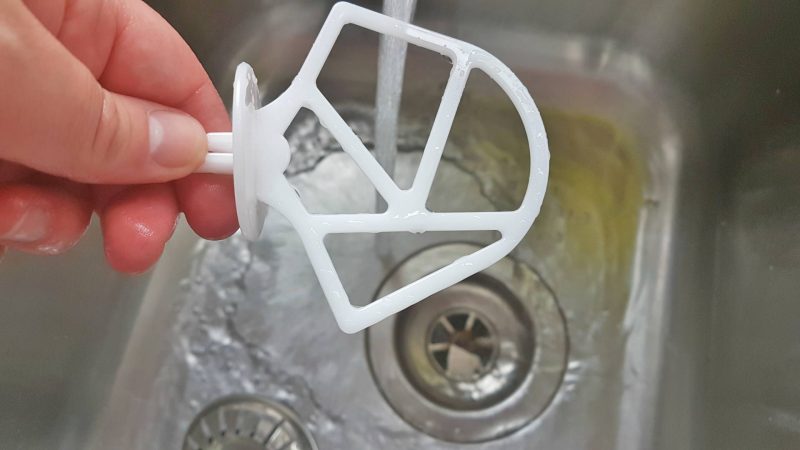 The parts from the Casdon Kenwood mixer are easily removed so they can be washed. There are no small parts or crevices where your cake mixture can build up which saves me time when it's time to tidy up.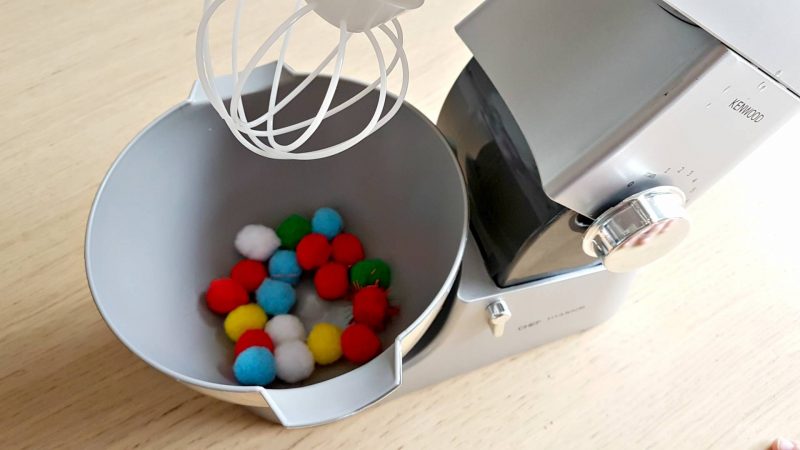 The little man is just as happy using the mixer to create 'soup' using some of his craft supplies or pieces of crumpled up paper so you don't necessarily need to get out the baking supplies each time your child plays with it.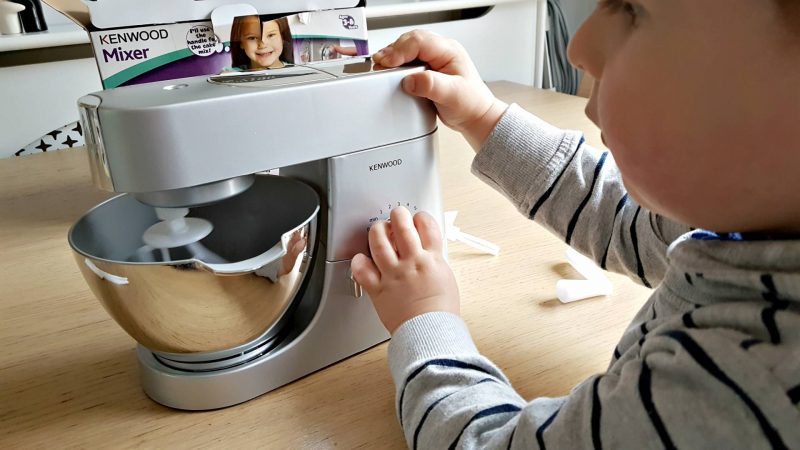 I really like the Casdon Kenwood mixer. It's much better than I anticipated and very similar to a 'proper' mixer. The little man loves helping to bake cakes with it, but is just as happy using it to make pretend cakes within his play kitchen. At less than £20 on Amazon I think it's a great toy for younger children and something that'd make a great gift.
* We were sent the mixer in return for an honest review.