The little man absolutely loves his BRIO toys and we have a pretty impressive range, many of which we've reviewed on the blog previously. Most of the products we have a railway and train related but he was recently sent the BRIO Airplane which is a stand alone toy that can be used with or without other BRIO products.
The airplane is bright blue in colour and made from wood and thick, robust plastic.
The airplane has three seats which are accessed by opening up the roof of the plane. It comes with two poseable figures – a pilot and a female passenger, a staircase on wheels and a BRIO branded suitcase.
The figures can board the plane by using the stair case which connects to the side of the plane using small magnets. The figures and suitcase fit nicely into the seats of the plane, you can also use any other BRIO or similar sized figures.
The airplane is quite large in comparison to the BRIO trains and vehicles but still small enough to be stored away easily. It's chunky enough for younger hands to get a good grasp of and the working wheels help is speed along.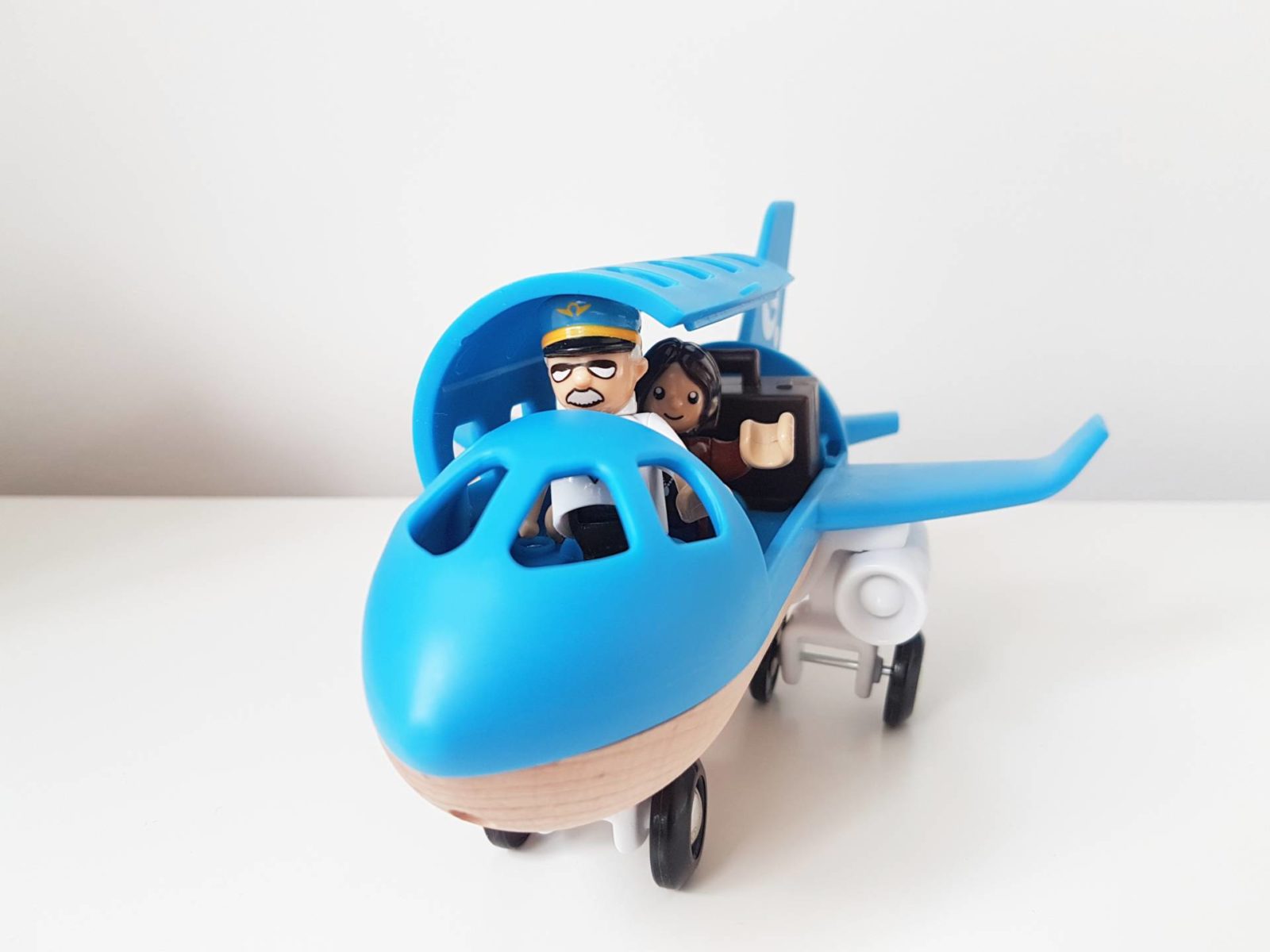 The little man has enjoyed playing with the BRIO airplane both by itself and with the rest of his BRIO World toys. It fits in nicely when he has a train track set up and he loves transporting his passengers from one area of his 'world' to another.
As with all BRIO toys, the quality of the airplane is great. It's strong and sturdy and perfectly suited to little people who are less than gentle!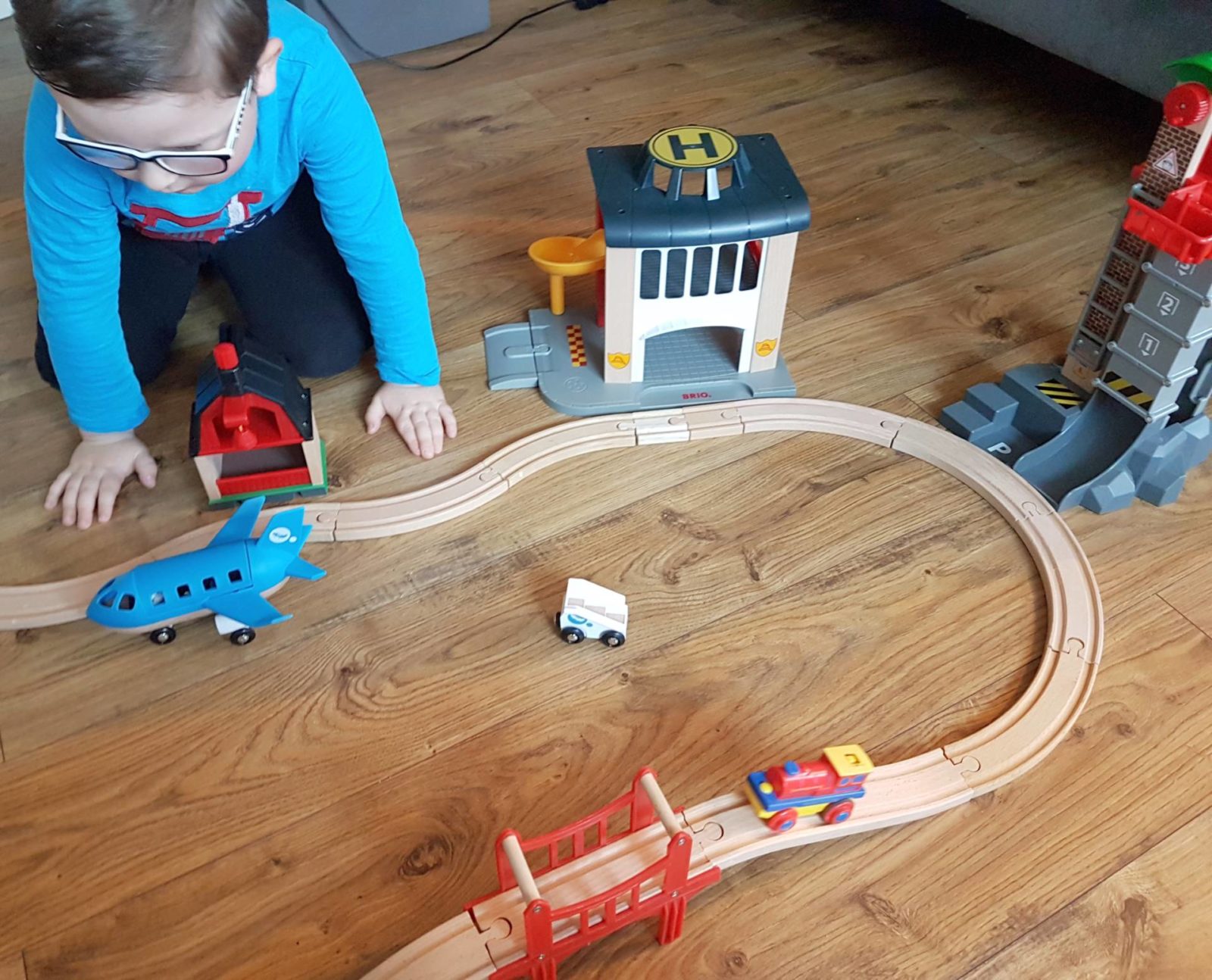 The airplane is suitable for children aged 3 years and up and costs £19.99. I think the price is pretty reasonable because it looks like a toy that's built to last and robust enough to be passed on from one child to another.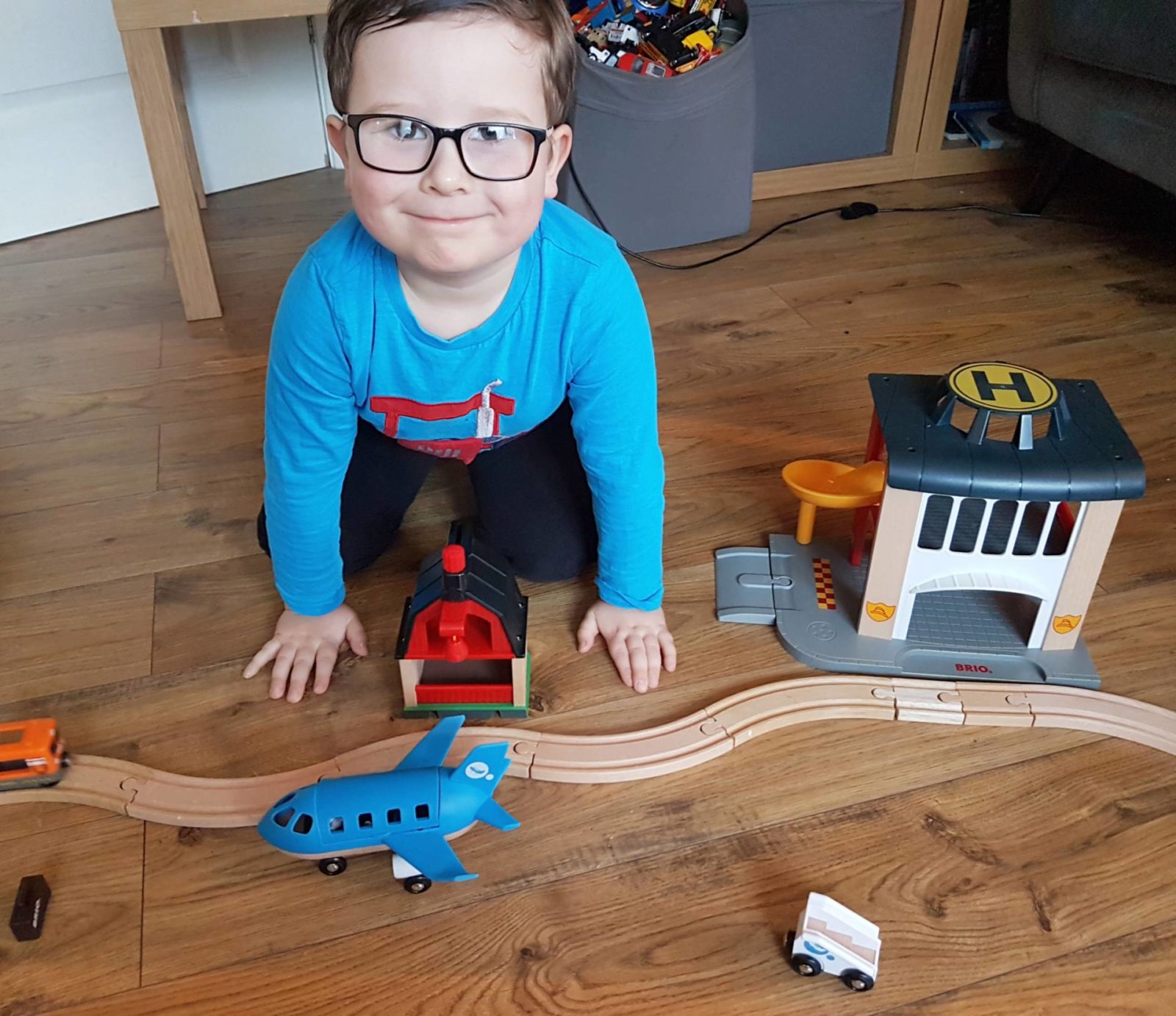 We were sent the BRIO airplane in return for an honest review.