Product sent for review
Before I had children I used to love crafting and making things. I'll be honest though, since Big E arrived, it now actually fills me with dread. He has a well stocked set of shelves filled with crafting supplies and heinous things like glitter and sequins but rather than enjoying crafting with him, I feel stressed by the mess and the fact I'll be picking glitter off everything for at least 2 weeks after he's made something. Instead, I usually opt to take him to crafting activities out of the house now, we're lucky that we have a lovely craft cabin quite close but it isn't financially viable to visit every time he wants to make something.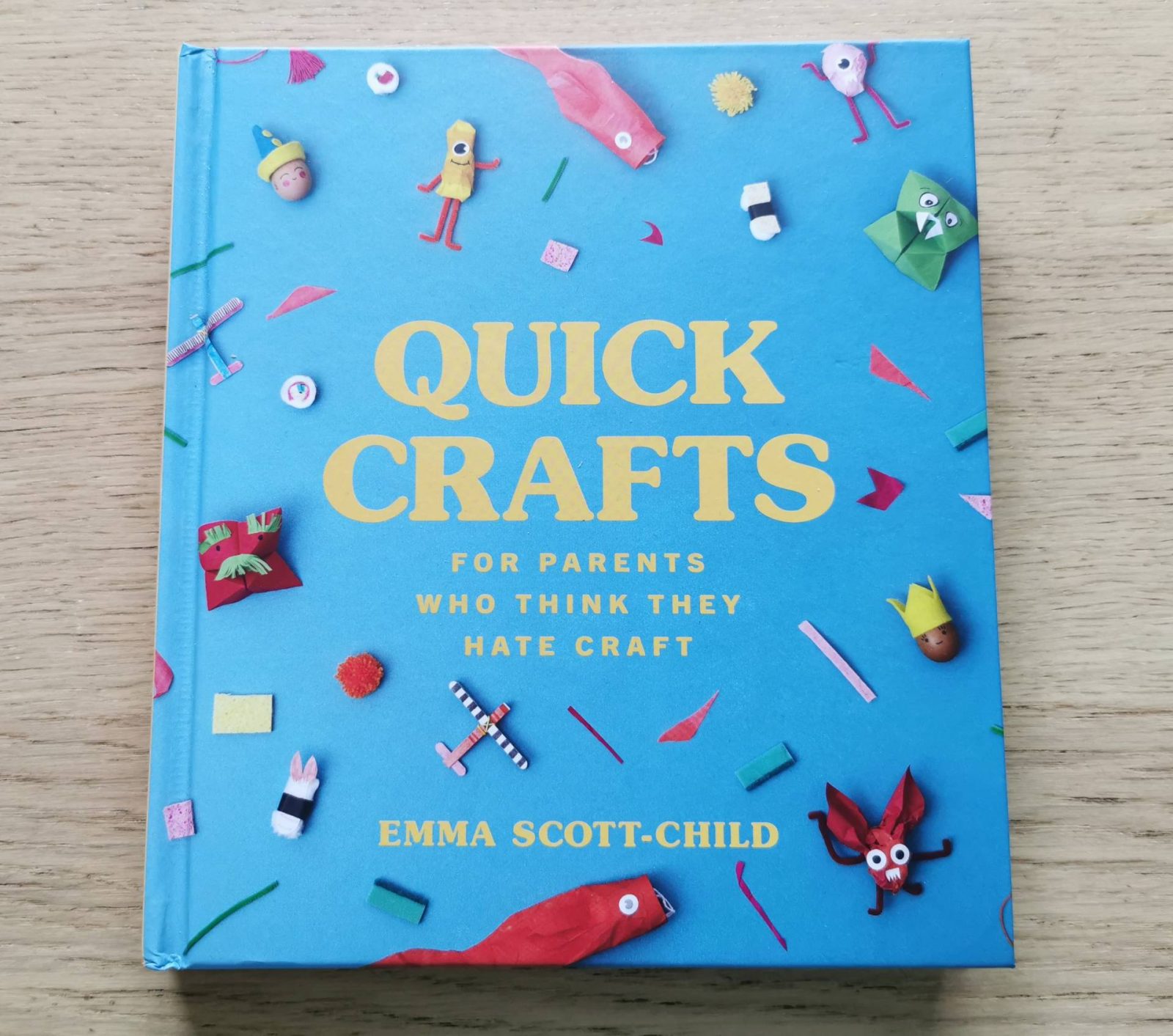 I was recently contacted about a brand new craft book ( released today, 8th August) from blogger and YouTuber, Emma Scott-Child who created the LadyLand blog. I'll be honest, I had no real interest in the book until I read the press release, after a quick read I agreed to give the book a try.
Emma has set a couple of rules for the content of her book –
1. No painting
2. No sewing
3. No glitter
The crafts within the book are all extremely easy and pretty mess free. There's no need to buy anything out of the ordinary as the ideas in the book are quick, easy and can be done by using things you'll have at home, the garden or can easily pick up at a supermarket.
There are 40 crafts featured within the book, each with a step by step explanation with easy to follow pictures. I'm really impressed by how simple the instructions are, Big E can follow someone of them himself with very little support which is ideal for when I need to get on with something else done in the house or if his little brother is feeling particularly disruptive.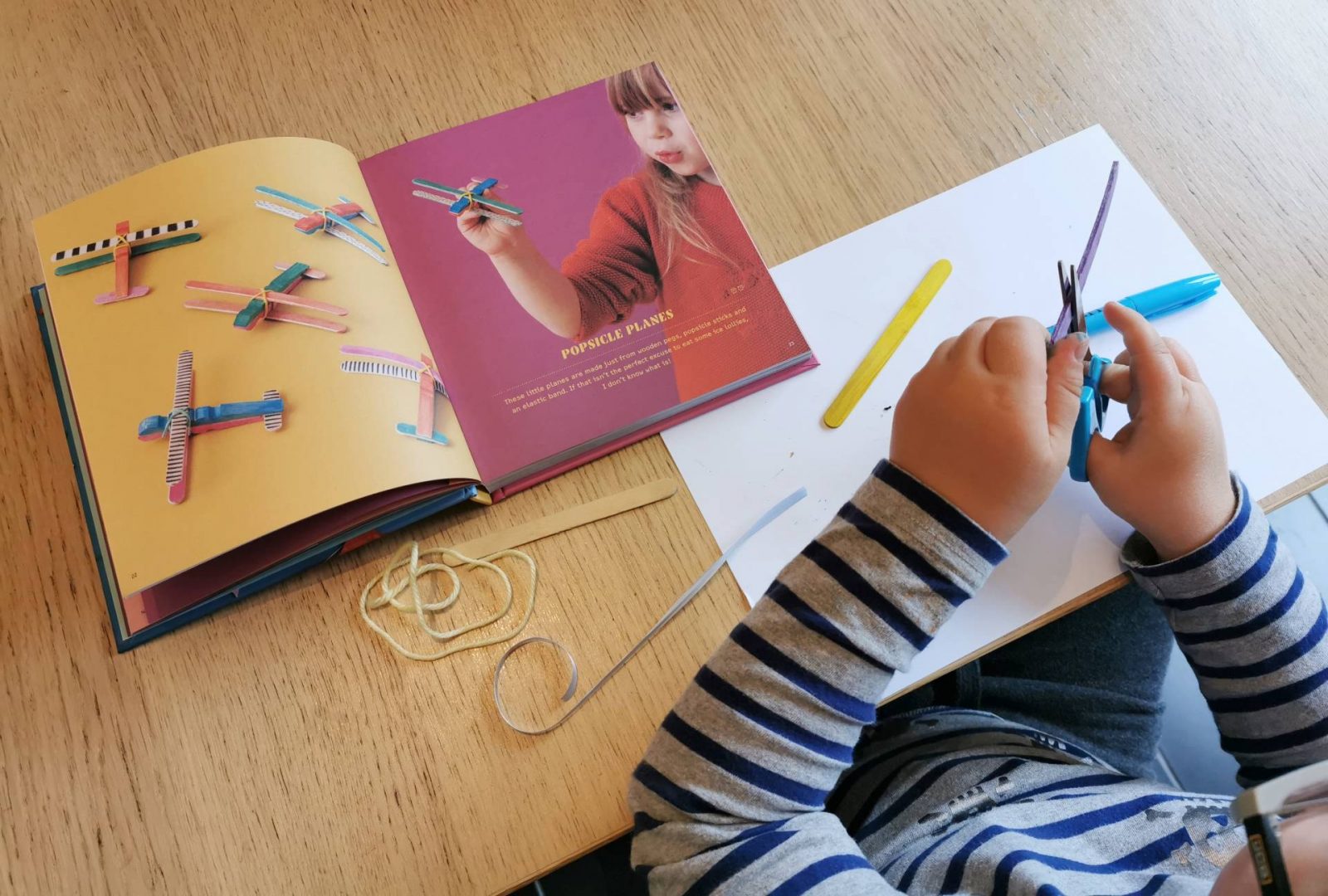 Big E has enjoyed making things like a Popsicle Plane and Loo Roll Rockets and I really liked the leaf crowns and the Jungle bunting!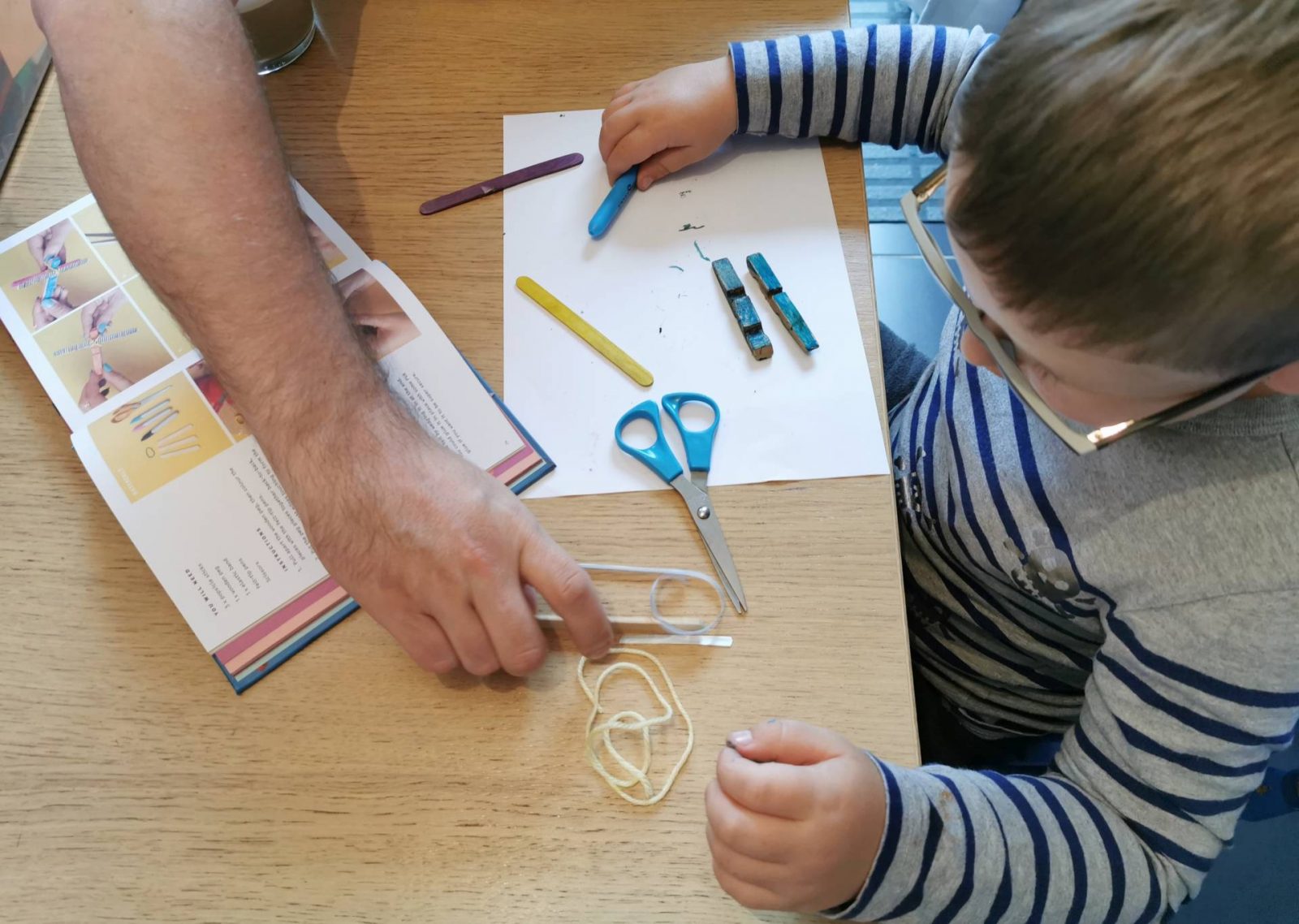 The book emphasises on crafts that can be used and played with, rather than creating something to sit on a shelf and go dusty which I think is a much better idea.
I've been very pleasantly surprised by how much I like the book. It's great for filling an hour or two and I like that we can get started straight away. We don't need to gather a mountain of things to use and everything is very simple. Perfect for those that think they hate crafts!
If you'd like to win a copy for the book yourself, please complete the rafflecopter form below or check it out on Amazon, where you can order a copy.
Terms and Conditions
1 x UK resident winner only, prize will only be posted to a UK address.
The winner will be notified through Twitter if used and by email
By entering the competition you agree to your details being passed to the company to send your prize.
The winner will be asked for address details which will only be used for dispatching the prize and then disposed of.
Competition ends 22nd August 2019.
Winner will have 7 days to respond and accept their prize, otherwise a new prize winner will be chosen.
We were sent the book in return for a review