Products featured in this post include press samples and affiliate links
I enjoy buying gifts for my youngest. He's 2 and half and relatively easy to please. There are so many gift ideas available both on the high street and online now so I've been spoilt for choice this year.
Here are some of my favourite gift ideas for younger children this year –
The Peppa Pig Flip Phone is a chunky, handheld toy that will be loved by any Peppa fan. The phone has brightly coloured, numbered buttons and a light up screen just like a real mobile phone. Little people can press to listen to Peppa and various other characters from the show including Rebecca Rabbit, Suzy Sheep and Candy Cat.
The phone is robust and perfect for small hands. It has a simple quiz which children press the number keys to answer and is a very budget friendly gift.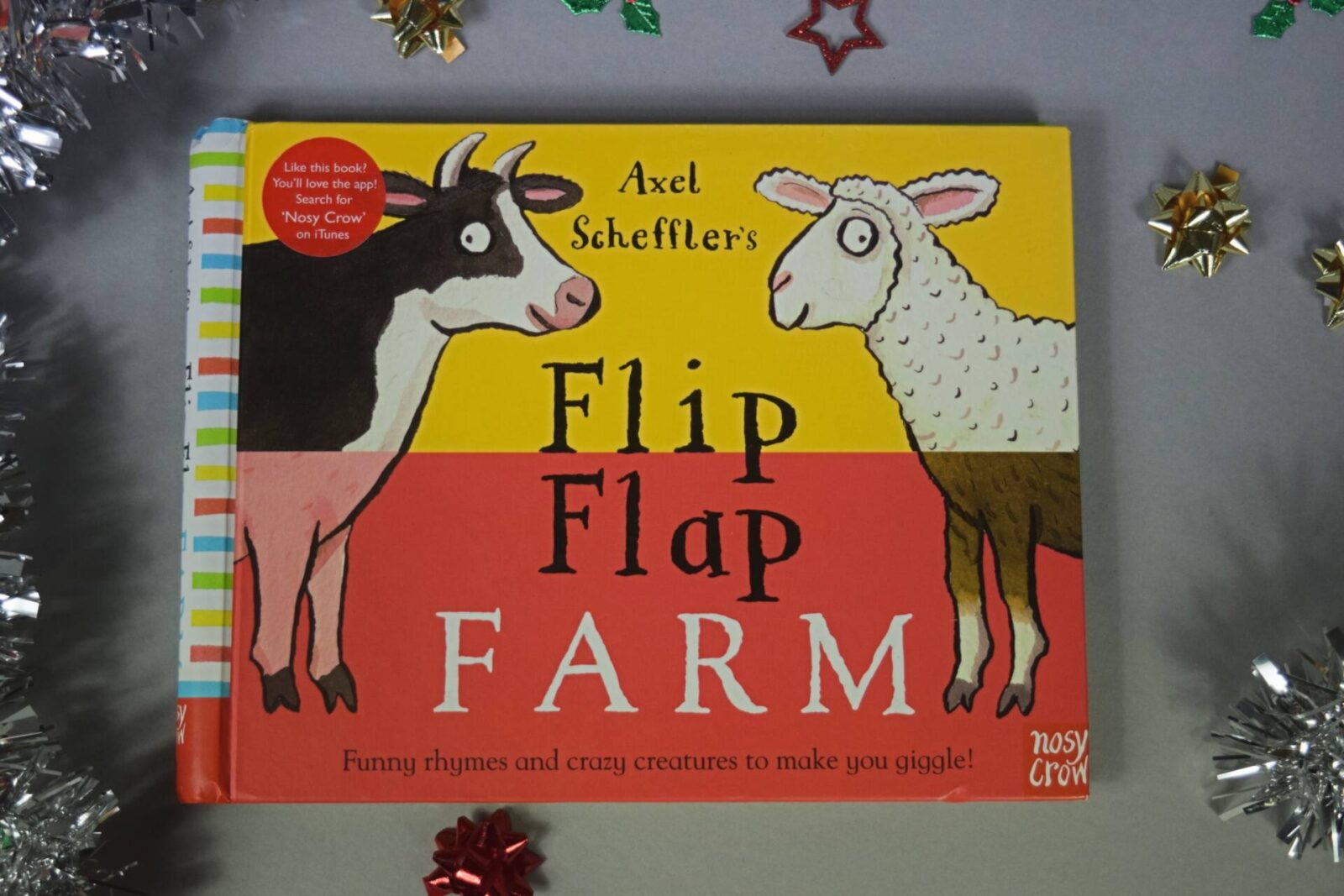 Axel Scheffler's Flip Flap Farm is such a lovely book. He's one of my favourite children's illustrators and this book is lots of fun. The book has 121 possible creations, silly names and strange noises to which will make you laugh. It's perfect for pre-schoolers to explore themselves or reading together.
Learning Resources are one of my go to brands for fun and educational toys for my toddler. The 123 Build It set is a great way to introduce engineering to younger children. It helps with fine motor skills and problem solving and the large chunky pieces are ideal for small hands to hold.
The set consists of 17 pieces which can be used to create a rocket, train, helicopter or some unique variation of the three. Little E absolutely loves this set, he loves creating his own vehicles and driving them all over the house.
Another great set from Learning Resources is Rock 'n' Gem Surprise. Children crack open reusable play rocks that have coloured plastic gem stones inside. The set comes with a hammer and chisel which children can bash open the rocks with.
The set is great to encourage sorting, matching and counting skills and the opening of the rocks is a good way to enhance fine motor skills and introduces kids to early STEM and geology concepts in a simple and none messy way.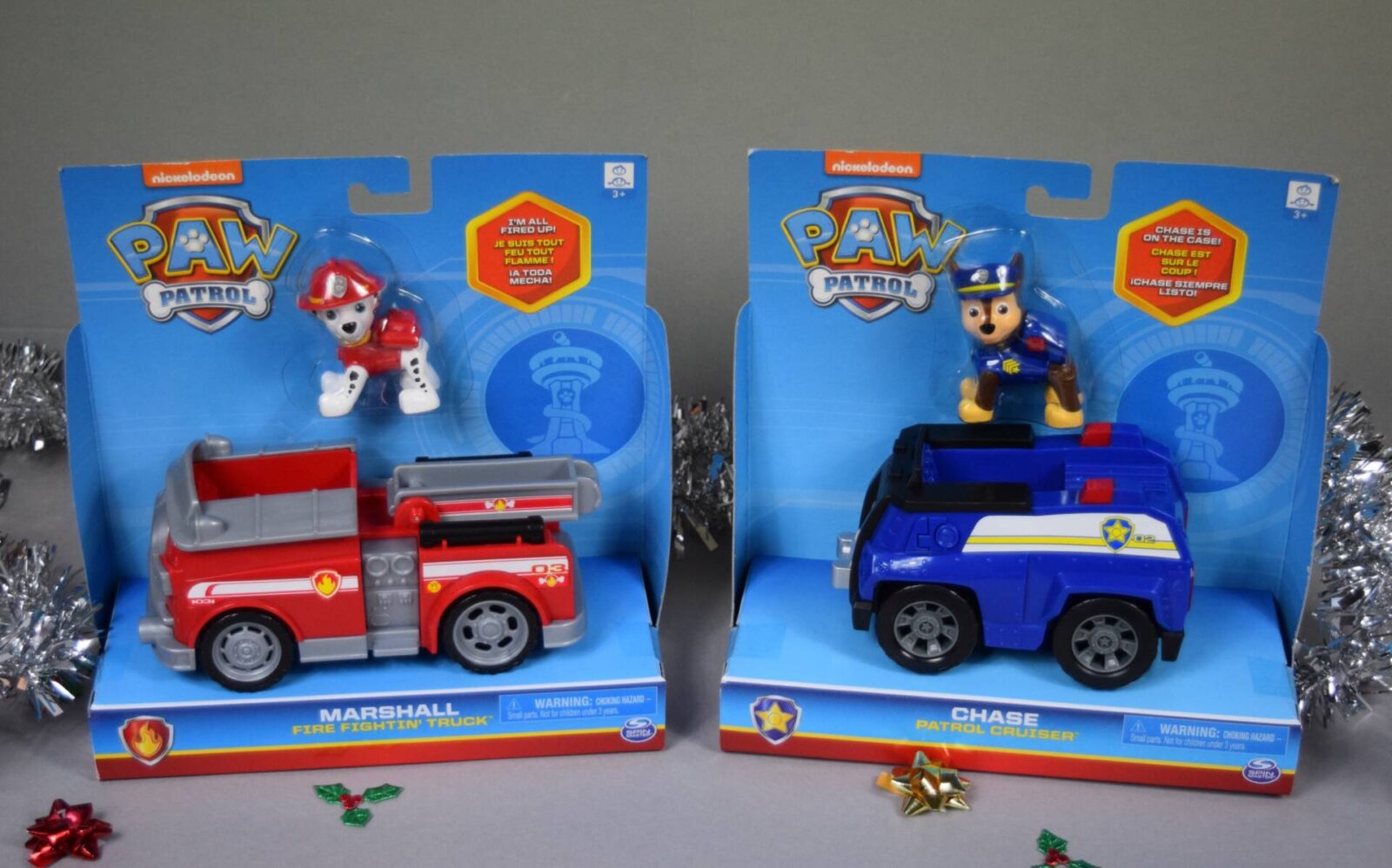 These Marshall and Chase vehicles are a must for any Paw Patrol fan. There lots of Paw Patrol toys available but Little E loves the size of these vehicles. The Spinmaster vehicles are simple, chunky vehicles that can be pushed around. Each vehicle come with a figure which can be removed and played with alone.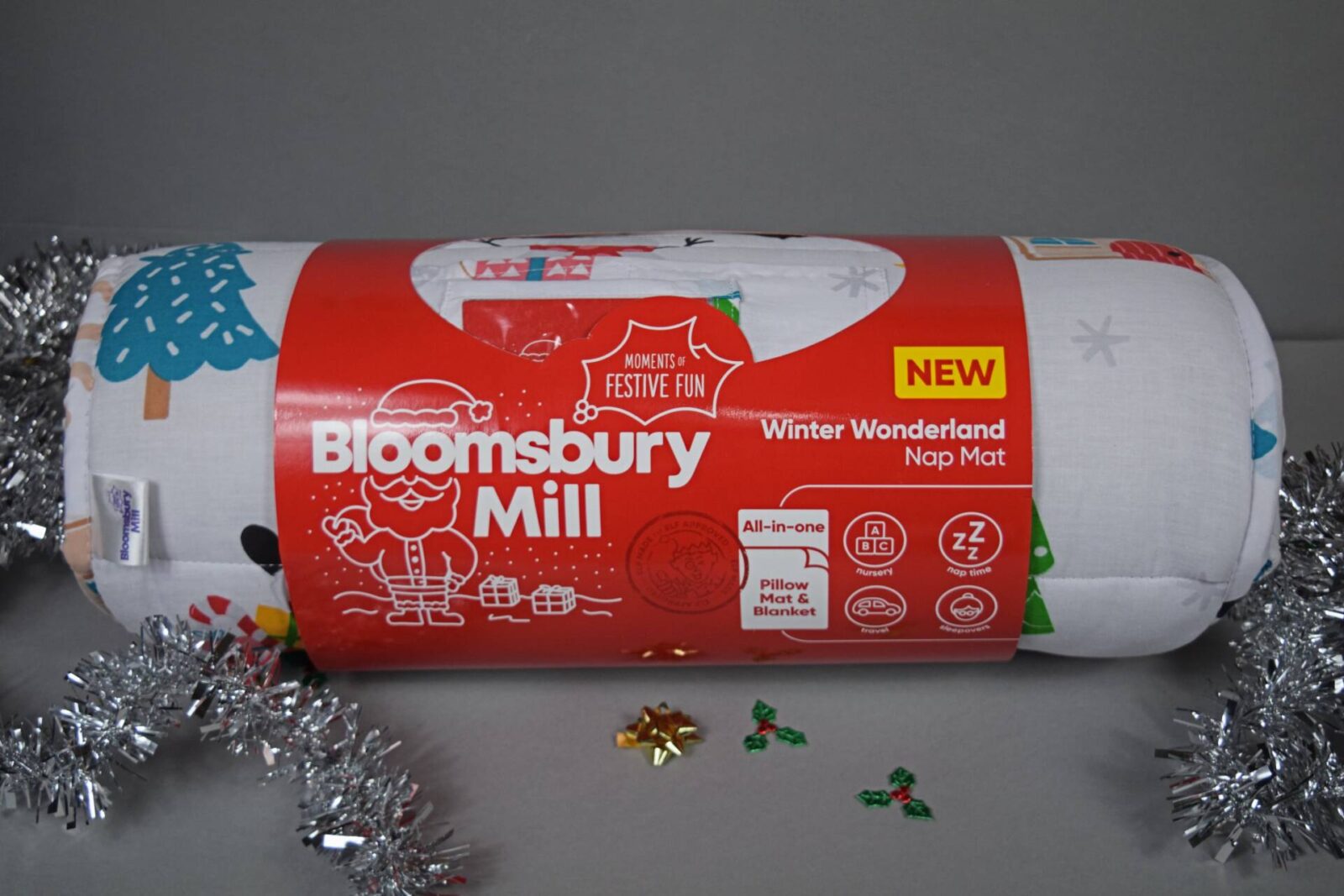 The Winter Wonderland Nap Mat from Bloomsbury Mill is such a great idea for younger children. It's a portable, cosy mat which has a blanket and pillow integrated in it. It enables your child to nap comfortably, anywhere!
The nap mats are generous in size and they claim to fit your child up to 5 years however, my 2 year old and 7 year old can squeeze in together for a snuggle when they're pretending to like each other.
The nap mat is covered in a gorgeous, festive print with Christmas trees, reindeers and even Santa himself. It folds up nicely and the Velcro fastenings keep it neat and tidy until it's needed again.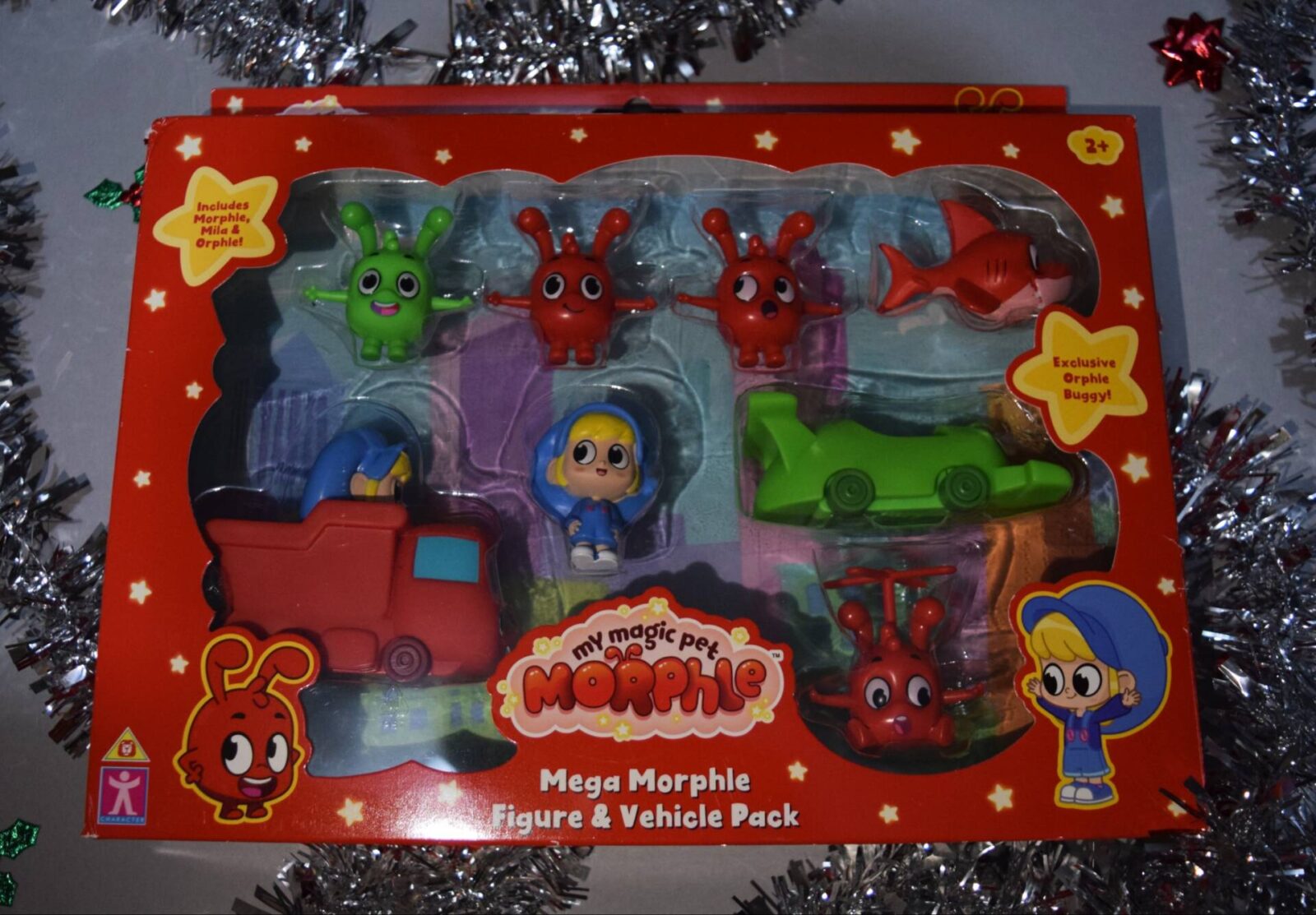 Anyone else's child obsessed with Morphle? Little E absolutely loves the show so was delighted when he saw the figure and vehicle pack.
It contains a range of the characters and vehicles from the show which are a lovely size for small hands.
I love Sneezy Panda. It's such a funny game, younger children will love it. The aim of the game is to collect all of the coloured flowers and return them to Sam the Panda's basket before he sneezes them all away! It's not a complicated game but it's definitely lots of fun. Little E loves it, and laughs hysterically when we play it, in fact my 7 year old is pretty impressed too. It's most certainly a game to bring out the giggles.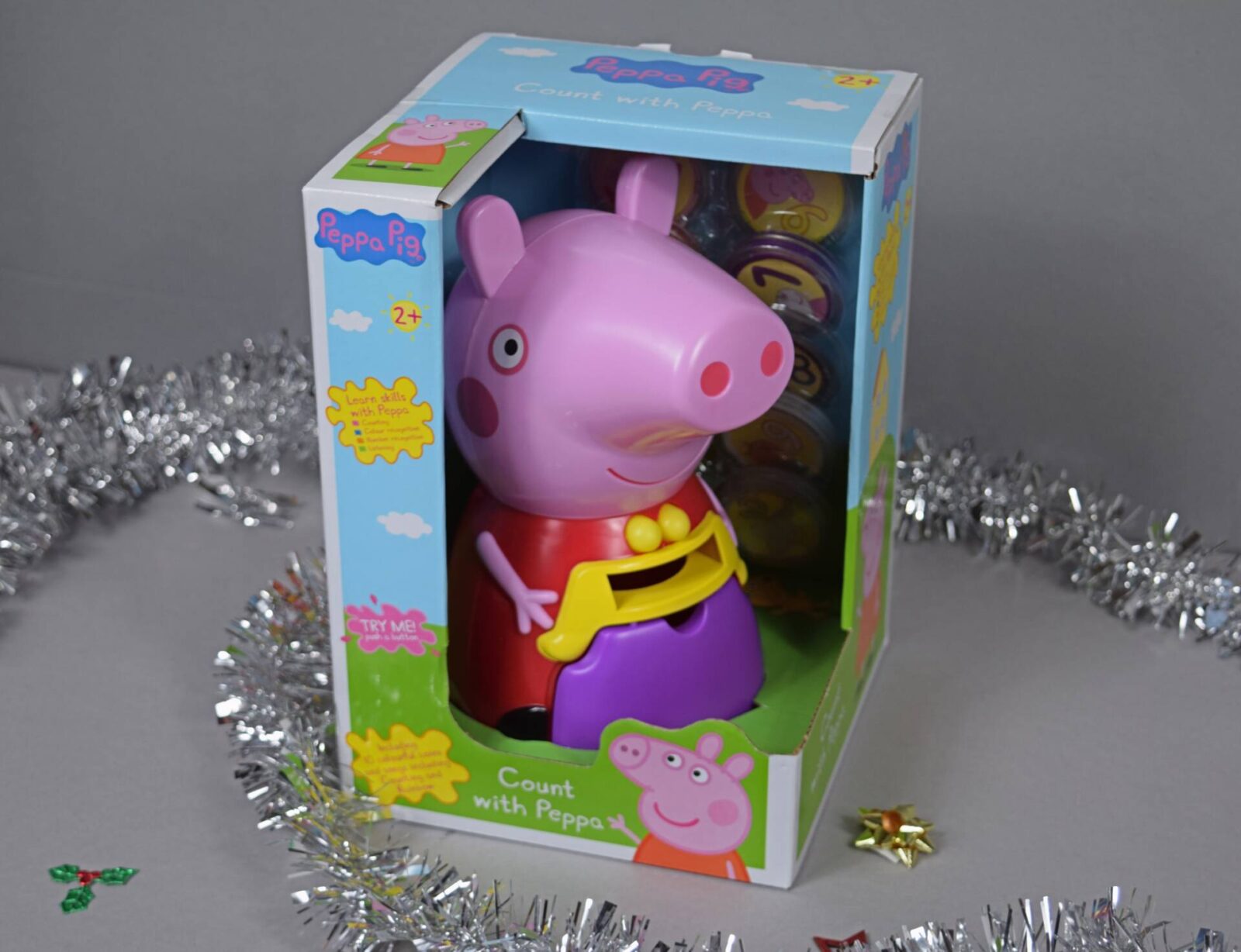 I love toys that are educational as well as fun. Count with Peppa helps to encourage learning and fine motor skills for younger children. Peppa is a good size and comes with 10 interactive play coins which are inserted into a slot in at the front. There are lots of recognisable songs and phrases from the TV show and Peppa has 8 different activities that encourage children to look for different numbers, colours and pictures. It's a fun toy but is also great for early learning.
I hope some of these suggestions may help if you're struggling for gift ideas for younger children.
Have a wonderful Christmas!