Collaborative Post
Staycations are constantly growing in popularity, and they can be a wonderful option for new parents who want a relaxing getaway without the stress of having to take the plane with their baby. Fortunately, figuring out how to organise the most amazing baby-friendly trip doesn't have to be as difficult as you might initially imagine, as there are several simple steps that you can follow to arrange a brilliant staycation in no time at all! So, if you're interested in finding out more, then read on.
Identify The Right Spot For Your Trip
Taking your baby to a bustling city such as London is probably one of the worst mistakes you could make, as the screeching sounds of the underground and the chaos of rush hour and waves of excitable tourists can cause your little one real stress. Instead, it would be far better to visit a calmer location, perhaps a country village or a seaside town where the place of life is much slower and more relaxed. Such a location will be more enjoyable for both you and your baby, as you can find cafés and quaint shops without having to deal with heavy traffic and overbooked restaurants. Take the time to have a look online to see which locations around the UK are most suitable for a trip with your baby, as there are many other parents who are in your exact same position and have chosen to share their experiences to help others!
Find Safe, Baby-Friendly Accommodation
Finding the right accommodation for your staycation should be your next priority when booking your trip, as you need somewhere that is safe and maintains all of the necessary amenities and facilities to keep you and your family happy and healthy. It's going to be tricky to rent a cottage in the middle of nowhere when you have a little one to think about, as last minute nappy runs would be a total nightmare and realistically you should always stay within reasonable distance of medical facilities in case of emergencies. Choosing somewhere like www.parkholidays.com that provides family-friendly caravans with swimming pools and other features that can keep your baby busy is the ideal solution, as such parks are specially designed to accommodate children. Alternatively, you can choose a large hotel chain that offers family rooms if you want to be closer to the shops and restaurants, as most well known brands always have such a room option to keep parents and children satisfied.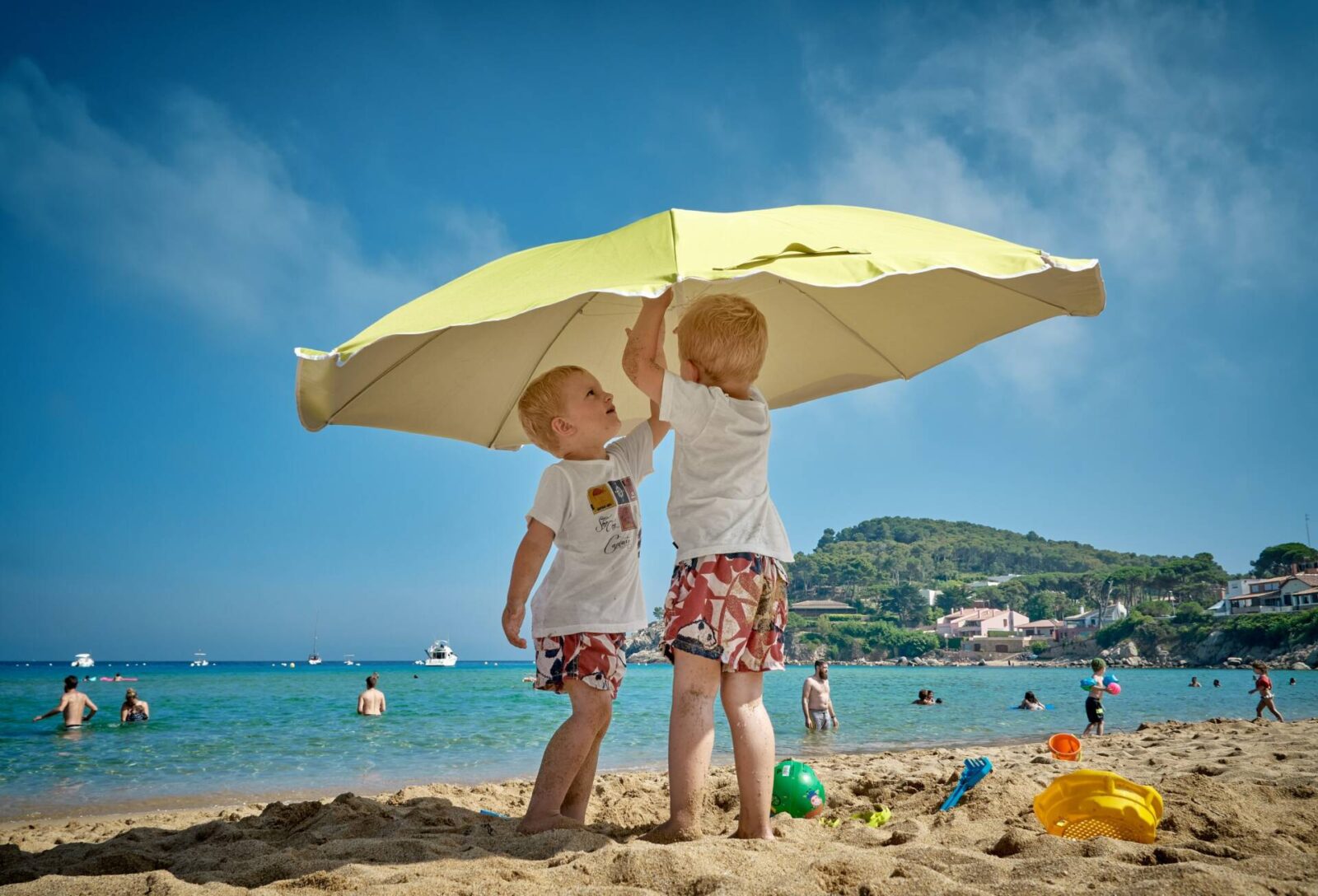 Plan Suitable Activities
Planning the most suitable activities will help you and your little one to enjoy your staycation, as you need to choose a range of good ideas to keep yourselves occupied during your getaway. Of course the main purpose of your trip will likely be relaxation, so you won't need to get up to much unless you want to return home feeling more overwhelmed than when you left! It's best to opt for easy activities that are cheap and cheerful, such as browsing around museums and galleries, going out for delicious meals in local restaurants and experiencing the surrounding culture by taking tours and slowly exploring on foot. Don't try to plan too many different activities as you will find yourself running from one spot to the next without really enjoying what you're doing – just take things slow and see where the mood takes you by having a list of ideas to choose from.
Always Pack Thoroughly
Packing your bags thoroughly will help to avoid tricky situations during your staycation, as arriving at your hotel to find you've forgotten something essential such as your bottle steriliser can leave you in a very difficult position that detracts from the overall experience of your trip. Write down all of the different items that you will expect that you might need during your staycation, taking inspiration from lists online to make sure you don't miss anything essential! It's always better to overpack rather than underpack, especially when you have a little one who has particular needs which must be accommodated. Tick through your items as you pack them to minimise the likelihood of forgetting the essentials!
Organising the perfect baby-friendly staycation has never been so simple when you can take the time to utilise the brilliant tips and recommendations that have been carefully detailed above. Your trip doesn't have to be stressful when you can take the time to plan your adventure properly, so follow the steps in this guide to make sure you and your little one can have the best staycation ever!