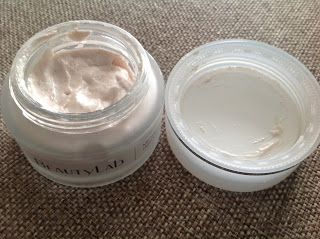 What the company says
This luxurious and effective formulation contains Quartz & gold dust for gentle skin polishing whilst the glyco-peel provides an optimum cell renewal action. A twice a week tonic for most skin types. Hypo-allergenic.

Helps remove dead skin cells

Stimulates circulation

Brighter and younger looking skin
Packaging
The packaging is simple
but looks expensive, the scrub comes on a glass pot with plastic
screw lid.

Thoughts
I REALLY like this stuff.
I find it really exfoliating and makes my skin feel really bright and
smooth. The product is thick and luxurious with quite large
exfoliating particles. It has a slightly clinical smell, but it's not
off putting.
It's easy to use, just
whack a bit on to damp skin and rub in circular motions. Initially it
does feel a little abrasive, but the results afterwards are worth it.
You can instantly feel the dead skin cells being removed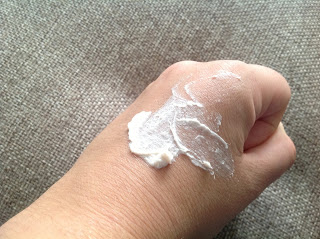 Pros
Makes skin noticeably smoother and brighter
Cons
Not too easy to find in store
Can quite easily get wet in it's pot
Overall
I am a massive fan of
this BUT it's simply too expensive for me. I would use it again
without a doubt, but unless I became super loaded, I wouldn't be able
to afford it.
I often find exfoliators
just don't exfoliate enough, I like something that feels like sand
and makes my face feel like it's been scrubbed with a brush!
(Competition win)